In the last decade or so, there's a massive transformation with mobile phones. Now they're no longer just a communication device. Mobile phones have become a colossal point of attention for individuals and businesses alike, and a big part of that is thanks to the development of mobile apps. Along with mobile phones, consumers have also changed the way they view and use mobile apps. Mobile apps now help consumers globally with their daily activities– be it with something as simple as a calendar app, chat apps, social media, and much more. Have you heard the expression, "there's an app for that"? It's almost as if mobile apps are inseparable from our lives.
With that in mind, the fact that mobile apps help your business to grow shouldn't be a surprise. Your mobile app can be used as an additional marketing tool and boost branding. However, we cannot ignore that there are challenges that come with building your mobile apps. For companies with digital publication, it's only natural to wonder if publishing your content as native apps is a road worth taking. Will the benefits outweigh the challenges?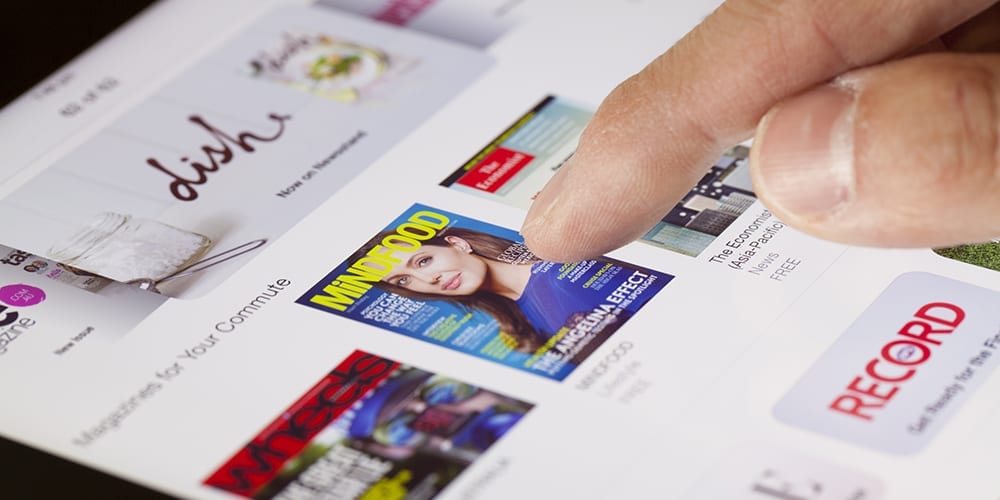 In our article here, we have talked about the reasons why publishing your content as native apps will be beneficial for you. Now it wouldn't be complete if we didn't talk about the challenges as well, would it? 🙂
Here, we'll take a look into the challenges that you might run into if you're publishing your content as native apps. But don't be discouraged just yet! Like most things in life, you don't have to tackle these challenges alone. We will also discuss how MagLoft can help you and turn these challenges into your benefits:
Cost Of Developing App Is Astronomical
The first step of publishing your content as native apps is to develop the apps. But most publishers won't be able to afford this due to the high cost of developing an app. If you want to build your apps from scratch, it will also take a lot of time as a mobile app needs to be made to suit a specific platform (iOS, Android, Windows, etc.)
Lucky for you, cost shouldn't be a problem if you decide to publish your apps with MagLoft. On top of having affordable pricing, our subscription plans are all-inclusive with no hidden or extra cost. We believe that pricing should be transparent and easy to understand. We have various subscription plans, depending on what your business needs. Check out our pricing here for more details!

The Process Of Building And Submitting An App Can Be Tedious
Just like the cost of developing apps is high, the process of building an app and submitting it to the App Store can also be a painfully long road. There's also no guarantee that these will always result in success.
Never fear though, as we have created a fully automated app creation and submission process that is quick and easy for you to use! No technical setup is required from your part as our system does all the hard work. We also have a 99% success rate for app submissions so your apps are in good hands!
Native Mobile Apps Are Only Available On Certain Devices
One of the benefits of publishing your content as native apps is the convenience you get. Since native apps are designed to work with the device's built-in features, it performs faster and easier to work with. But this also means that the app will only be available on certain platforms, be it iOS, Android, or Windows phone.
To make up for this limitation, MagLoft also offers a cool HTML5 Web App for your publication. Who says you have to choose between native mobile apps and Web App? MagLoft offers both in an inclusive subscription plan! With the Web App, your readers can also access your publication in their mobile browsers and desktops.
We're quite proud of our Web App, so if you're curious you can check out our latest Web App features release here. You can also check some Web App samples here.
Your Revenue Will Be Managed By App Stores
Publishing your content as native apps means that your revenue will be managed by the App Stores. Both Apple and Google will also take a 30% fee of your revenue, on top of your Developer Account fees.
There is no way to avoid this unfortunately as we cannot tell Apple and Google what to do (…yet ;)). However, there's a workaround for it. If you set up your own payment gateway on the Web App, your readers will be able to purchase your content through the Web App. This means you won't be charged the 30% fee. However, since MagLoft's system on the Web App is connected to the native apps, your readers will still be able to consume your content on their phones if they like.
If you already have your own website set up with your own payment, that is even better! We offer a plugin that will connect any WordPress site with our system. You will be able to keep your existing audience from your website, but broaden the user experience by letting them read your content on native apps. Read more about our WordPress plugin here if you're interested!
Publishing Your Content As Native Apps: Conclusion
Is publishing your content as native apps a road worth taking? We definitely think so! There are a lot of benefits you can gain by having mobile apps, and we always try our hardest to overcome any obstacles that come with it.
If you need any further questions or help, please don't hesitate to reach out to us via live chat (should be available on the right bottom part of your page) or shoot us an email at support@magloft.com!