Why Consider an Issuu Alternative? Because You Want More Traffic, Readers & Revenue!
Issuu is a great platform, easy to use and quick to get started with. However, if you are only relying on platforms like Issuu to showcase your PDF content then you are making a big mistake!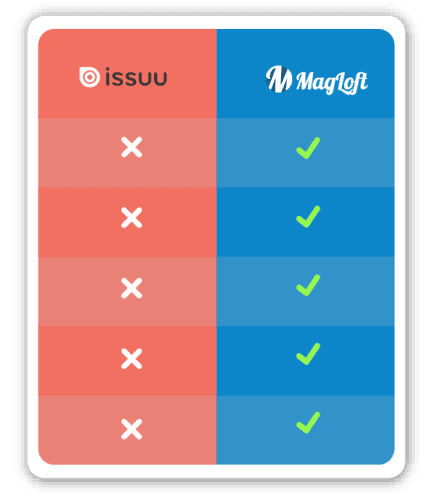 Challenges With Using Issuu
Dear Issuu Publisher,
Are you getting the most out of your PDF files on Issuu? Do you know that around 75% of your traffic comes from mobile devices? Do you feel like you own your data? Is your brand represented fully?
We have been reviewing loads of publishers using Issuu and here are the top three challenges we have found: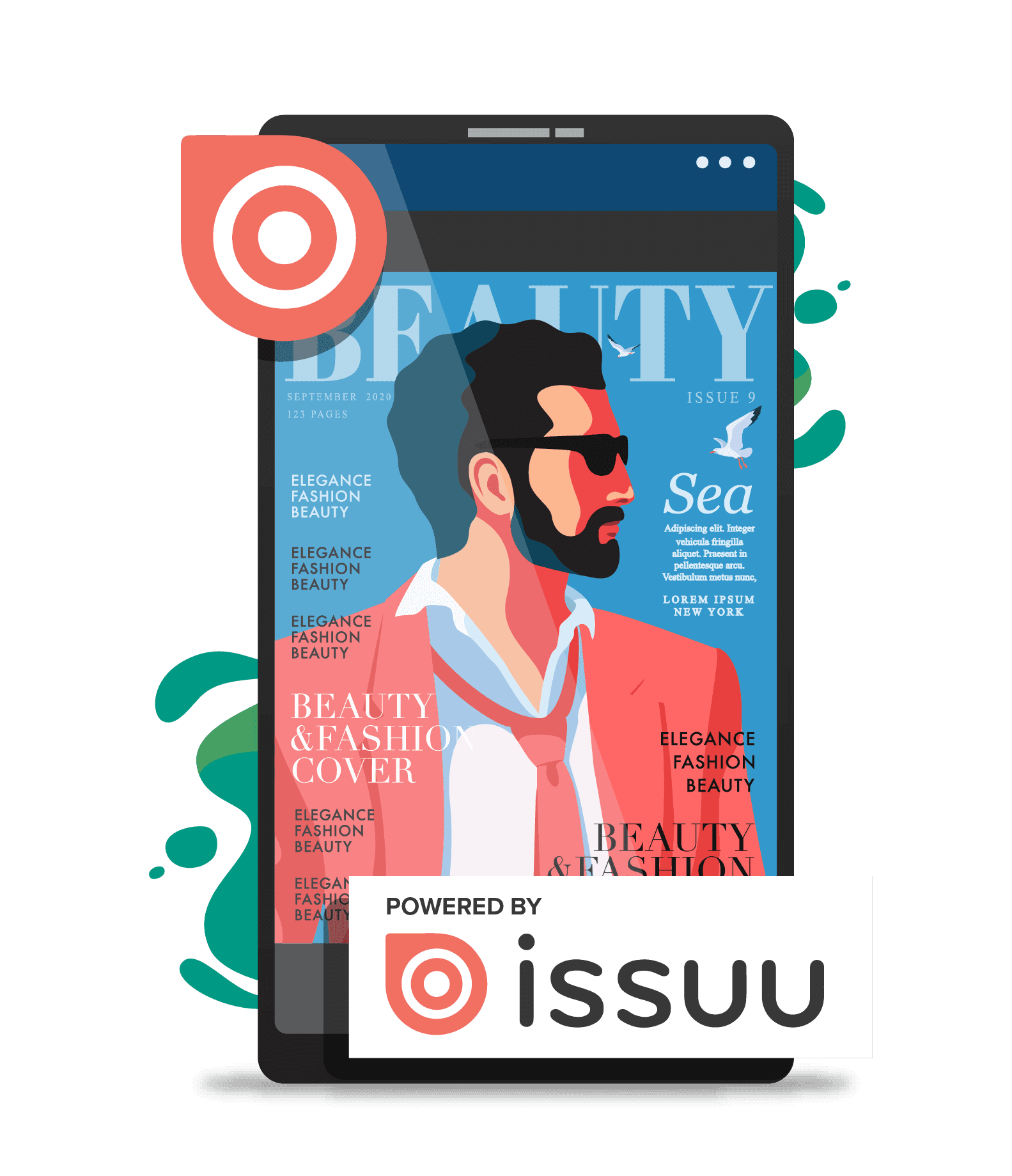 Promoting Issuu's Brand and Not Your Own Makes You Lose Traffic
Most publishers link directly from their website to their magazine on Issuu which is essentially sending your valuable traffic to Issuu instead of keeping it on your own domain. Some publishers use the embed feature from Issuu but these embeds still show links to the Issuu platform.
As a publisher, you are also diluting your brand. You are showing the world that you do not have the skills to display your PDF professionally using your own technology. Readers notice this! Don't get too lazy and protect your own brand instead of branding Issuu.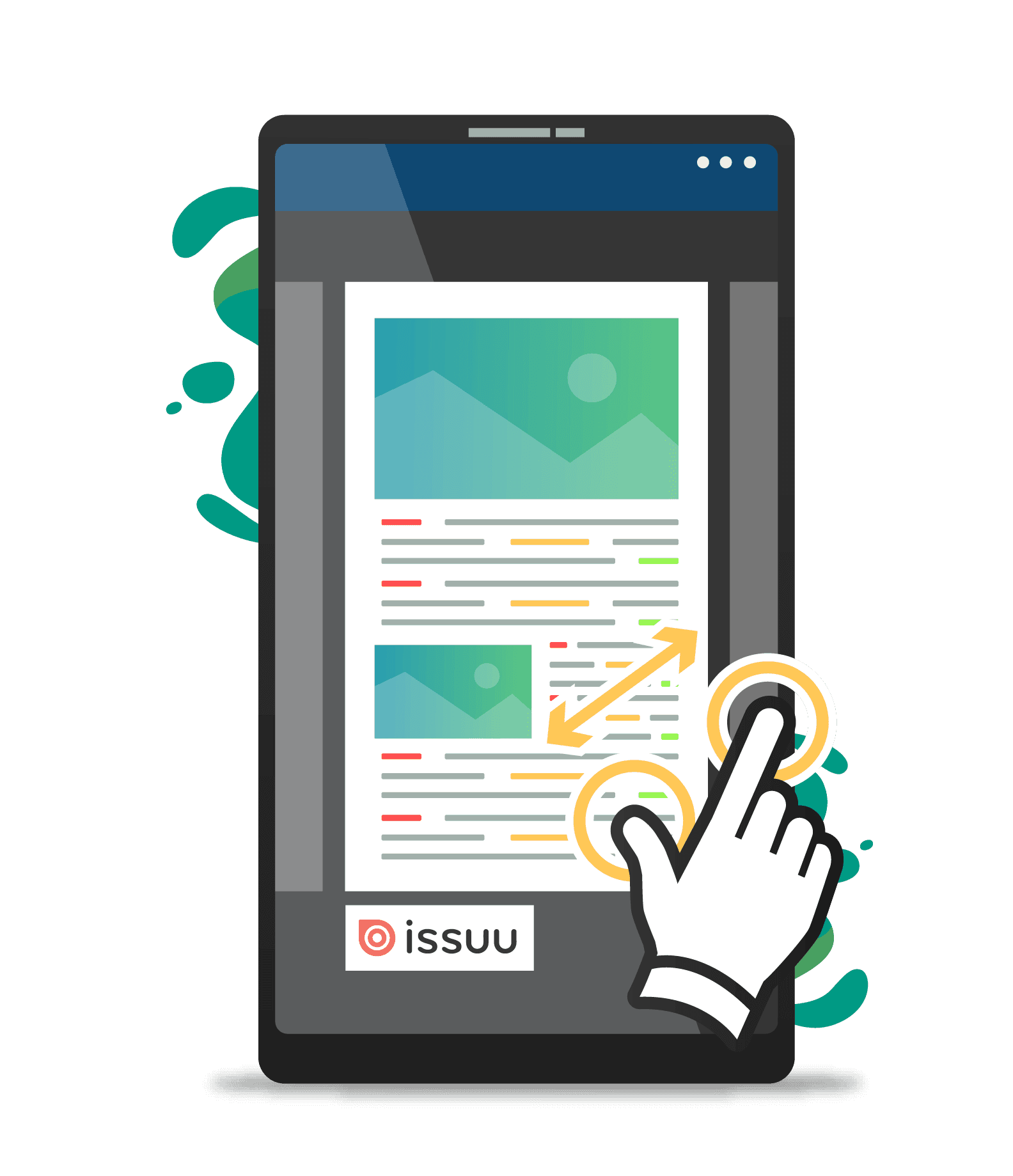 PDF Files are a Terrible Reading Experience on Mobile Devices
More than 50% of your readers are using mobile devices to consume content. Reading PDF files on mobile devices requires readers to pinch and zoom and is a very frustrating and bad experience.
You absolutely need to make sure that your readers can consume your content on mobile. Otherwise, they will leave and most likely not come back. Readers expect a lot more from publishers today and you won't get away with just serving your PDF files to readers on all devices.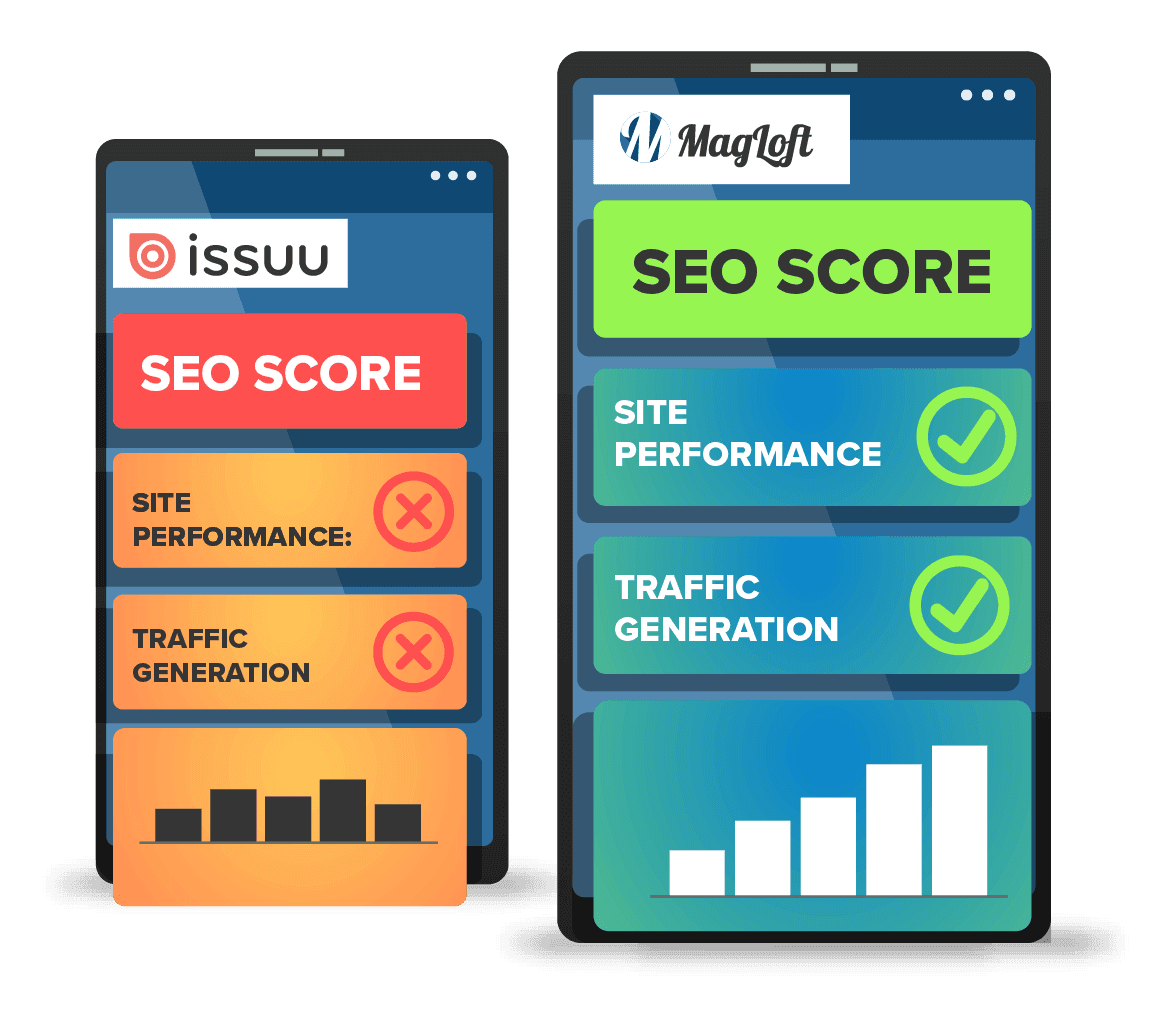 PDF Flipbooks Like Issuu Provide No SEO Benefits to You
When you add your PDF to a newsstand like Issuu, there are typically zero benefits when it comes to making your PDF content available in search engines. That's because PDF content doesn't rank very well and you need to convert it to HTML.
Issuu does offer an option for this, but it's a manual and tedious process. The MagLoft Universal App comes with an automated solution for converting your PDF to HTML which gives you instant visibility to search engines and more opportunities to get free traffic.
Why You Should Try MagLoft's Universal App
First of all, we would never tell you to not use Issuu or any other newsstand. You can still use Issuu and other newsstands as long as these newsstands are sending traffic to YOU and not the other way around!
You should also really make sure that your website is fully optimized to showcase your PDF files and cater to mobile readers. That's what the Universal App offers you. A complete digital publishing and marketing system hosted on your domain!
We also offer 1:1 support when it comes to setting up your Universal App and getting your content converted. This is a limited-time offer for Issuu publishers wanting to try something different.
| | MagLoft Universal App | Issuu |
| --- | --- | --- |
| 100% Your Brand | ✅ | ❌ |
| Mobile Friendly | ✅ | ❌ |
| Search Engine Optimized | ✅ | ❌ |
| Publish on your own URL | ✅ | ❌ |
| PDF Conversion | ✅ | ❌ |
| PDF + HTML Viewer | ✅ | ❌ |
| A powerful drag-n-drop visual editor | ✅ | ❌ |
| Own Your Data | ✅ | ❌ |
| Live data statistics | ✅ | ❌ |
| Live chat support | ✅ | ❌ |
| Full-access during FREE trial period | ✅ | ❌ |
Universal App Client Examples
Have a look at some live examples of our clients that are using our Universal App solution to take full control of their brand, readers, data and revenue.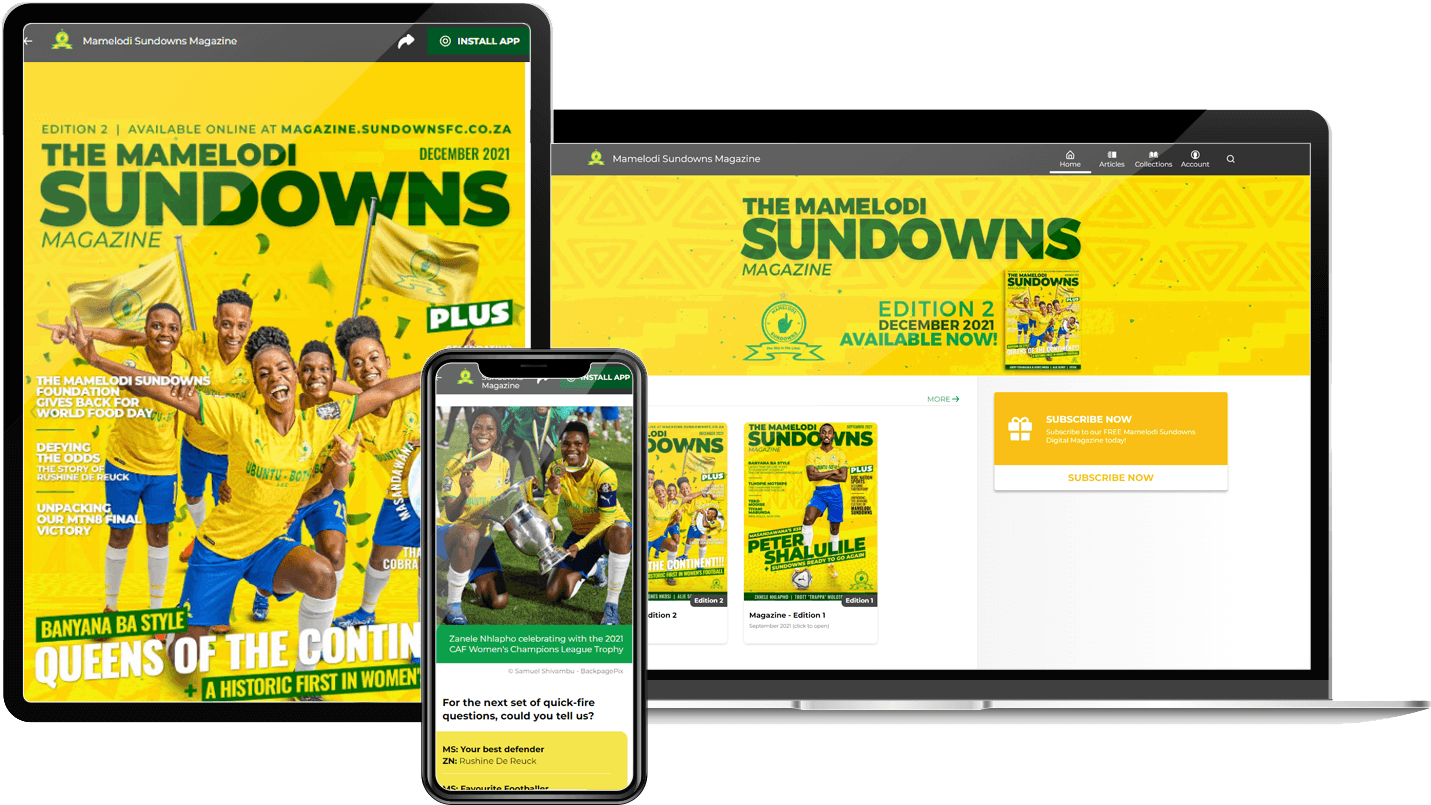 Sundowns FC
Mamelodi Sundowns is a South African football club based in Pretoria and they are the most successful team in the Premier Soccer League era and are regarded as one of the giants in Africa. Learn how they managed to increase their website's GTMetrix from F to a whooping B+ with Universal App.
Publisher: Ruth Chambers
Start Generating More Traffic, Readers and Revenue Today!
Start a free 14-day trial of our Universal App solution today! No credit cards or commitments required. You will see how easy and powerful it is to work with. Plus we will give you $10 worth of credits for converting your PDF to HTML.
9 Step Digital Publishing Blueprint for Success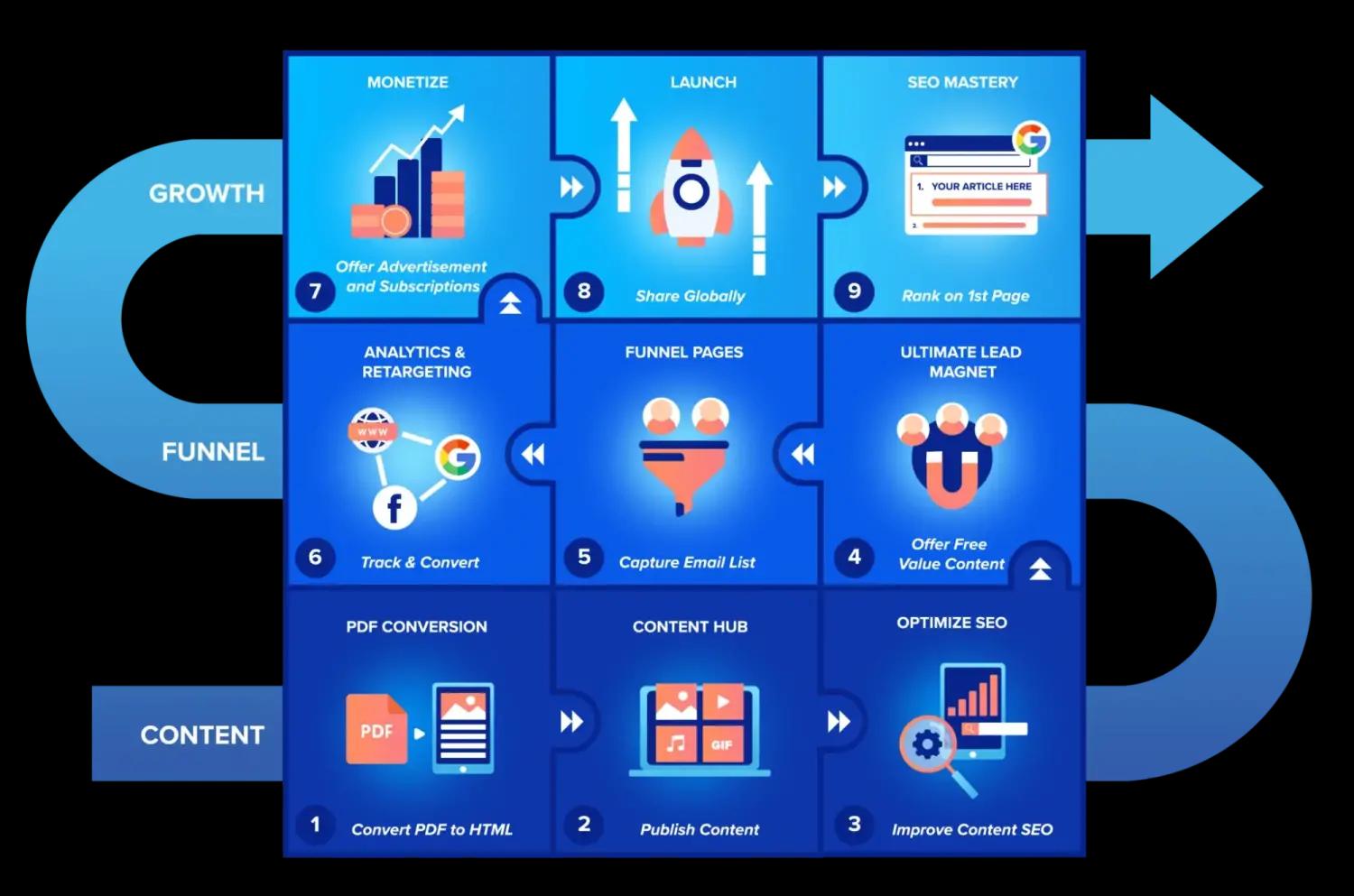 Unlock the true potential of your content and start generating traffic, readers and revenue!
The MagLoft Digital Publishing Blueprint is a complete step-by-step guide with directions on how you can unlock the true power of your content to generate more traffic, readers, and sales!
Turn Your PDF Content Into Responsive and Interactive HTML Articles
We offer three different services to help you take your static PDF files and turn them into engaging and responsive HTML content that can be found by search engines.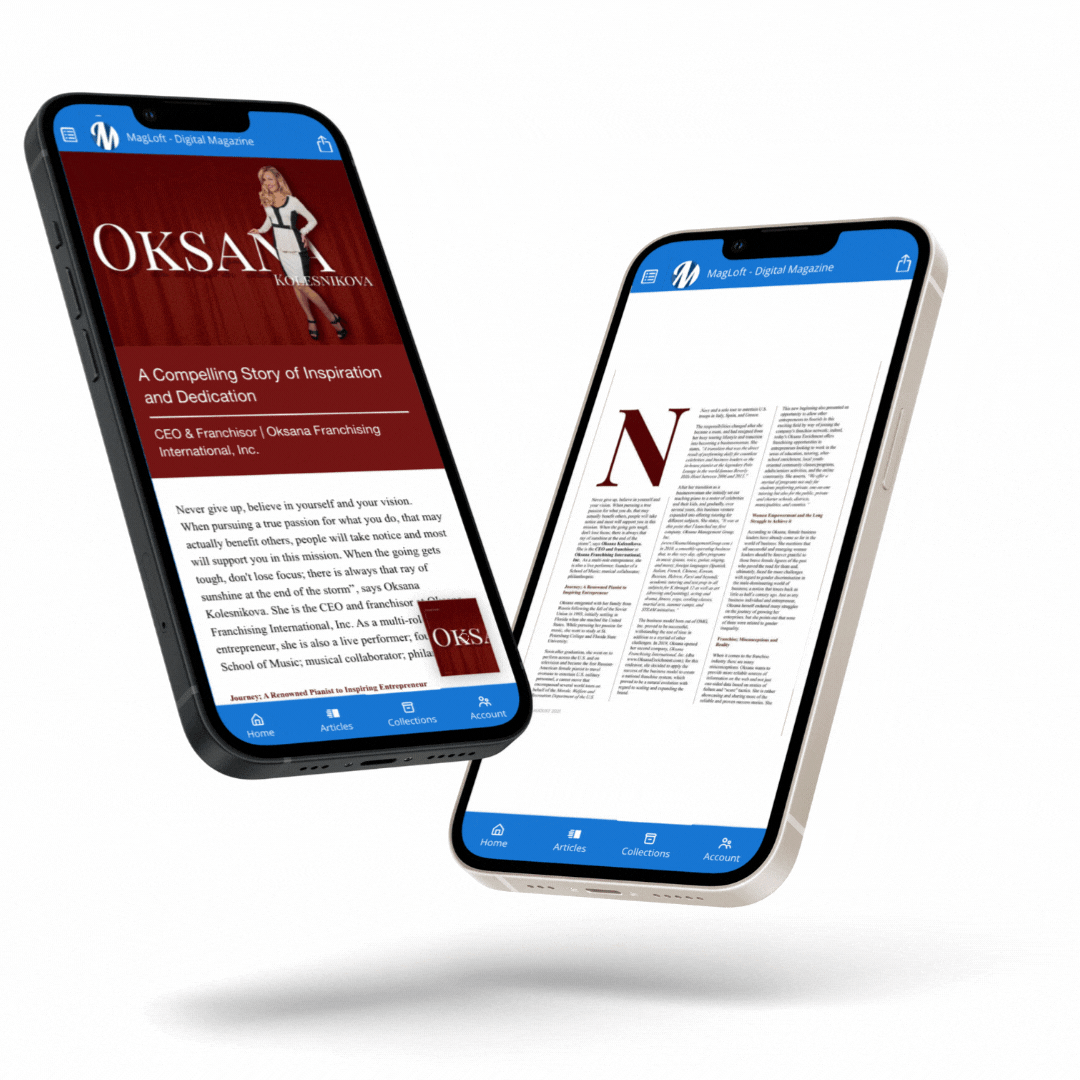 Contact us for more information
Contact us if you want to learn more about how we can work with you to ensure you reach your desired outcomes for your digital publishing projects.