Pricing
The cost of implementing your digital publishing solutions varies depending on the specific requirements of your business. We work with you to develop a pricing plan tailored to your needs and budget. With MagLoft Express Delivery, you can trust that our team will efficiently and effectively implement your digital publishing solution.
Why We Are Different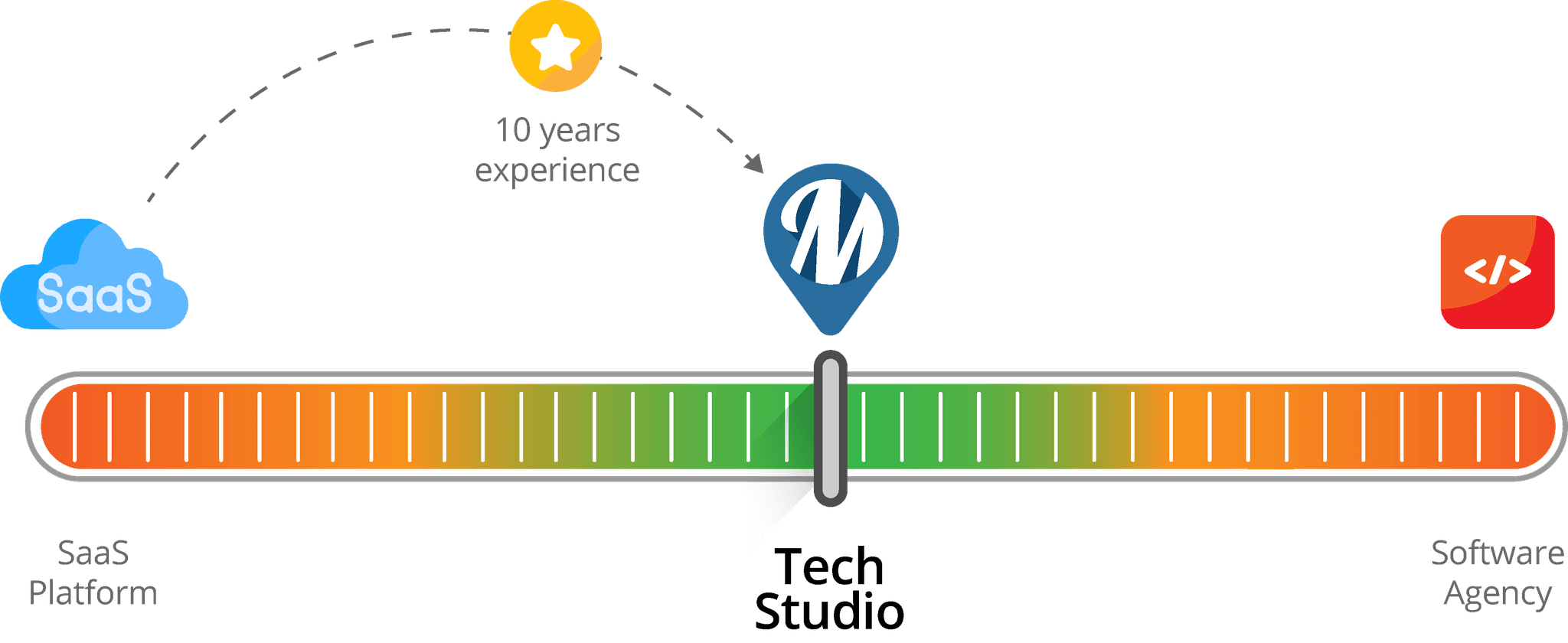 Forging a decade of SaaS expertise with superior software development, we deliver bespoke digital solutions. Our suite of customizable publishing modules targets your unique challenges, fulfilling 100% of your needs without the need to build or train an in-house team. More than just a SaaS provider or software house, we're your strategic partner, shaping solutions to match your business perfectly.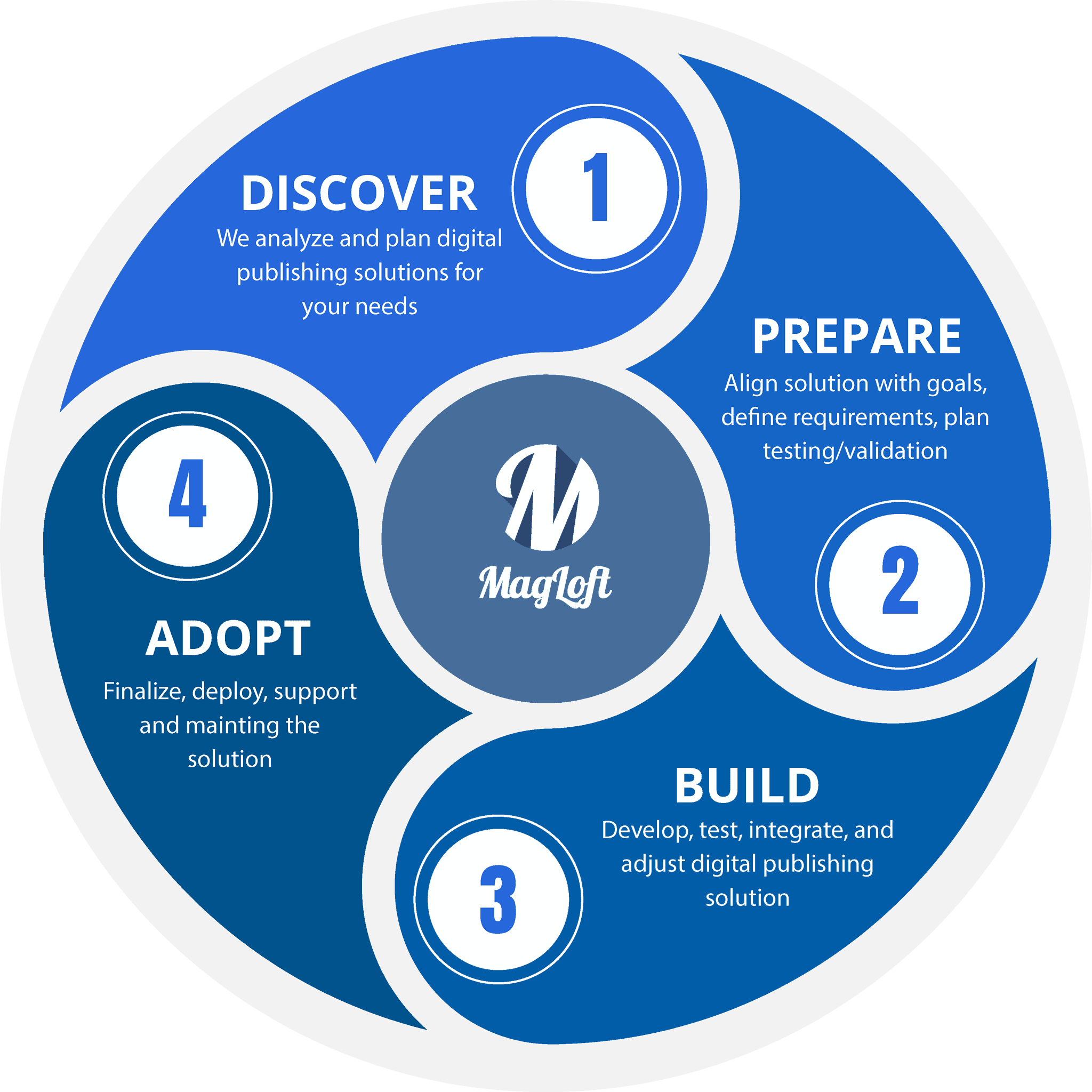 How We Work with Our Clients
Our MagLoft Express Delivery system's four phases ensure that we deliver a customized and effective digital publishing solution for your business: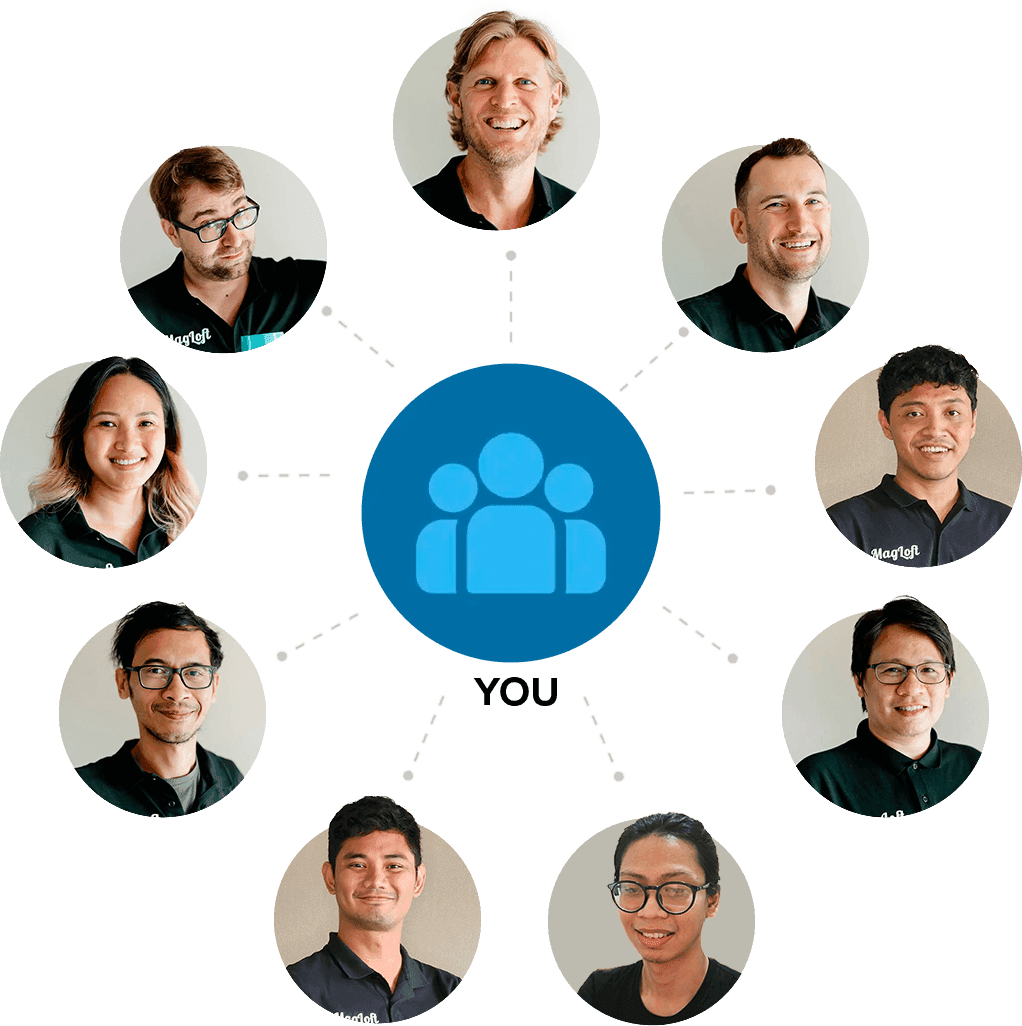 Who we work best with
With 10 years of experience, we understand that every business is unique and has specific needs when it comes to digital publishing. That's why we have carefully crafted the criteria for our ideal client to ensure that we work with businesses with the resources, vision, and commitment necessary to succeed in their respective industries. Our ideal clients are:
professional publishers or enterprise marketing teams with 15 to 50 employees.

generating a yearly revenue of $2,000,000+.

looking for cost savings, process optimization, and potential entire delegation of all digital publishing activities.

an established audience and still prints or uses PDF files.

looking for a long-term technology partner.
What our publishers say
Meet some of MagLoft's Universal App Publishers that are benefiting from our Digital Publishing Solutions.
Contact us for more information
Contact us if you want to learn more about how we can work with you to ensure you reach your desired outcomes for your digital publishing projects.