MagLoft Pricing and Plans
We cater for traditional publishers of all sizes and offer payment plans that can grow with you. We also support large organizations and enterprises that require dedicated resources and custom development. Please contact us for more details if you are an enterprise with specific requirements.
Free Plan
With the free MagLoft plan you get your own HTML5 Online Magazine Web App. You can use it to share your content online and in social media. This Online Magazine Web App also works in mobile browsers but it is not a native app and does not get published to app stores. In the free Web App you will see some MagLoft branding and this can be removed by upgrading to the Professional plan along with other added features. See this example Professional HTML5 Online Magazine Web App.
Standard
Branded Web App

Native iOS App

Native Android App

Reader Login

Push Notifications
Professional
Popular Choice
All Standard Features

Developer Accounts

In-App Purchases

Online Purchases

Custom Subscriptions

CSV Import Tool
Premium
All Pro Features

API Access

Clients and Users

Third Party Integrations
Digital Magazine Example Apps
Looking for some sample digital magazine apps for inspiration or your curiosity? Check out some of our clients apps that are all publicly available. There are samples using PDF files and responsive HTML content built with our editor.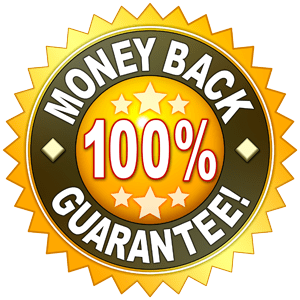 30 DAY 100% MONEY BACK GUARANTEE
We want you to feel 100% comfortable trusting MagLoft with your business which is why we offer a 30 day 100% money back guarantee.
We are confident you will love our products and services which is why we are happy to take all the risk for your first 30 days using MagLoft.
Register for a FREE account today. Your 30 day money back guarantee starts from when you upgrade to a paid account.
Native iOS App
You will get your very own, fully branded iOS app created for you. You will be able to design the look and feel of your iOS app so that it matches your own brand. This is a completely native app that is built using Objective-C and Xcode. We continue to add new native features to our iOS app which you will benefit from when they are released.
Native Android App
You will also get your very own, fully branded Android app created for you. You will be able to design the look and feel of your Android App so that it matches your own brand. This is a real native app built in Java and Android Studio. As with our iOS app we continually add new native features to our Android App which you can benefit from when they are released.
Branded Web App
You are able to completely brand your web app (online magazine app) with your own URL. You can set up a completely new dedicated domain name or use a subdomain on your existing domain name. You are also able to remove the MagLoft branding so there will be no mention or sign of MagLoft anywhere.
Push Notifications
Push Notifications are a must have for digital publishers. Push Notifications will enable you to send two types of notifications to your readers:
background download notifications which will automatically start downloading a selected issue to your readers devices. This will allow you to make new issues available to read on their devices without readers having to wait for the download.
regular text push notifications to alert readers of new issues and other important things like discounts and events.
Reader Login
This is a complete reader registration and login module which will allow you to collect email addresses from your readers. This is particularly powerful in combination with the "opt-in" unlocking mechanism of specific issues. You can require your readers to create an account and login, before a particular issue is unlocked and made available for viewing.
PROFESSIONAL PLAN DETAILS
Amazon App
You will get your own branded Amazon app created for you and published on the Amazon App Store. This app will behave similarly to your Android app and will give you an additional platform to promote your content on. The branding of the app will also follow the same branding from your iOS and Android apps, which you can control and update instantly from your MagLoft publishing dashboard.
Developer Accounts
Use your own Developer Accounts! This is the ultimate branding as you will be listed in app stores as the developer of your apps. You will also be able to manage every aspect of your apps content pricing and subscriptions. Using your own developer accounts is required for the Professional plan if you intend to sell in-app products such as individual issues and subscriptions.
In-App Purchases
Sell your content in the form of single issues and/or subscriptions directly from your own branded apps. MagLoft will help you setup your initial products in all app stores and then teach you how to set these up going forward. This will enable you to take advantage of the massive app store ecosystem and millions of devices with credit cards ready to purchase with a single tap.
Online Payments
Sell your single issues directly from your web app! You can currently integrate MagLoft with your Stripe account which will allow you to sell your single issues directly from your web app. All you have to do is apply a price to each issue that you want to sell and MagLoft + Stripe will take care of the rest.
You will be required to setup your own Stripe account as currently only Stripe is available. More options like PayPal coming soon.
MagLoft does not charge you anything for this feature. The only charge you will see is the transaction fee from Stripe.
Custom Subscriptions
With Custom Subscriptions you can manually add subscriptions for specific readers. You might be selling subscriptions from your own website and with Custom Subscriptions you can add these purchases to your apps so they can login and unlock content that they have purchased from your website. You can also use Custom Subscriptions to award contributors and sponsors with free subscriptions. You determine the start and end date for each Custom Subscription.
CSV Import Tool
The CSV Import Tool allows you to upload a csv file of all your existing subscribers. With this you can determine who should get access to content in your apps. You can upload a list of new subscribers and you can also update existing subscribers by uploading them again.
API Access
With API Access you will be able to programmatically and automatically create custom subscriptions. This is a must have feature for publishers that are selling daily on their websites and want to have the entire app subscription process synchronized and updated automatically. MagLoft will work with you to get your current billing/procurement system to communicate with our servers. This will ensure that whenever you sell a subscription on your website, a user will instantly be created with equivalent access throughout all your apps.
The API access can also be extended to automatic issue creation and more.
Clients and Users
You can create unlimited users and appoint specific access across your single or multiple publications managed in your MagLoft account. This is perfect for organizations that require multi user access with account limitations. Some examples are:
Admins who have full access to all publications and features
Publishers who have access to specific publications
Editors who can edit and create content but not publish
Readers who can read and review content but nothing else
If you are a digital agency, then you are also able to use this feature to set up new clients that you manage through your MagLoft dashboard. You can give your clients access to upload and manage content or no access at all depending on how managed a solution you are proposing. We already have agencies who are openly sharing MagLoft with their clients and then up selling them a fully managed service fee.
Integrate Third Party
MagLoft will help you integrate our solution with a third party of your choice. The classic example is with membership sites where we will make sure that your members get access to your content through your apps.
Signup Today For Instant Access
Create your free MagLoft account and start publishing your apps today. You won't be asked for a credit card and you can try out all that MagLoft has to offer before you commit to anything. Add your content, design your apps and preview them live on your own devices. Go for it!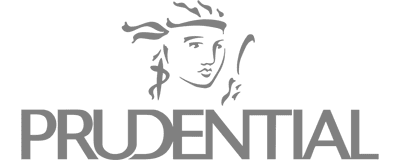 What Our Customers Are Saying
Don't just take it from us, let our customers do the talking!
Working with the MagLoft team has been nothing but fantastic so far! I'm extremely excited to be working with Nick, Tobias and the rest of the team.
MagLoft has delivered everything we required on time, and at a quality that exceeded our expectations!
The MagLoft team definitely knows their stuff and I am happy to recommend their services. Excellent job MagLoft keep it up!
Uttam Chopra
Magloft has made it so easy to launch my magazine. I knew very little about the process for publishing a digital magazine before I met Nick and Andina and the team. They were always available to answer any of my questions and made the whole process super easy.
Nathan March
We have truly enjoyed the process. We knew that there would be a learning curve and we really appreciate you guys walking us through the process. We are so excited about this project and we truly could not have asked for better customer services.
We will definitely recommend others to use your platform. The MagLoft staffs constantly shows a tremendous amount of personal attention to help publishers get started. I hope that MagLoft can one day be able to link the magazine's blog or Shopify store to the app. You guys are the best option out there for publishing. Looking forward to continued success for you!
Christin Armstrong
Frequently Asked Questions
What is MagLoft?
MagLoft is all in one digital publishing solution to help you get your content published in fully branded apps to all the major app stores. MagLoft is your technical partner in digital publishing as we take care of all the technical details so you can focus on your content.
How do you compare to other competitors in price?
We are proud to be the most affordable digital publishing solution without sacrificing in features and quality support. Our native apps magazines start from only $99/month, live in 3 platforms with unlimited issues and most of all, no additional or hidden cost. Although we also offer a low cost $29/month online magazine product, we typically create real native apps for iOS, Android and Amazon that get listed in App Stores.
What is your refund policy?
We offer no-questions-asked refund within 30 days of your purchase. If you are not satisfied with our product, then simply let us know and we will refund your purchase right away. Our goal has always been to create a happy, thriving community of publishers. If you are not thrilled with the product and service that we offer then we are happy to refund you.
Do I have to pay Apple and Google to get started?
That depends..
If you select our Starter or Standard plans then you do not need to pay Apple or Google for developer accounts. Your apps will be published under the MagLoft developer account, but can easily be transferred to your own accounts later.
If you select our Professional or Enterprise plans, then you will need your own developer accounts. The Google Play Developer account will cost you $25 (lifetime access) and the Apple Developer Account will cost you $99/year. 
The developer accounts are required for publishers looking to use in-app purchases to sell digital issues and subscriptions. This way all revenue goes through your own account and not a third party.
What is the minimum commitment if I subscribe?
We're happy to let you know that there's no minimum commitment period for the MagLoft subscription. We do not want to force you into a yearly contract or similar from the get go. We want you to get started using MagLoft without having to worry about anything.
As our subscription renews automatically every month, this also means that you can cancel your subscription anytime as well (although you will be breaking our hearts).
So no commitment on subscriptions but we do offer 2 free months if you decide to upgrade to an annual subscription.
Do you have any specials for startups?
We love startups!
As a startup ourselves we understand and try our best to support others as well. If you are a startup interested to use MagLoft as your platform, please get in touch with us at support@magloft.com