Universal App for Publishers
An all-in-one digital magazine builder and marketing system that will make your life easier and your business more profitable.
Universal App

Content Management System

TypeLoft Editor

CRM Feature

Sales Feature

Universal Distribution

Analytics

Extra Tools

Support

Price

$149 / Month
MagLoft Classic - Mobile Apps Solution
We cater for publishers of all sizes and offer a simple and transparent monthly or yearly payment plan. 
We also support large organisations and enterprises that require dedicated resources and custom development.
2,000 Readers

Unlimited Issues + Articles

Analytics + Push Notifications
Mobile
Web + 3 Mobile Apps
5,000 Readers

Unlimited Issues + Articles

Analytics + Push Notifications
Business
Custom Solutions
Unlimited Readers

Unlimited Issues + Articles

Unlimited User Accounts + Roles

Analytics + Push Notifications
We believe in mobile first content, 100% control of your apps &
revenue and the ability to publish content frequently to your readers!
Compare Our Plans And Features
MagLoft offers one of the most advanced, affordable and feature rich plans available in the industry today!
Indie
App
Mobile
Business

Web Only

Forever free

Web + Android

Web + 3 Apps

Starting from
CMS
 
Issues

Issues

Issues are a combination of articles which can be downloaded and read in apps and the browser.

✔

✔

✔

✔

 
Storage

Storage

MagLoft provides storage so you can store your content safely.

✔

✔

✔

✔

 
Number of readers

Number of readers

Readers who have registered with their email address and logged into your app at least once.

500
2,000
5,000
custom
 
Import PDF

Import PDF

You can upload your PDF files and make them more interactive by dragging and dropping widgets in the editor.

✔

✔

✔

✔

 
Import EPUB

Import EPUB

You can directly upload EPUB files into MagLoft and add additional widgets in our editor to make the EPUB more interactive.

✔

✔

✔

✔

 
Import HPUB

Import HPUB

An HPUB file is basically a mini-website where you create all the HTML, CSS and JS yourself.

✔

✔

✔

 
Import RSS Feeds

Import RSS Feeds

Add your website RSS feed to automatically import and sync your articles to your apps.

✔

✔

✔

 
Mobile Articles

Mobile Articles

Create mobile articles directly in MagLoft or import the articles using RSS feeds to showcase them in your mobile apps!

✔

✔

✔

 
Import from Adobe

Import from Adobe

Create your content using Adobe tools and upload it into MagLoft.

✔

 
Unlimited User Accounts

Unlimited User Accounts

Invite as many of your teammates as you need to work with you in MagLoft. This can also be used for allowing clients to get access.

✔

 
Unlimited User Roles

Unlimited User Roles

You can give access to your teammates and assign roles to their account.

✔
BRANDING
 
Remove Ads

Remove Ads

Whether you are in our free or paid plans, your platforms will be free from any advertisements.

✔

✔

✔

✔

 
Custom Graphics

Custom Graphics

Upload your own graphics into MagLoft to build your own brand.

✔

✔

✔

✔

 
Remove MagLoft Logo

Remove MagLoft Logo

Get a fully branded website by removing our logo in your web app.

✔

✔

✔

 
Fully Branded Mobile Apps

Branded Mobile Apps

There are zero MagLoft brandings in your mobile apps. They are 100% brandable to your magazine.

✔

✔

✔

 
Mobile Live Preview

Mobile Live Preview

See how your issues and apps will look like using the MagLoft preview app.

✔

✔

✔

 
White Label Account

White Label Account

Rebrand our portal to make it appear as if it is yours. Perfect for digital agencies and resellers.

✔
CRM
 
Reader Registration

Reader Registration

Your readers will be able to sign up within the web app or the mobile apps and their account details will be stored in the MagLoft portal for your marketing or promotion benefits.

✔

✔

✔

✔

 
Double Opt-in

Double Opt-in

Ability to require readers to confirm their email so you will get real emails from them.

✔

✔

✔

✔

 
Import/Export Subscribers and Readers

Import Subscribers

You can easily import your existing subscribers to MagLoft as well as export your subscribers' data from MagLoft.

✔

✔

✔

✔

 
Email List Manager

Email List Manager

Easily integrate your MailChimp account to MagLoft so all your readers can be added to a custom MailChimp newsletter list.

✔

✔

✔
ANALYTICS
 
Basic Analytics

Basic Analytics

See how many issues have been downloaded by your readers in a particular period of time.

✔

✔

✔

✔

 
Advanced Analytics

Advanced Analytics

This tool will help you to track the usage within your mobile apps and the web app.

✔

✔

✔

 
Events

Events

Learn what readers are doing in your apps using our pre-built event tracking like issue opens, page reads, etc.

✔

✔

✔

 
Funnels

Funnels

A sequence of events which helps you see how your readers flow through your mobile or web application based on the default app events.

✔

✔

✔

 
Cohorts

Cohorts

Group your readers based on the events performed, such as who accessed your app using iOS devices in the last 30 days or who purchased your issue in the last 7 days.

✔

✔

✔

 
User Profiles

User Profiles

Detailed view of individual readers such as their app activity, device details and demographics.

✔

✔

✔

 
Custom Messaging

Custom Messaging

Based on the User Profiles, you can also send push notifications to your readers' devices as well as scheduling the push notification to be sent automatically.

✔

✔

✔

 
Custom Analytics

Custom Analytics

Our Advanced Analytics feature comes with a lot of events that can be customized based on your specific needs.

✔
TYPELOFT EDITOR
 
Responsive Content

Responsive Content

Content that can scale automatically to fit any device size, resolution and orientation!

✔

✔

✔

✔

 
Themes

Themes

We provide you with TypeLoft themes that can help you create your own content.

✔

✔

✔

✔

 
Templates

Templates

Pre-built page templates that allow you to build mobile content much faster.

✔

✔

✔

✔

 
Content Blocks

Content Blocks

Smaller sections of content that can be reused across issues and pages.

✔

✔

✔

✔

 
Special Effects

Special Effects

Add transitions, actions and animations to your content.

✔

✔

✔

✔

 
Video/Audio

Video/Audio

You can add your audio and video to your TypeLoft media and then include them in your content.

✔

✔

✔

✔

 
Slideshow

Slideshow

Display a series of images as a swipeable slider (works in web and mobile).

✔

✔

✔

✔

 
Hyperlinks and Hotspots

Hyperlinks and Hotspots

Add links to other pages, external pages and content with ease.

✔

✔

✔

✔

 
HTML5 Widget

HTML5 Widget

Embed anything you want using our HTML5 Widget in our editor.

✔

✔

✔

✔

 
Video Background

Video Background

Our editor will allow you to set a video as your issue page background.

✔

✔

✔

✔

 
Enrich PDF Files

Enrich PDF Files

Make your PDF file more interactive. Adding videos, images, links, and audio is easy by dragging and dropping in the editor.

✔

✔

✔

✔

 
Panorama Image

Panorama Image

Easily upload your wide-angle image into your content.

✔

✔

✔

✔

 
Media from Unsplash

Media from Unsplash

You can easily import beautiful images and photos into the editor from Unsplash.

✔

✔

✔

✔

 
Calls to action

Calls to action

Create special call to actions such as downloading issues, rating your app and taking a trial subscription from within your content.

✔

✔

✔

 
Custom Fonts

Custom Fonts

Use your own custom fonts in the TypeLoft editor.

✔

✔

✔
DISTRIBUTION
 
HTML5 Web App

HTML5 Web App

Get your own branded web app to share your amazing content with the world! Your readers can access it right from their desktop or their mobile browser.

✔

✔

✔

✔

 
Social Sharing

Social Sharing

Share your content via social media.

✔

✔

✔

✔

 
Branded URL

Branded URL

Using your own URL or domain to brand your magazine.

✔

✔

✔

 
Embed on Website

Embed on Website

The web app can be easily embedded on your own website.

✔

✔

✔

 
Android App

Android App

Your 100% branded Android app listed in the Google Play Store.

✔

✔

✔

 
iOS App

iOS App

Your 100% branded iOS app listed in the Apple App Store.

✔

✔

 
Amazon App

Amazon App

Your branded native app will also be available in the Amazon app store.

✔

✔

 
SDK Integration

SDK Integration

Already have an app and want to include digital magazine functionality? We can help with that.

✔

 
Enterprise App Builds

Enterprise App Builds

Other than app stores, you can also distribute your app privately to your clients/readers using Enterprise App Builds.

✔
SALES
 
App Promotion Page

App Promotion Page

Use this page to promote your mobile apps and web app. Your readers will only need to click the links to install your mobile apps or visit your web app.

✔

✔

✔

✔

 
In-App Pages

In-App Pages

Create special pages that show in your apps based on what your readers are doing. You can show a welcome screen to new readers. You can ask readers to take a free trial every time they open the app until they accept the trial. And much more.

✔

✔

✔

 
Custom Subscriptions

Custom Subscriptions

Import your existing subscribers to MagLoft or reward your readers with a free subscription. This can be done easily using our Custom Subscriptions. You can also do it in bulk by importing a CSV file.

✔

✔

✔

 
Sell Online

Sell Online

Allow your readers to purchase access to your content from the browser.

✔

✔

✔

 
MagLoft Commission

MagLoft Commission

You won't be sharing your hard earned revenue with MagLoft as we do not take any sales commission from you.

0%
0%
0%
 
Mobile Purchases

Mobile Purchases

Your readers can purchase your issues or subscriptions right from your mobile apps. The payment will be through Apple, Google, or Amazon and go straight into your developer account.

✔

✔

✔

 
Web & Mobile Sync

Web & Mobile Sync

Your readers can access all issues they purchased on their mobile apps or the web app. They just need to log in to unlock the issues.

✔

✔

✔

 
Integrate Ecommerce

Integrate Ecommerce

Looking for a custom integration with your existing ecommerce site? We can help you with that.

✔
TOOLS
 
WordPress Plugin

WordPress Plugin

An easy way to synchronise your subscribers from WordPress to MagLoft.

✔

✔

✔

 
Custom Emails & Design

Custom Emails & Design

You can customise the system emails that are sent to your readers from MagLoft.

✔

✔

✔

 
Push Notifications

Push Notifications

Send unlimited push notification messages to your readers to communicate and engage with them.

✔

✔

✔

 
App Rating

App Rating

MagLoft makes it simple for readers to rate your app. Our tool will request readers to rate your app in different intervals. Your readers can rate your mobile app on a scale of 1 to 5 stars. This rating will influence how your app ranks in search results and can affect whether someone downloads your app.

✔

✔

✔

 
API Integration

API Integration

Enabling interaction between data, applications, and devices from your system to MagLoft.

✔

✔

✔

 
Smart Banner

Smart Banner

Once installed on your website, mobile readers will be prompted and offered to download your mobile apps in addition to reading on your website.

✔

✔

 
Facebook

Facebook

This tool will allow you to track usage within your app such as App Install, App Launch, and In App Purchase.

✔

✔

 
Webhooks

Webhooks

Enabling event callbacks from MagLoft system to yours.

✔

 
Augmented Reality

Augmented Reality

Experience an interactive object of a real-world environment right from your mobile app.

✔

 
Custom Content Hosting

Custom Content Hosting

Do you need to host your content on your own server? We can help you integrate MagLoft so you store all your content on your own cloud hosting.

✔

 
Custom Email Delivery

Custom Email Delivery

Use your own email sending capabilities in order to brand MagLoft system emails as sent from your domain.

✔
SERVICES
 
1:1 Editor Training

1:1 Editor Training

Have a chance to get trained by MagLoft founders and team privately about how to use our amazing content creation tool, TypeLoft!

$
$

✔

✔

 
Priority Support

Priority Support

Our amazing Customer Success team will prioritise your messages and address them as fast as they can.

$
$

✔

 
Theme Development

Theme Development

We can build custom themes that match your design and brand. These themes come with a set of page templates allowing you to quickly build mobile content that is branded and private to you.

$
$
$
 
Issue Production

Issue Production

We can help you convert PDF to responsive HTML issues or even create them from scratch based on your content and assets.

$
$
$
 
ASO Review & Submission

App Submission

MagLoft takes care of all the technical parts until your apps are live in the stores. We also handle any rejections that might come from App Stores. We don't stop working until your apps are live.

✔

✔

✔

 
Dedicated Account Manager

Account Manager

You will be assigned to one of our top account managers that will always make sure you are informed and receive the highest level of support. This person will know everything about you and always prioritise your requests.

✔
 
Custom Development

Custom Development

We can build anything! If you have custom code requirements, let us know, and we will give you a quote on the development.

$
 
Custom SLA

Custom SLA

We can fulfill specific requirements for SLA's that are outside our regular terms.

$
30 Day Premium Free Trial
Unlock all of the features available on our platform by starting your free trial today! No credit card required.
Our Free Trial lasts for 30 days, during which you will have full access to all of our features to see how they fit your needs.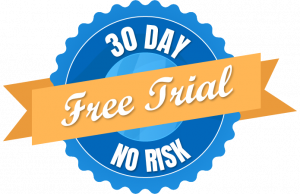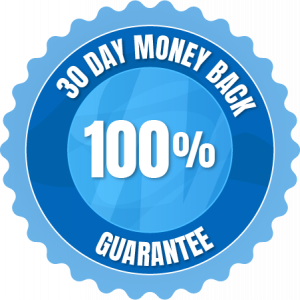 30 Day 100% Money Back Guarantee
We want you to feel 100% comfortable trusting MagLoft with your business which is why we offer a 30 day 100% money back guarantee.
Register for a FREE account today. Your 30 day money back guarantee starts from when you upgrade to a paid account.
Frequently Asked Questions
MagLoft is all in one digital publishing solution to help you get your content published in fully branded apps to all the major app stores and online. MagLoft is your technical partner in digital publishing as we take care of all the technical details so you can focus on your content. We believe control and ownership should be 100% in our clients hands which is exactly what you get by becoming a MagLoft partner. Your Brand. Your Apps. Your Revenue.
We offer a no-questions-asked refund within 30 days of your purchase. If you are not satisfied with our product, then simply let us know and we will refund your purchase right away. Our goal has always been to create a happy, thriving community of publishers. If you are not thrilled with the product and service that we offer then we are happy to refund you.
If you select our Mobile or Business plans, then you will need your own developer accounts. The Google Play Developer account will cost you $25 (lifetime access) and the Apple Developer Account will cost you $99/year. 
The developer accounts are required for publishers looking to use in-app purchases to sell digital issues and subscriptions. It's an Apple and Google thing and MagLoft does not control this or have a way around it.
We encourage publishers to have their own developer accounts. This way all revenue goes through your own account and not a third party. You also remain in 100% control of your apps and store listings. In the unlikely event you wanted to move from MagLoft to another provider you also have that flexibility thanks to your own developer accounts.
A reader account is considered active and counts towards the plan limit as soon as ANY of the following criteria are met:
A reader has registered within the App and confirmed his Email-Address (if double-optin is enabled).

A custom subscription has been created, with or without a reader having activated the subscription.

A Reader has purchased an Issue or a Subscription without registering for a Reader Account.
We love startups!
As a startup ourselves we understand and try our best to support others as well. If you are a startup interested to use MagLoft as your platform, please get in touch with us at support@magloft.com. Let us know more about your startup and how we can help.
We're happy to let you know that there's no minimum commitment period for the MagLoft subscription. We do not want to force you into a yearly contract or similar from the get go. We want you to get started using MagLoft without having to worry about anything.
As our subscription renews automatically every month, this also means that you can cancel your subscription anytime as well (although you will be breaking our hearts).
So no commitment on subscriptions but we do offer 2 free months if you decide to upgrade to an annual subscription, which you can do at any time.
Ready To Raise Your Digital Publishing Game To The Next level?
Create a free account or get in touch with us today!