This month's TL;DR
Book a discovery call with our experts to get a clear path for your digital publishing journey.
Three new live Universal App Publications
New & improved Universal App user interface and features 
Words from the Founders

Next year will be MagLoft's 10 year anniversary. It's crazy to think that our journey started back on June 6th 2013. Time does fly when you are having fun! In these (almost) 10 years we have had the pleasure of working with publishers of all shapes and sizes. One thing that we have learned is that it's hard to come up with a "one size fits all" solution, as publishers and their audiences are all very different.
In the last few months, we have started shifting our focus towards really getting to understand where publishers are in their journey, what challenges they face and what they ultimately want to achieve. This has helped us offer solutions for our products and services tailored towards the individual publishers needs.
If you are not crystal clear on your digital publishing journey then perhaps a discovery call with one of our experts can help. Click here to learn more and to complete a quick survey.
Welcome to the MagLoft Family!
This month, we celebrate three new live Universal App publications
Innovations in Pharmaceutical Technology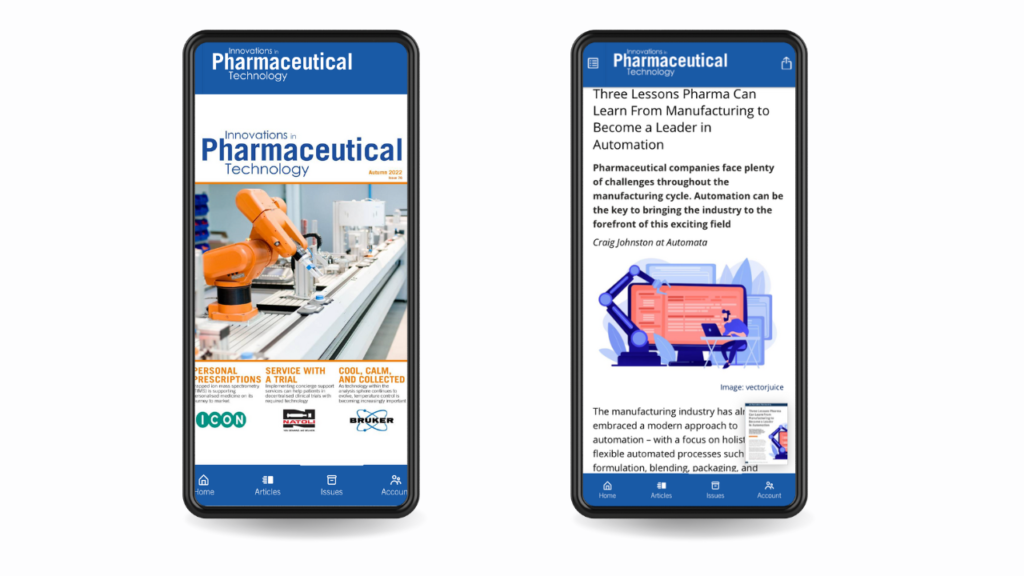 Innovations in Pharmaceutical Technology (IPT) maximize the basic conversion service along with the help of our in-house designer and provides a platform for cutting-edge ideas, concepts, and developments shaping the future of pharmaceutical R&D.
Check out their Universal App → 
New Zealand Fishing News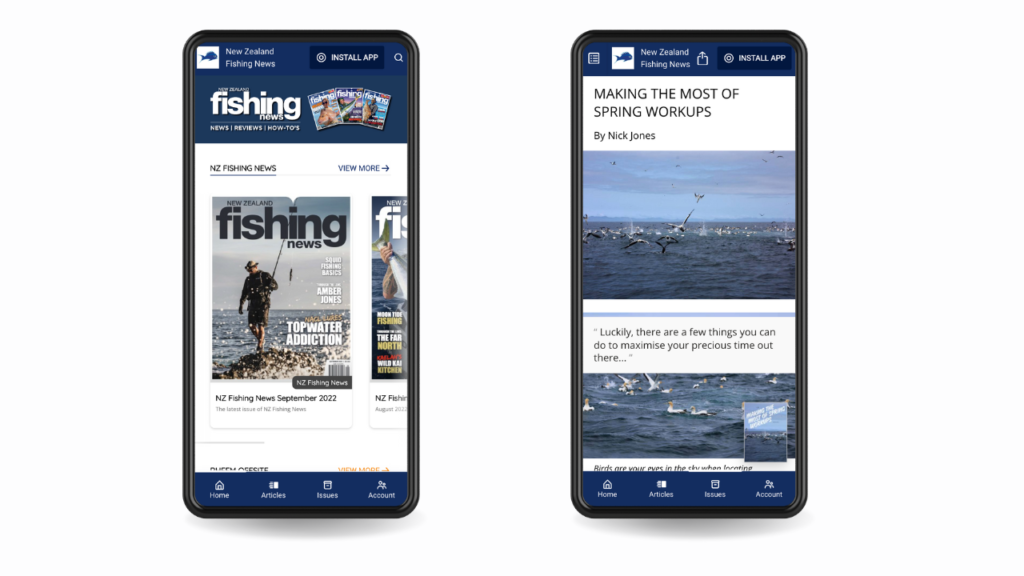 Together with The Fishing Website, New Zealand Fishing News maximize the basic conversion service along with the help of our in-house designer, to provide information and services for international visitors about New Zealand fisheries. 
Check out their Universal App → 
New Moon Girls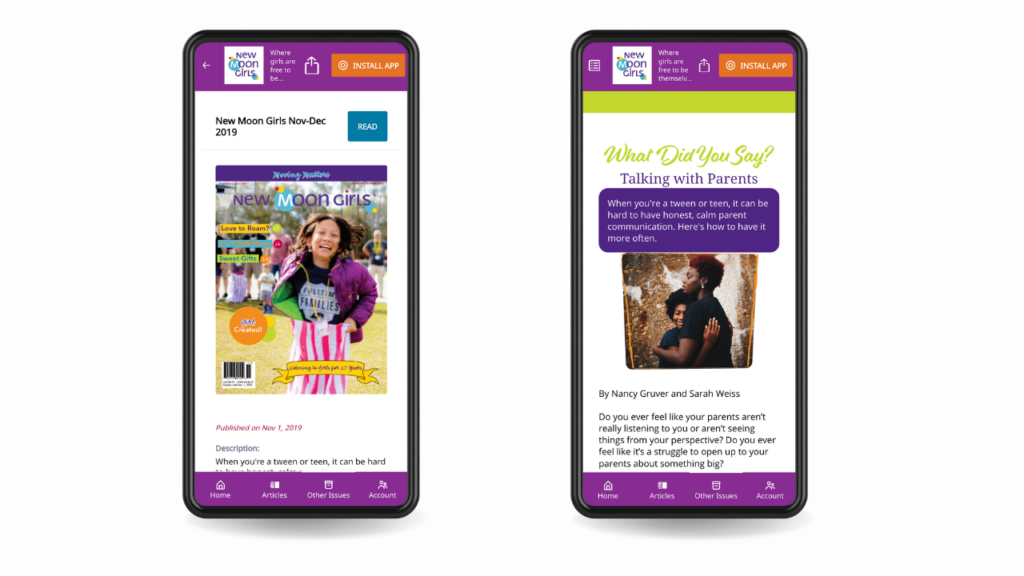 "Would you want to read a magazine run by girls – where girls share their real lives and problems, their dreams and their challenges?"
New Moon Girls serve girls, parents, teachers and allies high-quality information and ad free magazine and resources for adults who care about girls.
Check out their Universal App →
Calling All Universal App Growth Customers!
As a Universal App Growth client you don't want to miss out on the valuable insights available to you through regular Account Management calls. Here is why Growth Clients love these calls, they get: 
Personalized 1:1 support on getting set up correctly
Regular performance update on your publication
Tours of our latest updates and features
Fast answers to your burning questions
Unstuck by us when you need it
Interested to learn more about the Growth Plan? Click here to learn more. 
If you are a Growth Plan client, click here to schedule your account management call today! 
New Features and Improvements In the Universal App
We hear you loud and clear! Here are some of the new and improved features in the Universal App, requested by you.
User Interface Updates
There are two new user interface updates, that you can see on the Collections page and the Top Menu of your Universal App. 
New layout on the collections page
With the new updates, the Call-to-action button (Buy, Subscribe, Read, and Preview) is now located at the top of your collection page, and we have made it sticky, which makes it accessible even when readers scroll down.
Rename "Articles" & "Account" on your Top Menu
We have made it easier for you to change the text title for the "Articles" and "Account" buttons in the top menu of your Universal App.
Add your own custom script or style tags to Universal App
You can now easily add custom code through your Universal App admin's Settings > Custom Code page.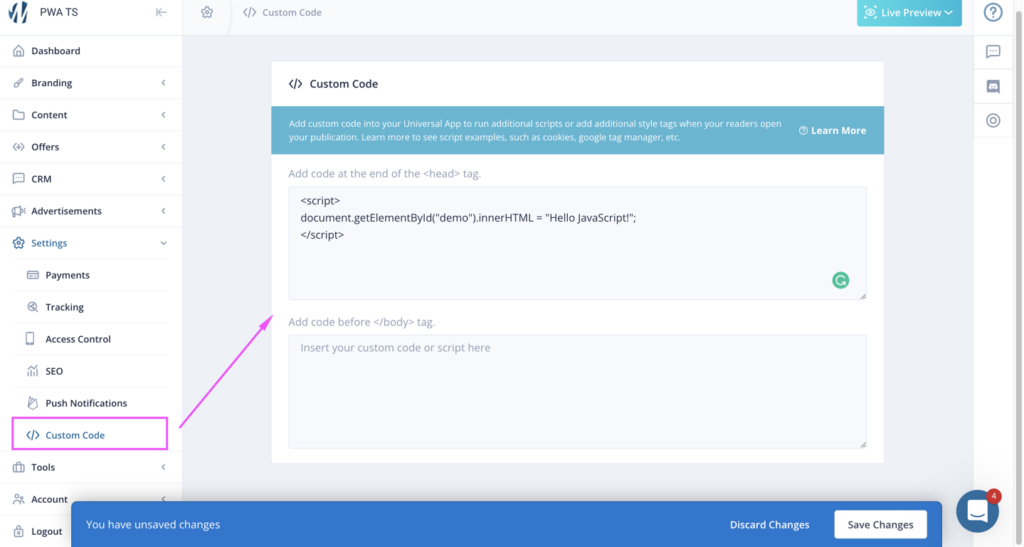 Turn Off Global SEO Indexing
You can now turn off Global SEO Indexing for your publication by simply accessing Settings > SEO on your Universal App Admin page. 
To learn more in details about this month's product updates, check out our blog post right here. 
Level-up your Digital Publication

Check out our articles on Medium & the latest articles published on our blog, where our team shares insightful information, explanations, tips, & tricks to help your digital publishing business succeed.
Convert your PDF to HTML using FlexPDF

Did you know that you can convert your PDF to HTML for free? It's increasingly common for people to access content on their mobile devices, which vary in screen size and resolution.  This has created a challenge for the content shared in PDF format and accessed on mobiles.

Learn more →
How to Engage with Your Readers

Your readers are your publications' most valuable asset and should be treated accordingly. Engaging with your readers will help you to build loyal readers and a long-lasting relationship with them. They easily forget about you if you do not try to communicate with your readers.

Learn more →
How to Choose Fonts that Attract Your Targeted Readers

It is scientifically proven that fonts affect how we read and our choices. Every font has its own personality and can trigger different moods. It's important to know your tone of communications and the best fonts to represent that.

Learn More →
That's it! You can check out our new and upcoming features for the Universal App on our Updates Page
If you have feedback or suggestions to make the Universal App even better for digital publishers, submit them to MagLoft's Feature Request Board!
Cheers,
The MagLoft Team.