This month's TL;DR
New & Improved Free PDF to HTML converter, FlexPDF!
Vote for the next Universal App feature!
Learn how you can monetize your digital publication
Words from our CEO

The MagLoft team just wrapped up a two-week Hackathon where we all got together in our office in Bali, Indonesia. MagLoft is a semi-remote team so it was a great opportunity for all of us to get together!
Our goal with this Hackathon was to re-launch FlexPDF and to make it completely free to use for anyone who wants to convert their PDF to HTML. The Hackathon was a HUGE success and I'm really proud of what the team achieved.
Not only did we complete all the goals we set, but we were able to include an amazing stretch goal! FlexPDF now supports our PDF Toggle View feature! This let's your readers switch between PDF and HTML view which is perfect for mobile readers!
Honestly, I don't know if we can keep this feature on a forever free plan, so I encourage you to check our FlexPDF today and let us know what you think.
Nick Martin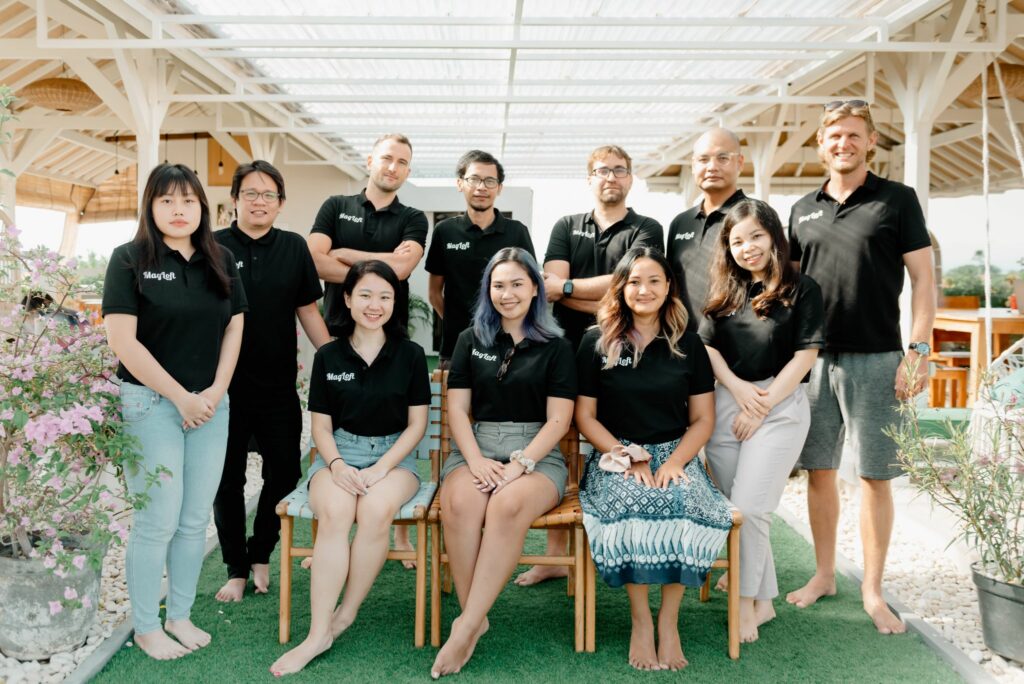 MagLoft team gathered from all around the world for Hackathon
Just Starting Out?
"If you want a company that's going to help you launch your own digital magazine that will wow your readers and allows you to create a dream come true as they did for me, I highly suggest Magloft."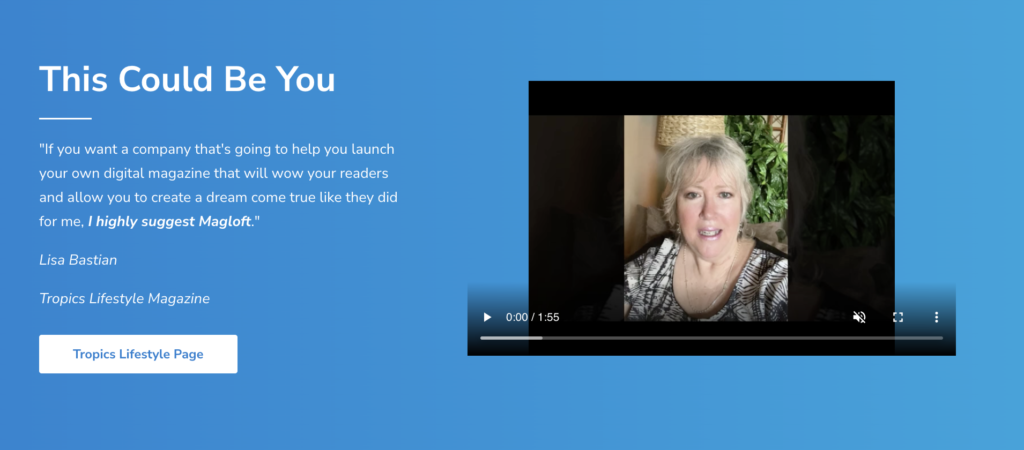 Check out Lisa Bastian from Tropics Lifestyle Magazine experience and testimonials on how MagLoft's has helped launch her digital publication here.
Vote for The Next Universal App's Feature!
We hear all your great suggestions, and we want to make them happen! But first, we need your help.
We have gathered the top four features requested for the Universal App, and we need your vote to prioritise the order of implementation.
All you have to do is to click the ⬆️ next to the feature title you want to vote for. That's it!
Here are the two features that need your vote!
Ability to Send Tags to MailChimp via Zapier
There is a good deal of email marketing platforms out there. By integrating MailChimp and Universal App, publishers can easily track and notify when there are changes in their readers' subscriptions.
Option to turn off SEO Indexing for individual articles and collections
Search Engine Optimization (SEO) is one way to have your article to rank on search engines. However, we are aware that this might not be something that some of our publishers want for their articles & collection.
Choose the Currency for Your Universal App!
With the latest update, you can choose one of the following seven currencies for your one-time purchases & subscription content:
Head to "Payment" and choose the currency you want to charge your readers in.
Level-up your Digital Publication

Check out our articles on Medium & the latest articles published on our blog, where our team shares insightful information, explanations, tips, & tricks to help your digital publishing business succeed.
Convert your PDF to HTML using FlexPDF
Did you know that you can convert your PDF to HTML for free? It's increasingly common for people to access content on their mobile devices, which vary in screen size and resolution. This has created a challenge for the content shared in PDF format and accessed on mobiles.

Learn more →


How to Monetize a Digital Magazine
Digital publications are growing in popularity, reaching a bigger and more diverse audience. For those in the know, it is a great opportunity to make a generous amount of passive income.

Learn more →


Why You Need Google Analytics for your Digital Publication

It is essential to keep a close eye on the growth of your business each month, especially in the digital world. To increase the visibility of your digital publications, it's important to utilize various SEO (Search Engine Optimization) tactics. Google Analytics will be your go-to tool for you to do this.

Learn More →

That's it! You can check out our new and upcoming features for the Universal App on our Updates Page
If you have any feedback or suggestions to make the Universal App even better for digital publishers, submit them to MagLoft's Feature Request Board here!
Cheers,
The MagLoft Team.