This month's TL;DR
Contact MagLoft to learn how we can help you convert your PDF to HTML
This month we welcomed Scuba Diver to the Universal App family!
Calling All Universal App Growth Customers
Words from the Founders

Are your readers increasingly using mobile devices to access your content?
Are you still publishing your digital content in PDF?
If you answered yes to both of these questions, you are probably aware what a terrible combination this is and are (or should be) exploring options to create a better reader experience for your audience like many other publishers MagLoft has spoken to this month.
PDF to HTML conversion remains a tricky challenge for publishers and is viewed by many as an expensive duplication of work or a process that destroys their beautiful print production design. Free tools deliver poor results fast, that take forever to touch up before you can publish and  Premium PDF to HTML conversion services are simply expensive. There is a better way:
Contact MagLoft today to learn how we are helping publishers with their PDF to HTML conversion requirements.
Welcome to the MagLoft Family!
This month, we welcomed Scuba Diver to the MagLoft family with their new Universal App!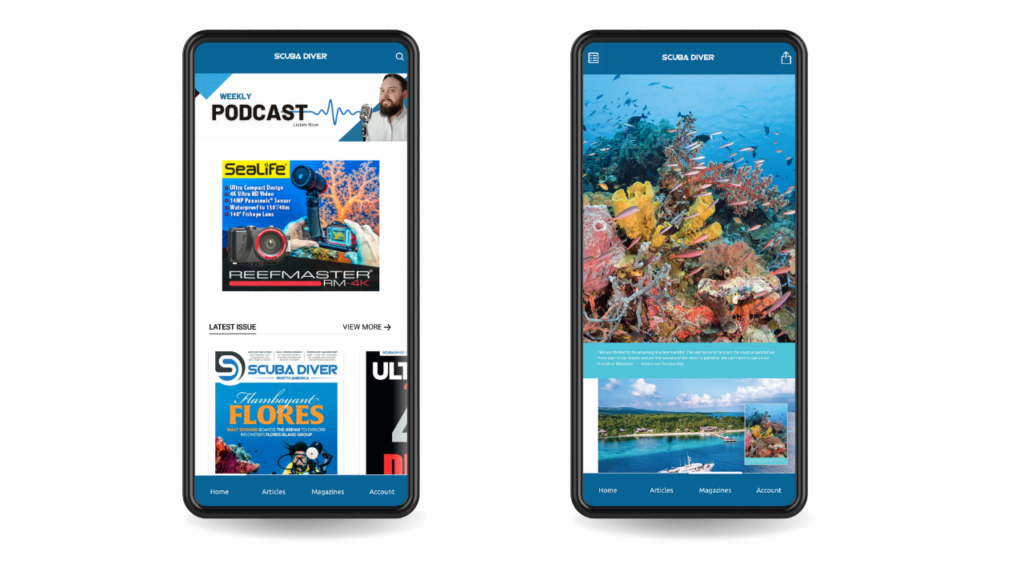 Scuba Diver Magazine is an independent publisher of scuba diving magazines for all-major English speaking countries. An authentic divers magazine curated by experts in connecting brands with niche audiences, Scuba Divers covers news, kit reviews, and photography.
Check out their Universal App →
Calling All Universal App Growth Customers!
As a Universal App Growth client you don't want to miss out on the valuable insights available to you through regular account management calls. Here is why Growth Clients love these calls, they get: 
Personalized 1:1 support on getting set up correctly
Regular performance update on your publication
Tours of our latest updates and features
Fast answers to your burning questions
Unstuck by us when you need it
Interested to learn more about the Growth Plan? Click here to learn more. 
Level-up your Digital Publication

Check out our articles on Medium & the latest articles published on our blog, where our team shares insightful information, explanations, tips, & tricks to help your digital publishing business succeed.
Convert your PDF to HTML using FlexPDF

Did you know that you can convert your PDF to HTML for free? It's increasingly common for people to access content on their mobile devices, which vary in screen size and resolution.  This has created a challenge for the content shared in PDF format and accessed on mobiles.

Learn more →
Top 10 Reading Benefits Your Audience Gets From Your Magazine

There are many reading benefits available for magazine subscribers. When it comes to the best magazine layout style, it's really a matter of figuring out how to best serve your readers, though the no-margin style is an effective way to do so.
Importance Of A Good Reading Experience

Great content alone can't make up for a poor reading experience. Nowadays, it's easier than ever to create a digital publication. Making sure that you provide a good reading experience is essential to keep your readers.

Learn more →
That's it! You can check out our new and upcoming features for the Universal App on our Updates Page
If you have feedback or suggestions to make the Universal App even better for digital publishers, submit them to MagLoft's Feature Request Board!
Cheers,
The MagLoft Team.