This month's TL;DR
Upload your back issue to Universal App through FlexPDF!
Allow your readers to download your PDF content.
Integrate third-party payment solutions via Zapier.
Words from the Founders

November has been an incredibly busy and meaningful month for us at MagLoft. Besides launching improvements to our PDF capabilities and payment options, we've been working on our business as a whole, our strategy, our purpose, our vision, mission and culture, and will continue this journey during December and the months ahead. Ultimately, we believe that publishing great content should not be a complex problem, but instead simple and clear to everyone using MagLoft, and we set out achieve this goal by improving our processes, communication, products and services.
New Features & Updates

Three new and exciting features are now live on Universal App! Simplify the way you upload back issues to your Universal App, using MagLoft's free PDF to HTML conversion tool, FlexPDF.
Upload PDF-Only Issue via FlexPDF
One account for both FlexPDF and Universal App. Upload your back issue to Universal App with no extra cost, and allow your readers to read them in the PDF-only mode in Universal App.
Add an opt-in form or various unlock options like you usually do.
Watch the video below to learn how you can do it.
Allow PDF Download for your readers.
Now you can allow your readers to download the PDF version of your content so that they can read it offline too! This feature will be available for issues uploaded directly from the Universal App Admin, and also via FlexPDF upload.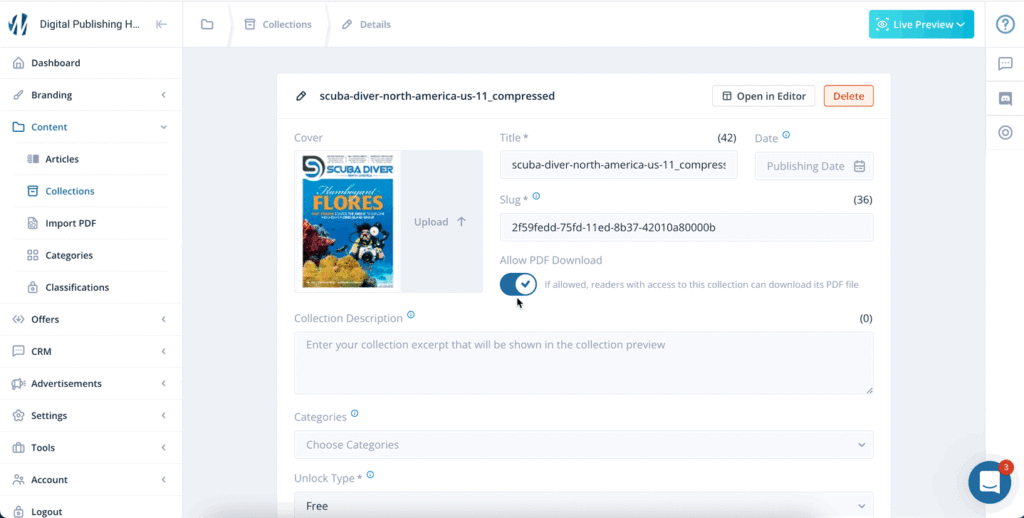 Integrate External Payment Providers Into Universal App
Connect your Universal App with other payment providers of your choice. No more limitations to only using Stripe!
This feature supports Zapier integrations and can be used with multisubscriptions scenario.
Here are the step-by-step guides to set it up on our Help Article or Video Tutorial
Level-up your Digital Publication

Check out our account on Medium & the latest articles published on our blog, where our team shares in-depth, insightful information, explanations, tips, & tricks to help your publishing business succeed.
Digital Publishing Solutions Powered by Progressive Web App (PWA)

Universal App is an all-in-one digital publishing powered by Progressive Web App technology. A speed-based technology that is installable on any device and provides offline access. Learn more about what PWA can do for your business.
Importance Of A Good Reading Experience

Great content alone can't make up for a poor reading experience. Nowadays, it's easier than ever to create a digital publication. Making sure that you provide a good reading experience is essential to keep your readers.
How to Perform Niche Research to Find a Magazine Idea

There are countless reasons and benefits to starting an independent magazine. As of 2022, the key to creating and growing your magazine is stumbling upon the right opportunity. To do so, you need a niche and learn how to carry out niche research. But, how to start?

Learn more →
If you have feedback or suggestions to make the Universal App even better for digital publishers, submit them to MagLoft's Feature Request Board!
Cheers,
The MagLoft Team.