Email marketing is a crucial part of successfully marketing your digital magazine. When planning a marketing strategy, it's useful to remember that all your marketing efforts aim to achieve one of the two following objectives:
Increase Traffic

Increase conversions
With blogging, social media marketing, and all other forms of content marketing – videos, podcasts, whitepapers, case studies), you can increase traffic to your website, or a particular landing page. Increasingly social media platforms are allowing you to sell directly too.
Why is email marketing important?
Perhaps the most important step from taking raw traffic and converting them into paid customers is to get their contact information, specifically email ID. A person could've reached your website through multiple ways – searching for something they were looking for, clicking on a social media post, etc. However, once they are on your website, it's vital to get their contact information so that you can get back in touch with them.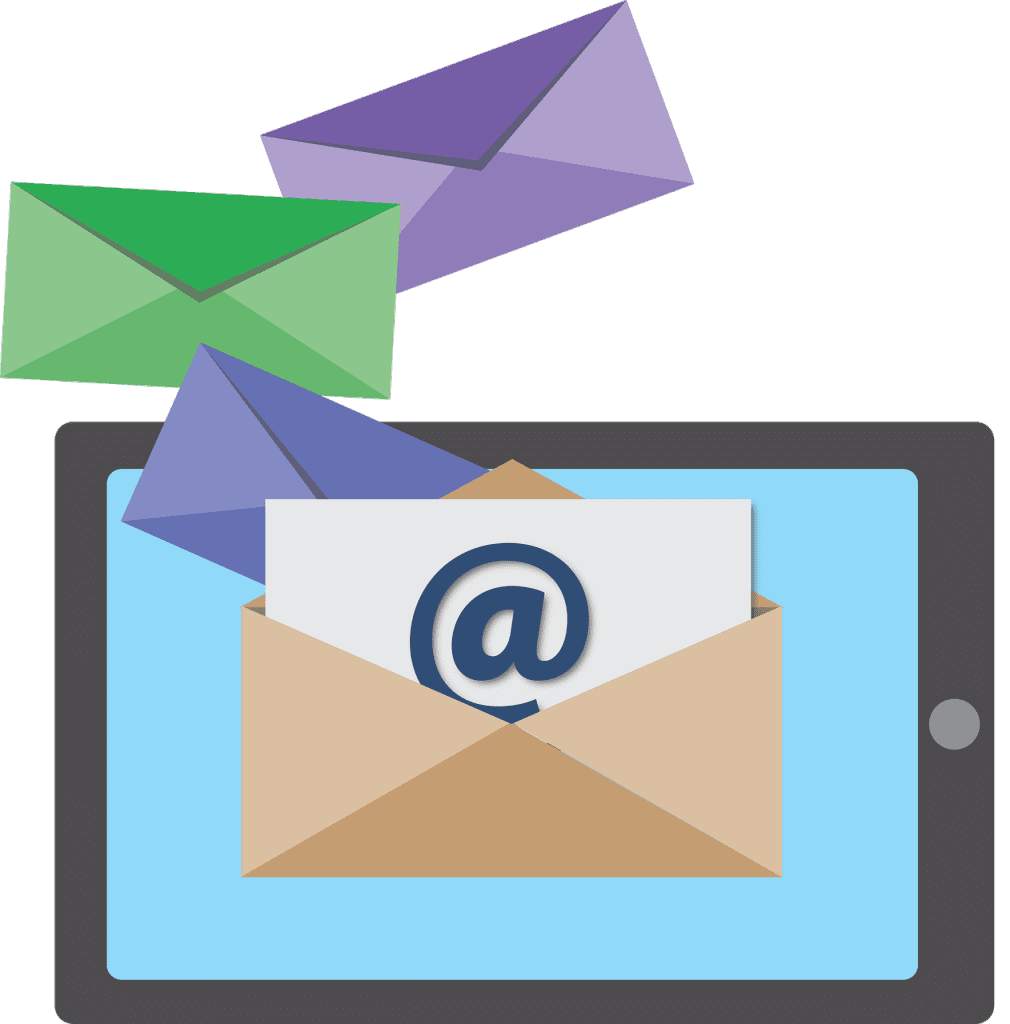 This is often referred to as list building. Regardless of the nature of your business, the importance of an email list for an online business cannot be overstated. A list of people who've willingly subscribed to get updates from you represent a group of people for whom your expertise is valuable.
In other words, it's the difference between unqualified leads (random traffic that may or may not be interested in buying from you), and qualified leads (people who are at the very least interested in what you have to offer).
How can you start capturing emails?
The first step to building an email list is to create a form where readers can sign up. This is also known as the opt-in form, as people are opting in to receive emails from you. It's very easy to set up an opt-in form.
Email marketing services like MailChimp will let you add forms to your website in a few clicks. If you have a WordPress website, you can also add a plugin. Optin Monster is one of the most popular choices, but there are plenty of other options too.

Kinds of forms
You have to make sure that your form is not distracting. If done intelligently, it is part of the customer's experience.
Side scroll
The simplest and most common form is on that's on one side of your content. It's often useful to let it scroll down with the reader so that they can reach it easily.
Full Spread
This is typically the first full-screen your user sees before scrolling down to the blog article or webpage. Offering something particularly relevant to your target audience can make this an irresistible opt-in for your readers.
Exit Popup
While some people consider exit popups spammy, they are one of the most effective ways to get your audience's email. Essentially, as soon as the software detects an intention to leave (user moving their cursor to close the window), a popup shows up asking for the user's email address.
If you can find something catchy to grab their attention the moment before they're about to leave, users are especially likely to share their email address.

Lead Magnets
Did you notice a recurring theme when we were discussing all the different forms? All forms have this one thing in common — you have to offer something of value upfront to your visitor.
If you just have a dry notification saying "subscribe to our blog for updates", chances are it won't catch the attention of your visitor. Customers are bombarded with thousands of email newsletters for all sorts of products. To make them sign up for one more newsletter, you have to prove to them that you have real value to offer them.
How can you create this lead magnet? Invest time in building something original and in-depth, like data driven insights into your business niche. If you have a 100 page information packed ebook, it's a lot harder for your visitor to look away.
Drip Campaigns For Customer Onboarding
What are drip campaigns? They are one of the simplest and most effective forms of email marketing automation. Remember how you get a welcome email as soon as you sign up for a newsletter? It could be a personal note from the business owner, or the free offer you were promised.
When you follow these up with a regular sequence of emails, it is known as a drip campaign. Every new subscriber is sent the same set of 5-10 emails over a period of days or weeks. Without any extra effort on your part, every new subscriber to your list is automatically engaged.
Drip campaigns are another great place to offer free value to your readers upfront. By giving away something you've worked hard on, people recognize your credibility. After nurturing a genuine relationship, it's much less spammy to send a sales page to your subscribers. By now they already know the quality of your work, and are much likelier to pay money to buy something from you.
Pro tip — invite your users to reply to your drip emails. Even though they're automated emails, you can get feedback from users and start a real conversation.
Choosing The Right Email Marketing Platform
With any marketing tool, there are way too many options to choose from. Worse still, different people swear by different tools. Among the things to consider while choosing a platform are pricing, features, reviews of existing users (do they have good customer support?), etc.
Examples of email marketing tools include MailChimp, GetResponse, Constant Contact, AWeber, Intercom, Infusionsoft and many more. Some platforms, like ConvertKit are designed specifically for bloggers and other business owners whose main product is information.
Conclusion
Email marketing is one of the most important steps of your digital marketing strategy. Keeping your audience engaged through regular updates, making sure every new blog post has a constant source of traffic, and eventually selling products — these are just some of the ways you can use your email marketing list.
As publishers, you already have a ton of content, so it's especially easy for you to implement email marketing for your digital magazines.