MagLoft Express Delivery: Agile Digital Publishing Solutions Tailored For You
Transforming Your Digital Publishing Experience with Our Proven Four-Phase Approach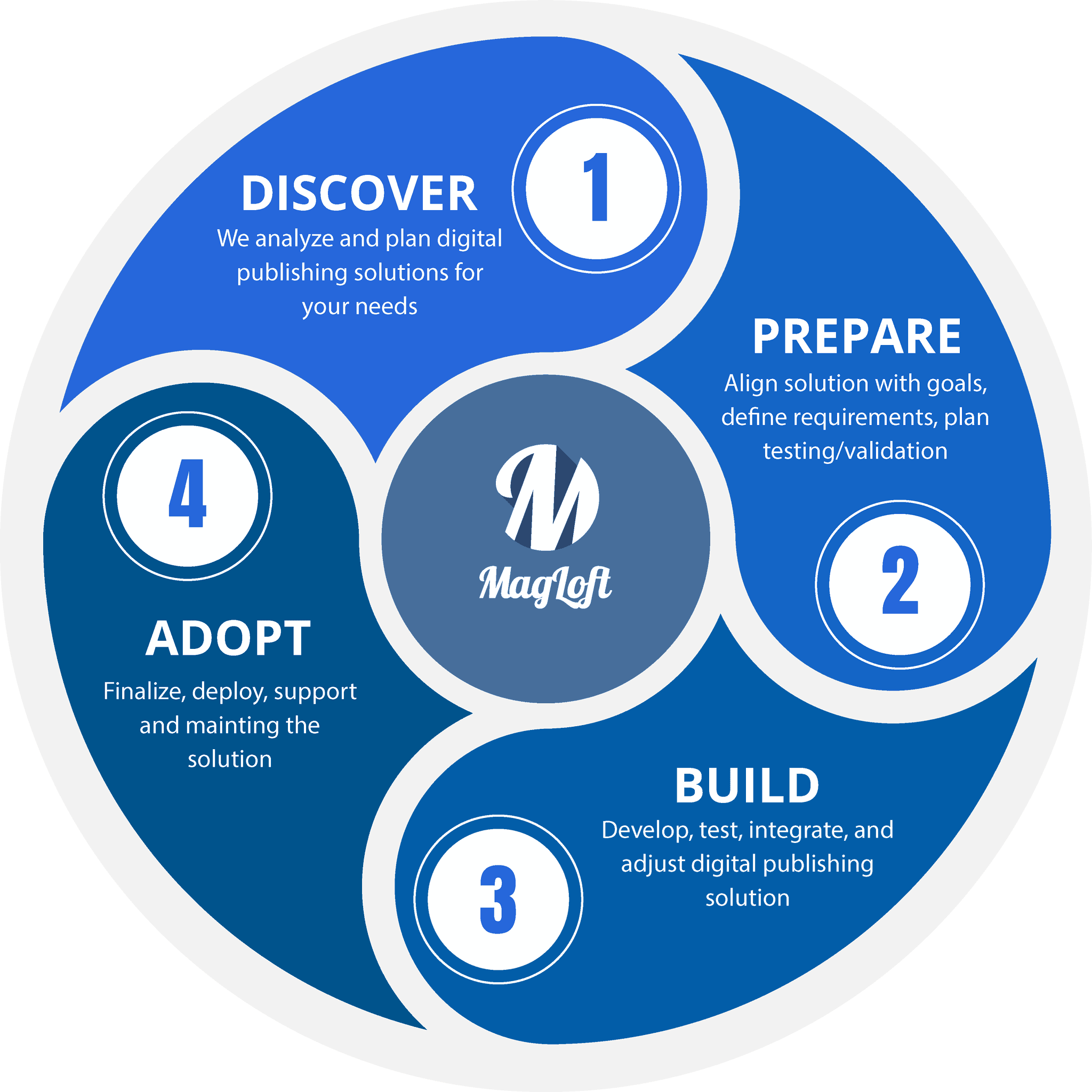 Welcome to MagLoft Express Delivery (MED)
We believe in creating digital publishing solutions that are truly solving your unique challenges. Our methodology centers around collaboration, continuous improvement, and customer-centric design. Here, we guide you through every step, making the process as seamless as possible.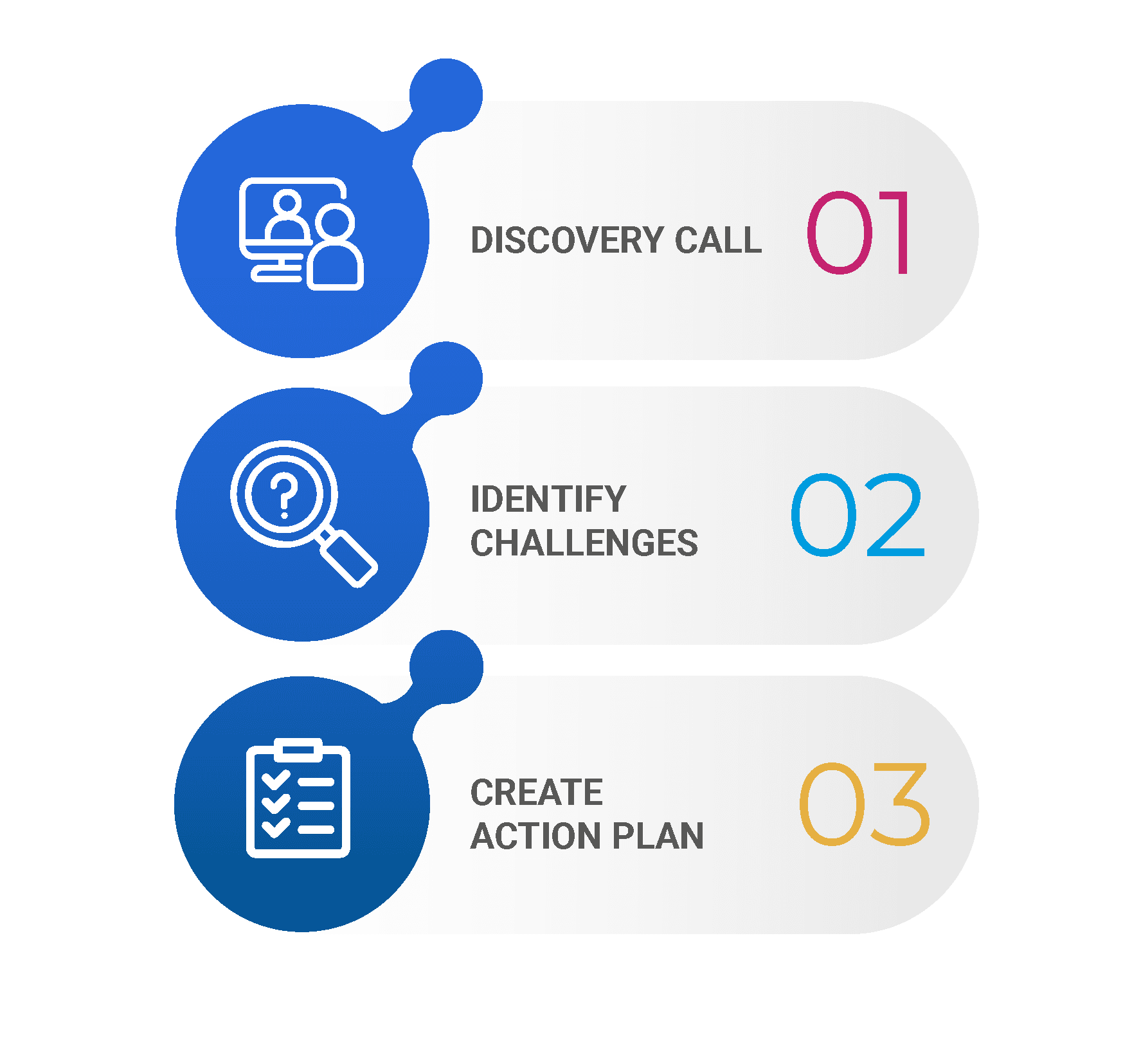 Discover Phase
The journey with MagLoft begins with the Discover Phase, where we get to the core of your unique business challenges. It begins with an insightful Discovery call, where we identify your business issues and aspirations, followed by a comprehensive and interactive Discovery Workshop. During this workshop, we dive deep into your specific challenges and goals and tailor our signature MagLoft solutions to your specific needs and desired outcomes.
Subsequent to the workshop, we deliver a detailed digital transformation strategy, custom-built to cater to your business. Regardless of your decision to proceed with us, this strategy document is yours to keep – a testament to our commitment to add value to every interaction.
What to expect in this phase:
An insightful discovery call with one of our digital publishing experts

A comprehensive, interactive Discovery Workshop

Root cause analysis of your main business challenges

Detailed discussion on your measurable desired outcomes

Insights into MagLoft's bespoke solutions

A tailored digital transformation plan and strategy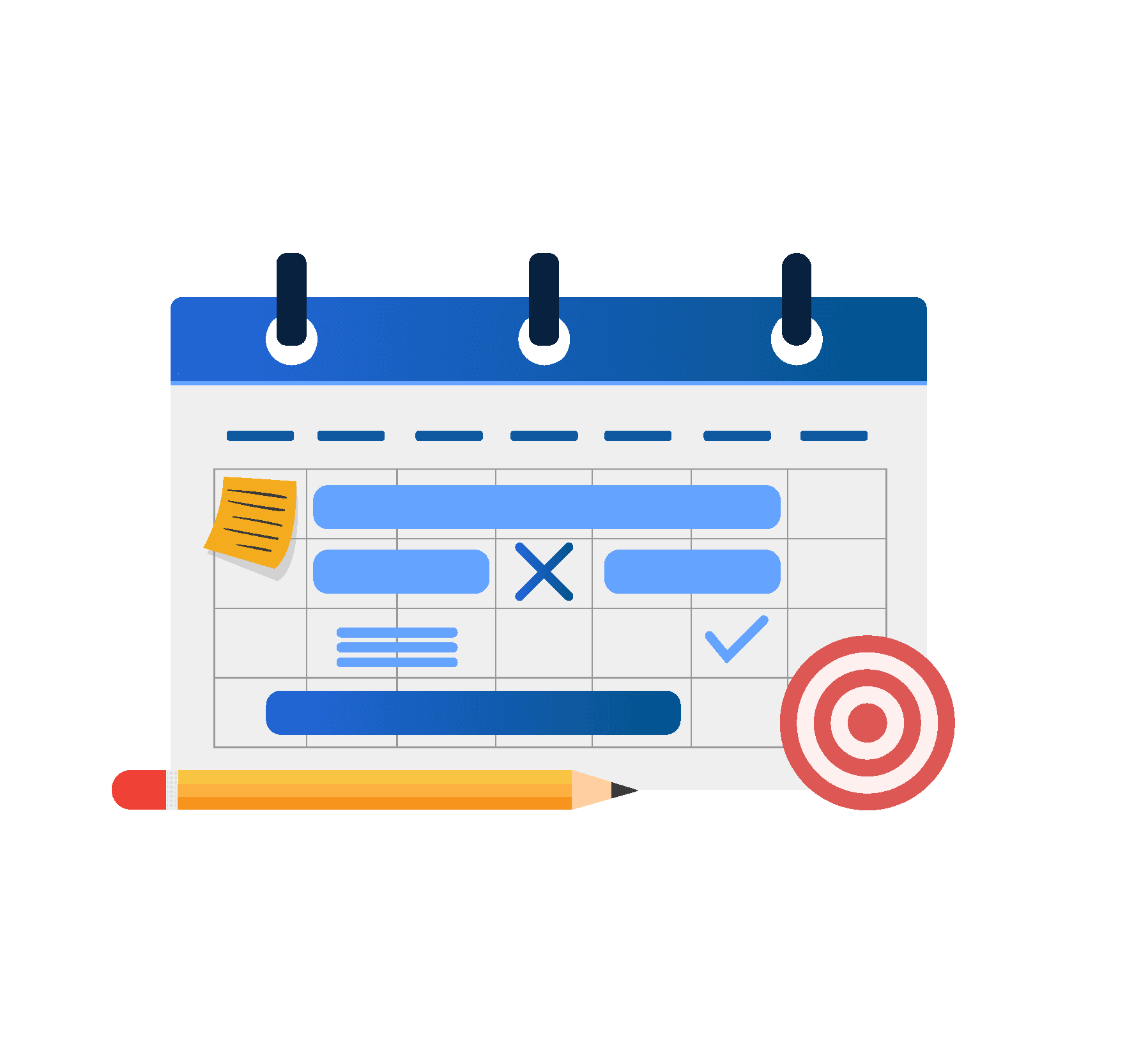 Prepare Phase
Deepening the understanding of your needs and challenges, we pave the way for your project's success in the Prepare Phase. The process is comprehensive, ensuring all the tools and environments are primed and ready to use our robust MagLoft Tech Stack. This phase doesn't just focus on the technical elements; it sets up effective communication strategies for the upcoming Build and Adopt phases.
What to expect in this phase:
Clear communication plan

Project execution plan setup on Jira, a powerful, agile project management tool

Sprint Planning & Resource Allocation

Defined testing strategy & release management process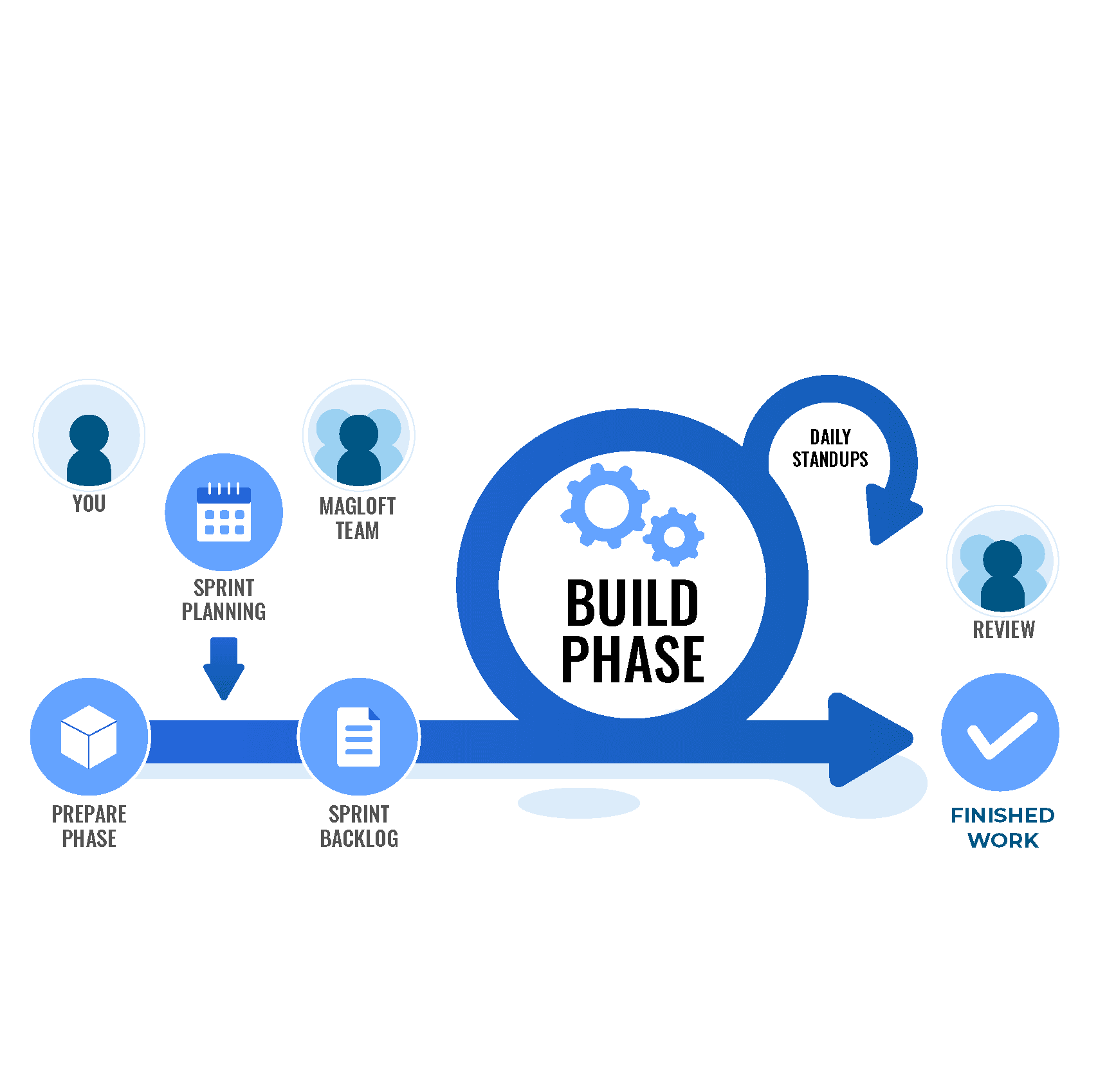 Build Phase
Build Phase is where your vision is transformed into tangible outcomes. Your prioritized goals serve as our beacon, guiding us as we design, construct, and test your solution. Powered by Agile methodology, ensuring potential obstacles are identified and resolved quickly.
What to expect in this phase:
Regular sprint planning and daily stand-ups based on the Agile Scrum framework

Iterative Development and Testing

Client Review and Feedback Loops: You're not just a client; you're a part of our team. Regular review sessions and feedback loops ensure your input is captured and actioned. This collaborative approach ensures the end product aligns perfectly with your desired outcomes.
Adopt Phase
Our commitment doesn't end with the creation of your solution; we ensure a smooth transition where you and your stakeholders adopt the new application seamlessly. This phase includes end-user training, comprehensive documentation, and vigilant post-deployment monitoring. At MagLoft, we are your constant companions, ensuring your solution operates as envisioned while gearing up for future enhancements that drive your long-term business objectives.
What to expect in this phase:
End-user training, user documentation, and support materials

Post-deployment monitoring and support

Proposed next steps for continuous improvement based on feedback collection and prioritization
 With MagLoft, adopting your new solution is not just about transitioning. It's about embracing a better way to achieve your goals. It's about readiness for continuous growth.
We actively gather feedback, prioritize it, and leverage it to continually refine and enhance your application for the next 90-day MagLoft Express Delivery cycle iteration. This continuous improvement ensures your solution remains relevant and effective in achieving your desired outcomes.
Testimonials
At MagLoft, we're more than just a service provider. We're your partner in digital publishing, committed to delivering solutions that drive your business forward. But don't just take our word for it - listen to our satisfied clients!
Join our successful clients and start your discovery process today!
Contact us if you want to learn more about how we can work with you to ensure you reach your desired outcomes for your digital publishing projects.