MagLoft's Basic PDF to HTML Content Conversion
Seamlessly convert your PDF to a responsive HTML, that is adaptable to any screen size, for only $1 per PDF page.
Say goodbye to poor results from free PDF to HTML Conversion tools, and say hello to responsive and accurate HTML results from MagLoft's Express PDF to HTML Content conversion service.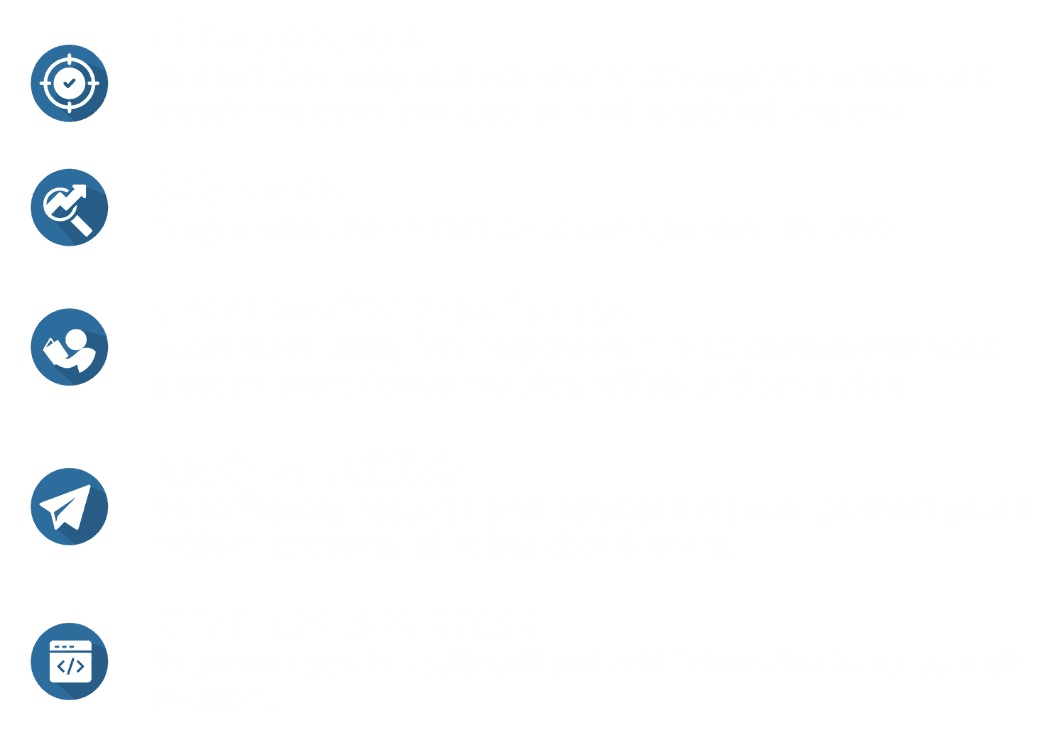 Reviews
Curious about how satisfied our clients are with PDF to HTML Conversion Services?
Seeing is Believing
Take a look at one of MagLoft's Basic PDF to responsive HTML sample conversion below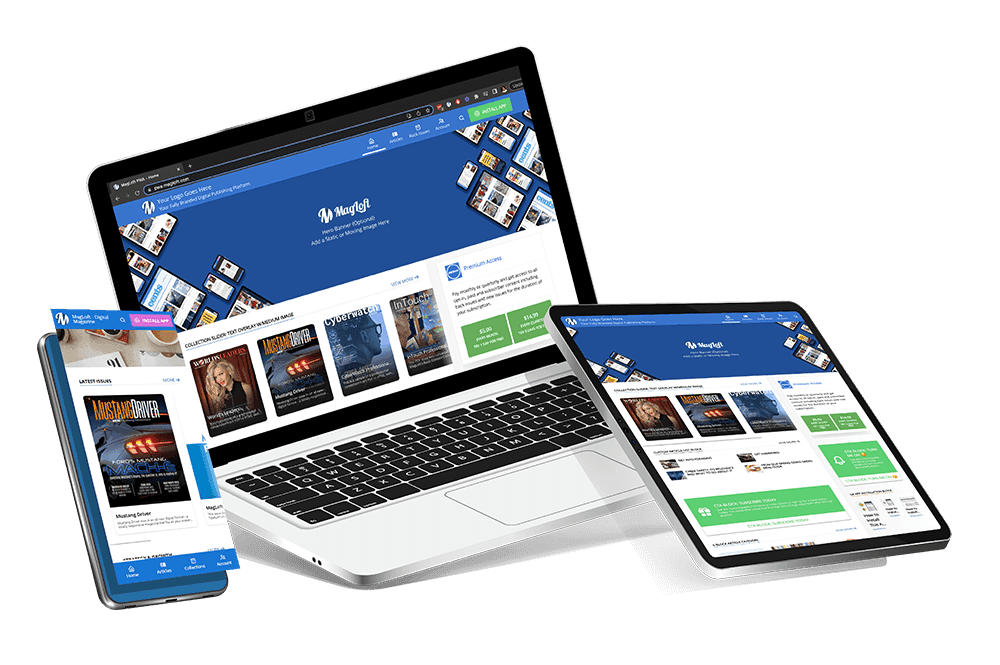 Log in to your Universal App
Upload your PDF to Universal App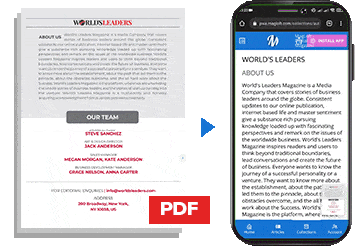 Publish your new HTML content
Publish your new HTML content, or customize your content using the MagLoft Editor. If you are new, don't worry. We have tons of help articles & videos that can guide you to ensure you a smooth experience.
Watch This 4 Minute Video
What Will You Get With MagLoft's Basic PDF to HTML Conversion Service?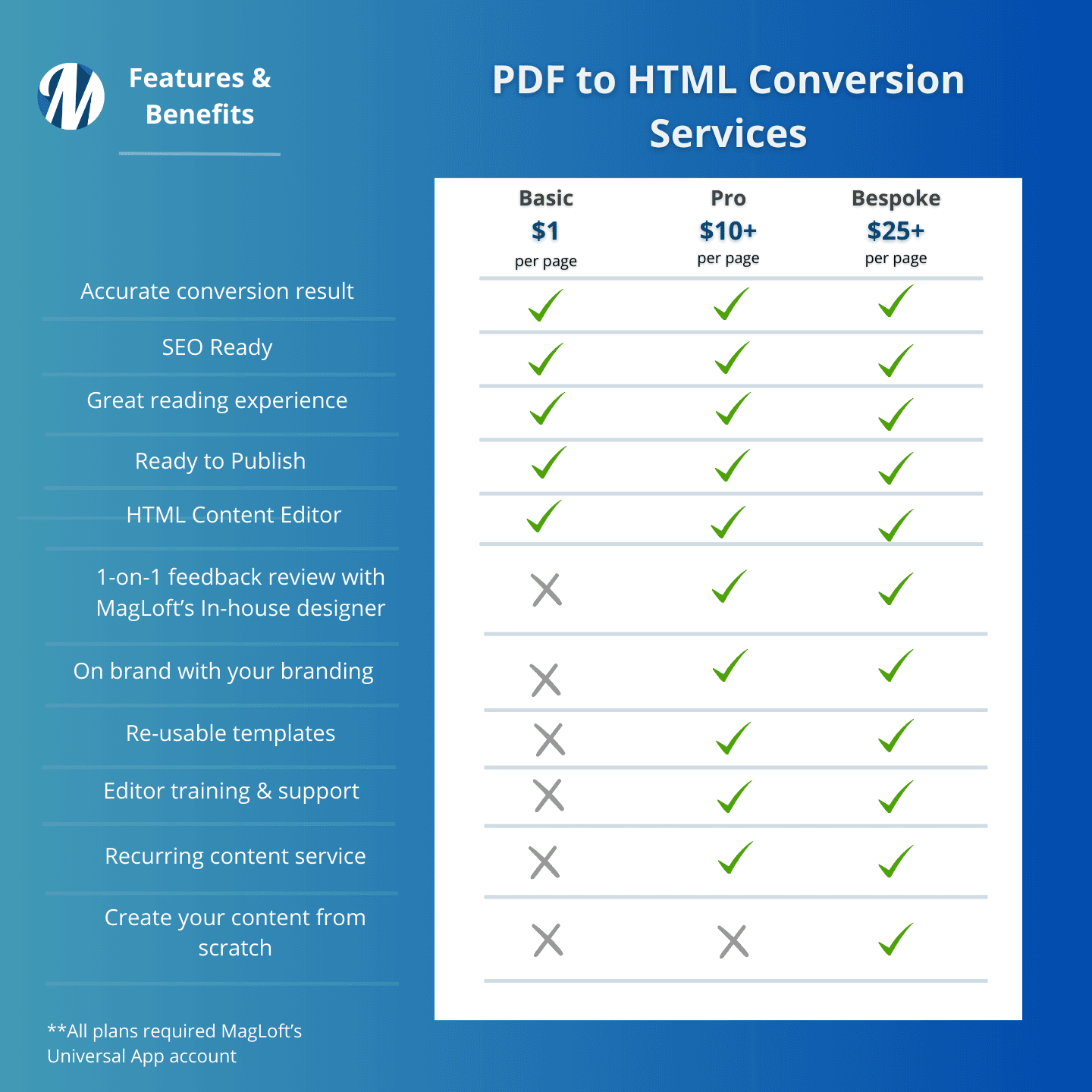 Did not find the services you are looking for?
Don't worry. MagLoft offer three different kind of PDF to HTML Content Conversion Service, that will help you seamlessly convert your PDF into a responsive HTML, suitable for all mobile devices. Click the button below to learn more
Contact us for more information
Contact us if you want to learn more about how we can work with you to ensure you reach your desired outcomes for your digital publishing projects.