Magically Convert Your PDF Files to HTML Content
Save time, increase user experience and seamlessly transform your PDF files to digital HTML content using our FlexPDF Converter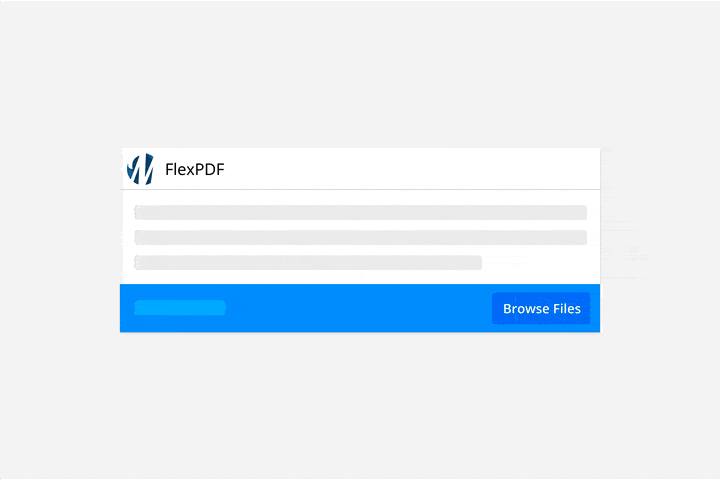 The Best Way To Convert PDF To Responsive HTML
There is no 100% automated way to successfully convert PDF files to responsive HTML. The key word here is responsive. Sure there are tools out there that will take your PDF and turn it into a HTML page, but it will certainly not be responsive. In other words, it will still look and act like a PDF on mobile if not worse.
With FlexPDF you simply click on PDF elements and they are converted to HTML elements which you can then edit in our TypeLoft editor to include column layouts, video, animations, audio and more. Our editor is a visual drag and drop RESPONSIVE content editor which allows you to produce content that looks and reads great on any device, size and orientation.
Our Features Are Tailored For You
We empower publishers to present excellent user experience.  Have a look at the features we customize for you.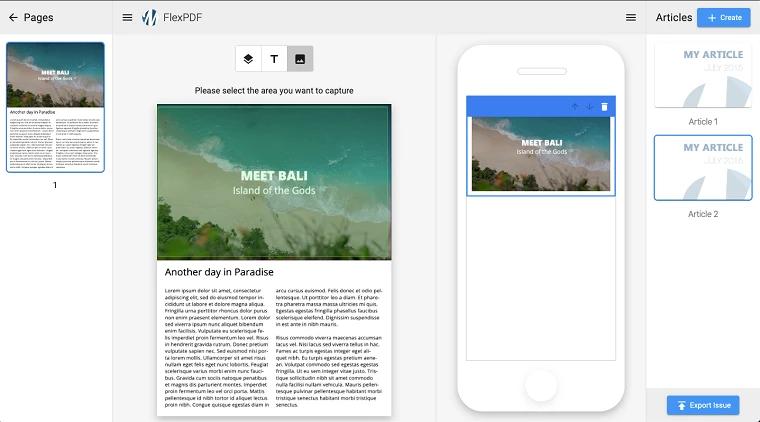 Convert your PDF content to HTML in seconds!
Creating HTML content has never been this fast. Save time by selecting only the content you want to convert from your existing PDF files. From there, quickly edit and position them in the layout you desire. No coding skills required!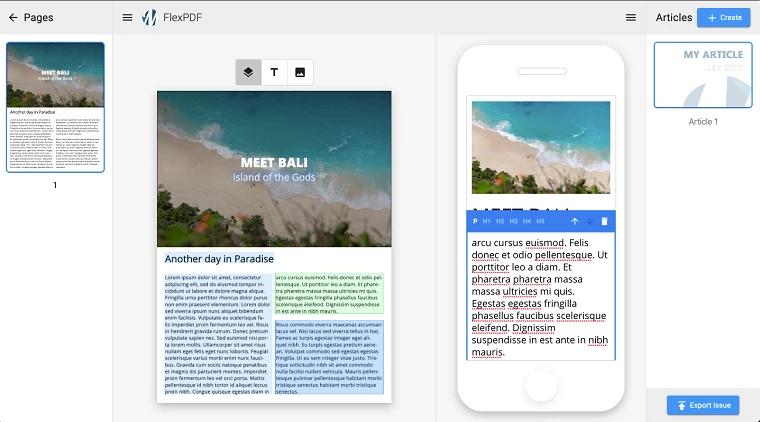 Bring Your PDF Content Alive
Want to have responsive HTML5 content but don't have the time and energy to recreate your existing PDF files? With our FlexPDF feature, all you need to do is upload your PDF issues, and our tool will do the rest!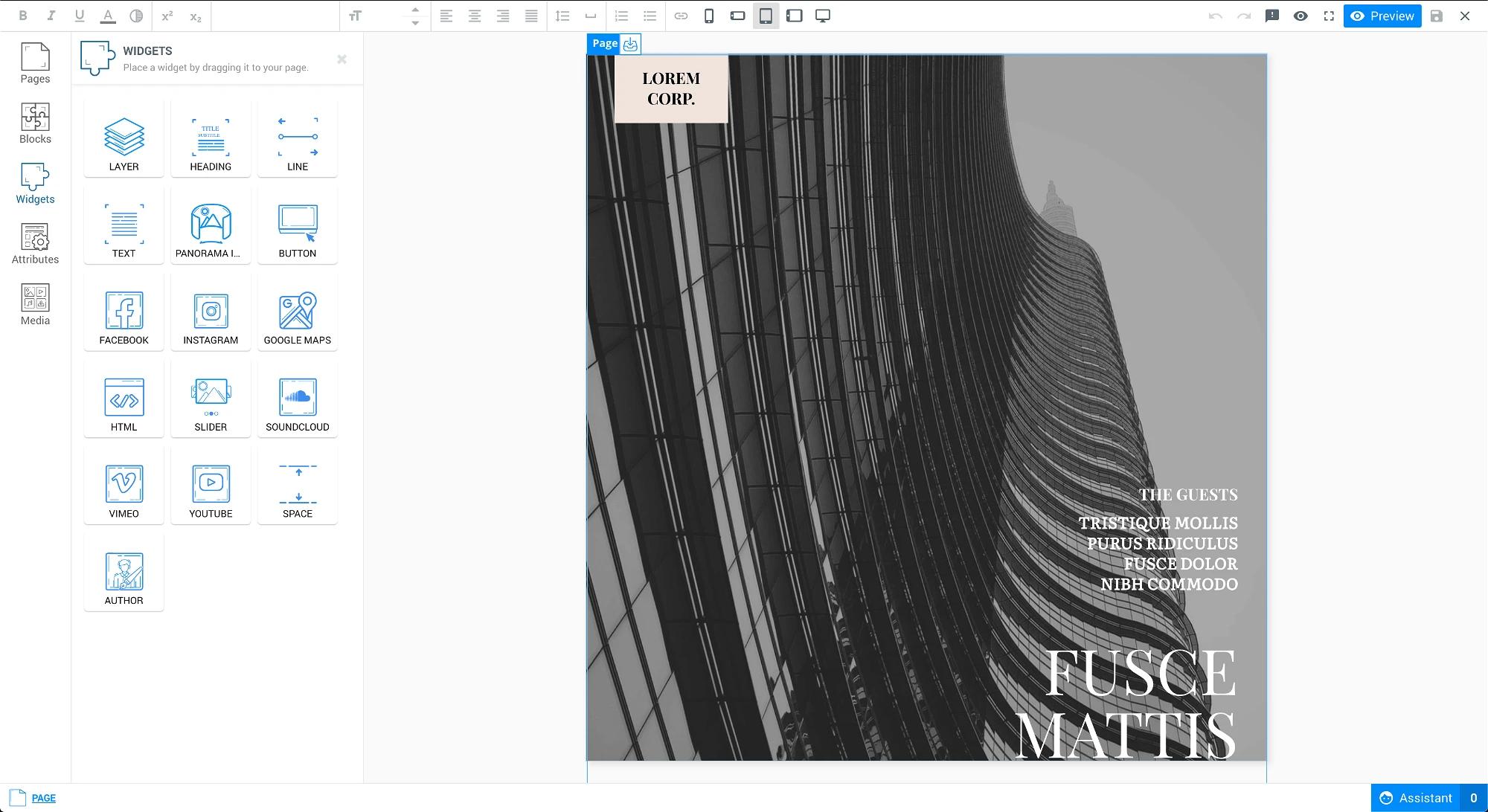 Create Fully Responsive Content That Reads Perfectly On Any Devices
It's super important that your content is easily readable on smartphones and tablets. The regular PDF magazine is unreadable on smartphones. With responsive design, your content will resize and scale automatically to fit any device size, resolution and orientation.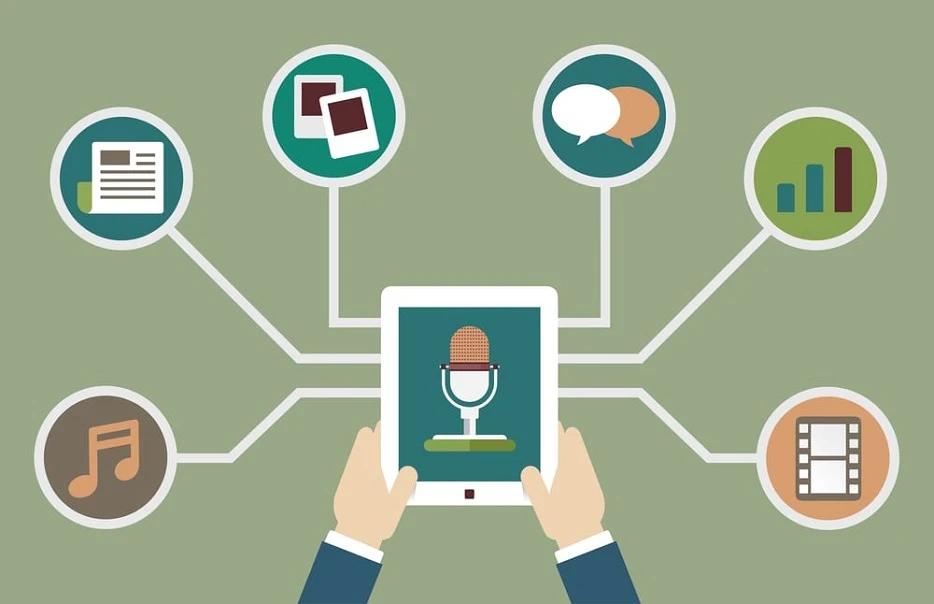 Bring Your Content Alive with Various Interactive Widgets
Static content is boring, and your readers will quickly realize that. Flipping through a PDF isn't very exciting and you need to add more fun to keep them engaged. With MagLoft there are no limits to what you can create. Anything that can be built for the web can be used in your magazines! 
Benefits Of Converting Your PDF Files To Responsive HTML Content
Excellent user experience equals with better engagement with your readers. Better engagement helps to grow your revenue. 
Guaranteed Secure Content
PDF files are easily hacked, downloaded, and re-distributed irresponsibly

HTML content are downloaded as HPUBs, which consists of separate assets which makes it hard to re-distribute

MagLoft adds an extra layer of protection by encrypting your PDF files
Ensure that your content won't get re-distributed freely without permission by switching to HTML content. While our native mobile apps and Web App is secure, if someone is determined, PDFs are very easy to download and re-uploaded. With HTML content, you can be sure that your issues are safe and won't be re-distributed irresponsibly on the internet.
Improve User Engagement And User Retention
Turn your static PDF files into a responsive HTML content that can be read in any devices

Add as much interactivity as you like to make your content alive- videos, music, slideshows, hyperlinks, and more!

Good marketing will attract new readers, but good magazine design will make them stay!
Anyone can upload PDF files online and call it a day, but why not go beyond that to set yourself apart from other magazines? Offering responsive and interactive design of your magazine not only can grab the initial attention from your readers, but it can make them come back for more. Don't underestimate the power of a good user experience.
Any Screen Size, Resolution, And Orientation!
Your issues will scale automatically to fit your user's devices, at any sizes and orientation

No more pinch-to-zoom or boring, static issue

Never worry about your issue's readability anymore
Static PDF files are hard to read on mobile, and having to pinch to zoom is bothersome. Give your readers the best experience while reading your magazine by converting them to responsive HTML content.
Save 80% Of Your Time By Converting Your PDF Files To Responsive HTML Content In An Instant
Simply upload your existing PDF files and our tools will take care of the rest

Select which elements of your PDF issues that you want in the responsive HTML content

No coding skill required
Our FlexPDF tool is the perfect solution for Print Publishers who would like to have a digital magazine that is optimized for smartphones and tablets. Print publishers now don't have to waste long hours doing manual work from scratch just because they want responsive HTML content for their digital magazine.
Ready To Increase Your User Experience?
Create an account or get in touch with us today!