Turn Your PDF Magazine Into a Digital Online Magazine For Free
How Did It Work?
Create Online Digital Magazine
Turn your PDF files into online digital magazines that work in browsers and on mobile.
Online Magazine Key Features
All the features you need to publish and create digital magazines online for free!
Ready, Set, Publish!
Publish your online digital magazine in just a few short minutes! Just upload your PDF!
Online Magazine Platform
MagLoft is a complete and powerful system for managing your online digital magazines.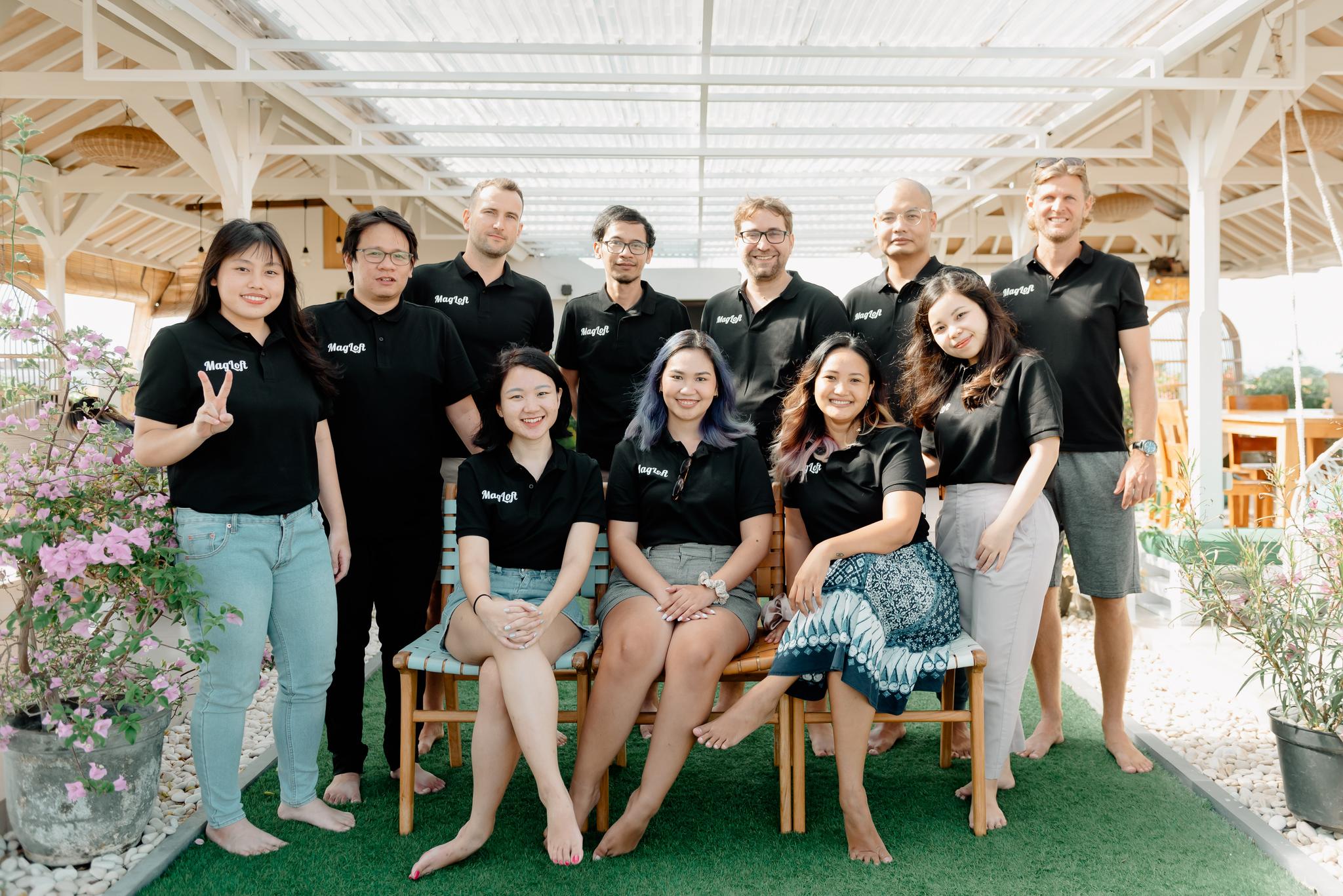 Free Sign Up For Instant Access
Create your free MagLoft account and start publishing online today. Turn your PDF into an online magazine for free with the MagLoft online magazine maker. The MagLoft team can't wait to welcome you! Register For A Free Account Today
Customize The Look And Feel Of Your Online Magazine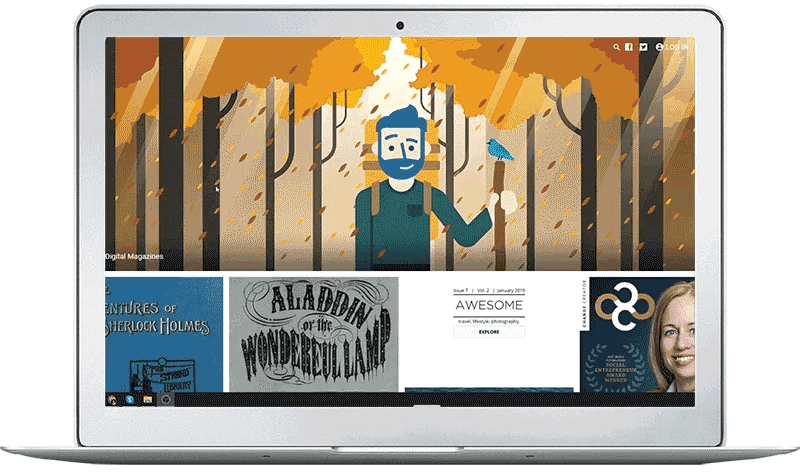 Upload your own graphics to make the online magazine your own. Click on the MagLoft online magazine image below to experience what your online magazine could look like!
Add Interactive Elements Like Video & Audio To Your Digital Magazine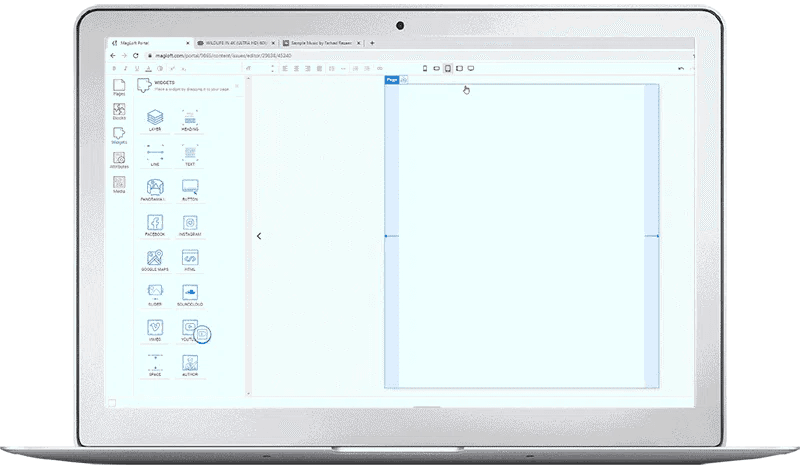 After you upload your PDF you can use our powerful editor to add interactive elements to your pages. Audio and Video will play directly on the pages so you keep your readers in your online magazine.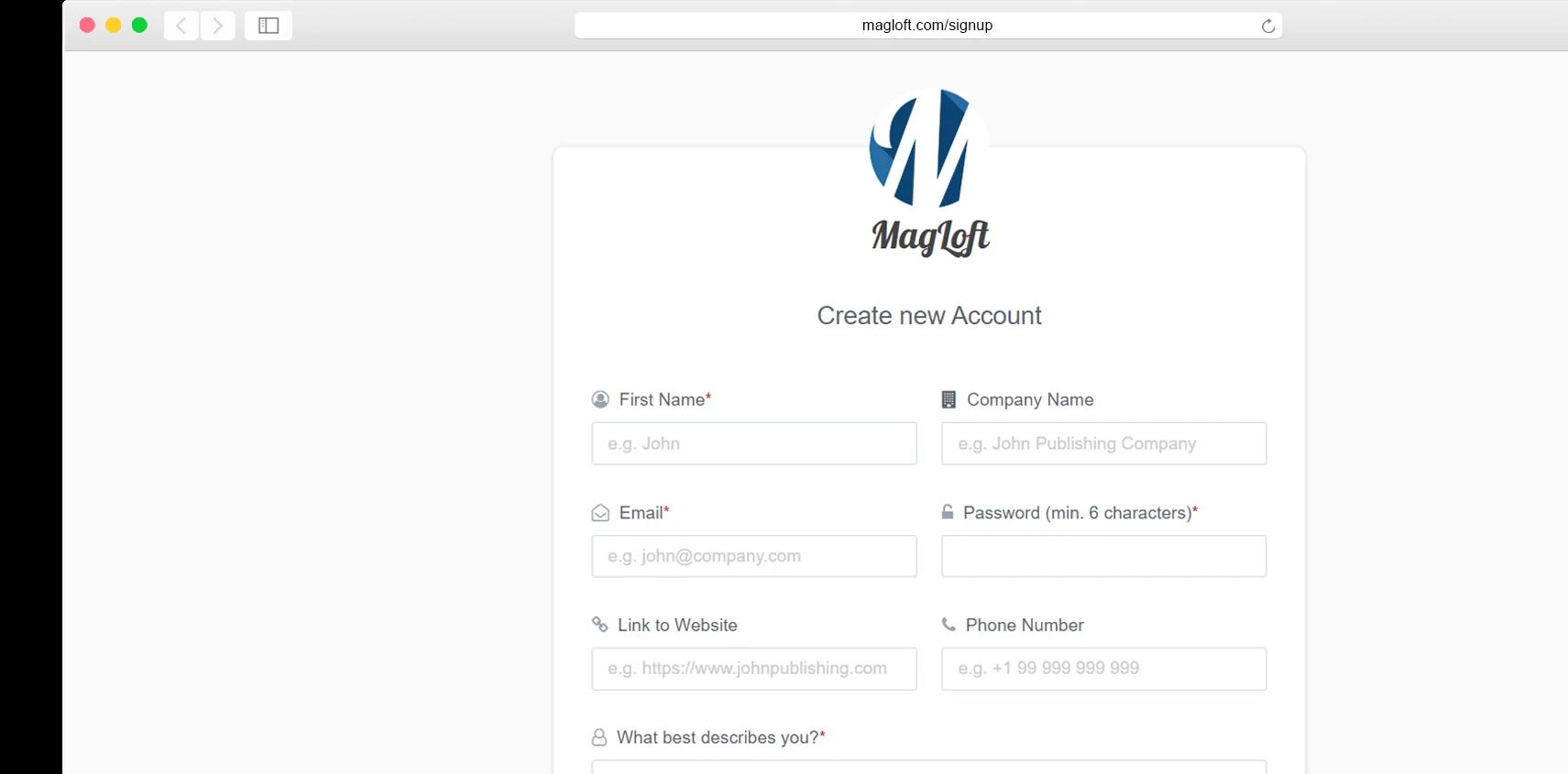 Free Online Magazine Publishing
It's completely free to get started with your online magazine. You can create as many digital magazines as you need with your free MagLoft account.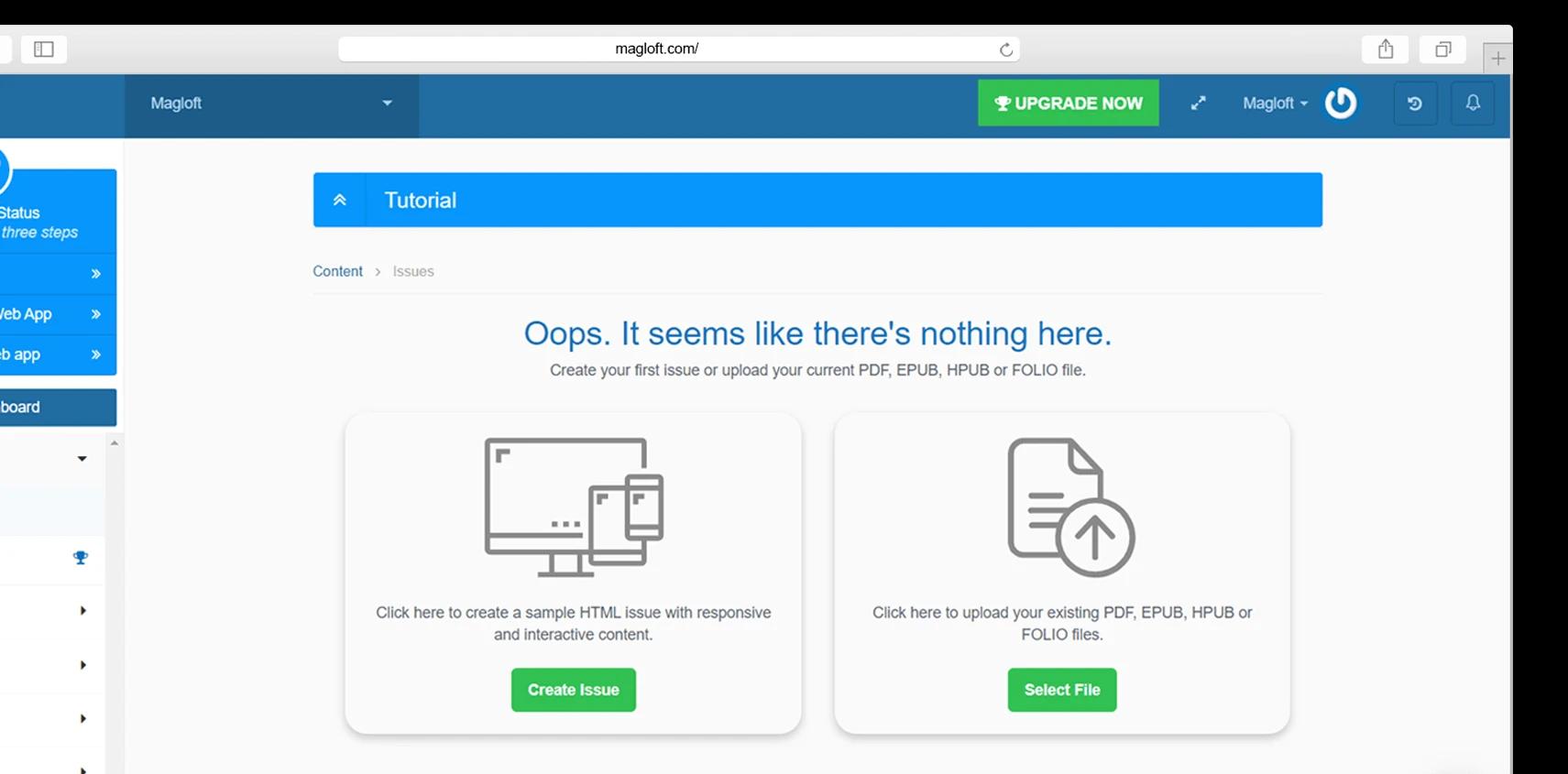 Get Published Instantly
It will only take you a few minutes to get your account setup and then you can start publishing your online magazine issues instantly.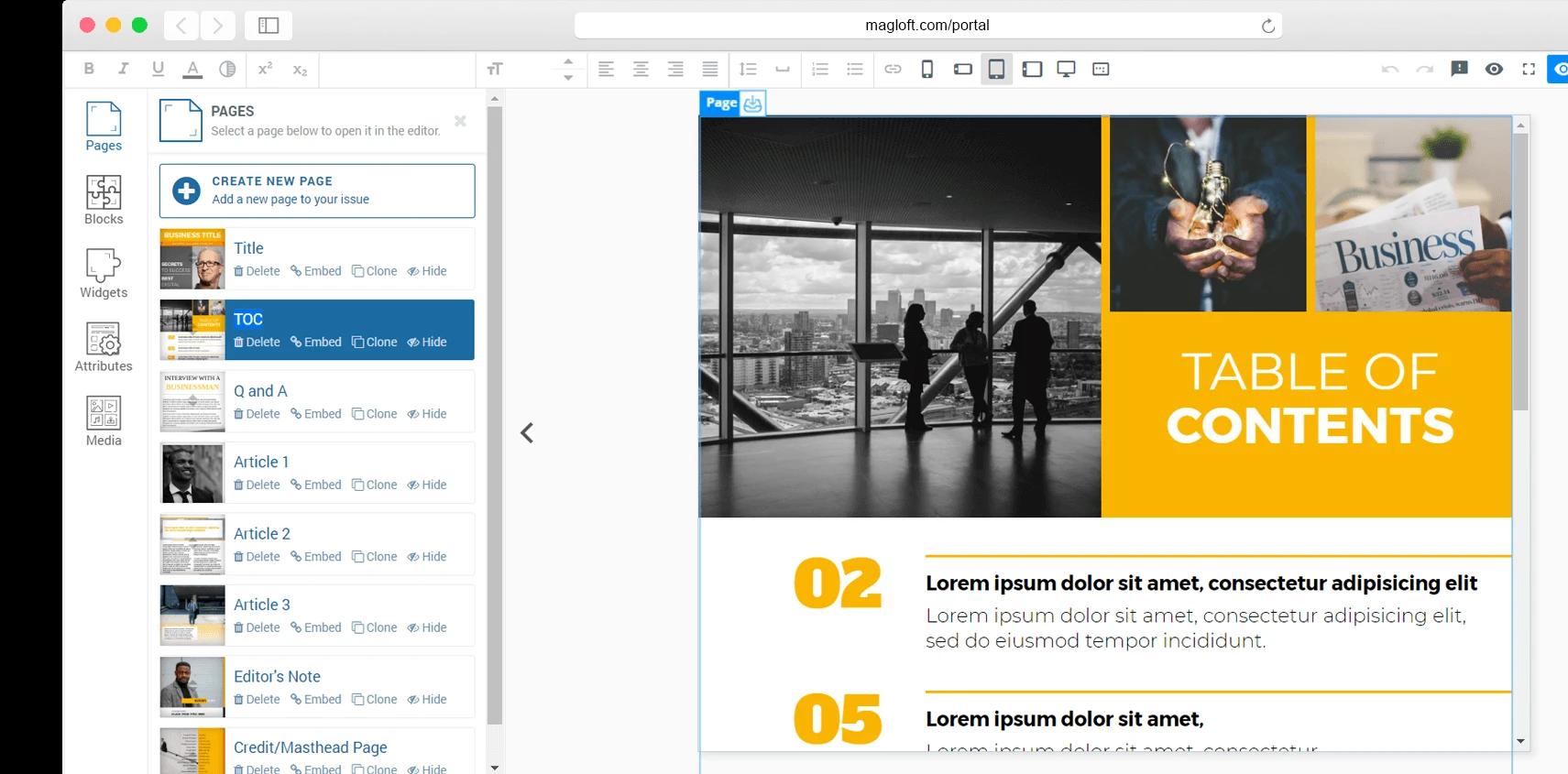 Customize Your Free Online Magazine
With your free online magazine account you can customize the icon and the header graphic to make it match your design and style.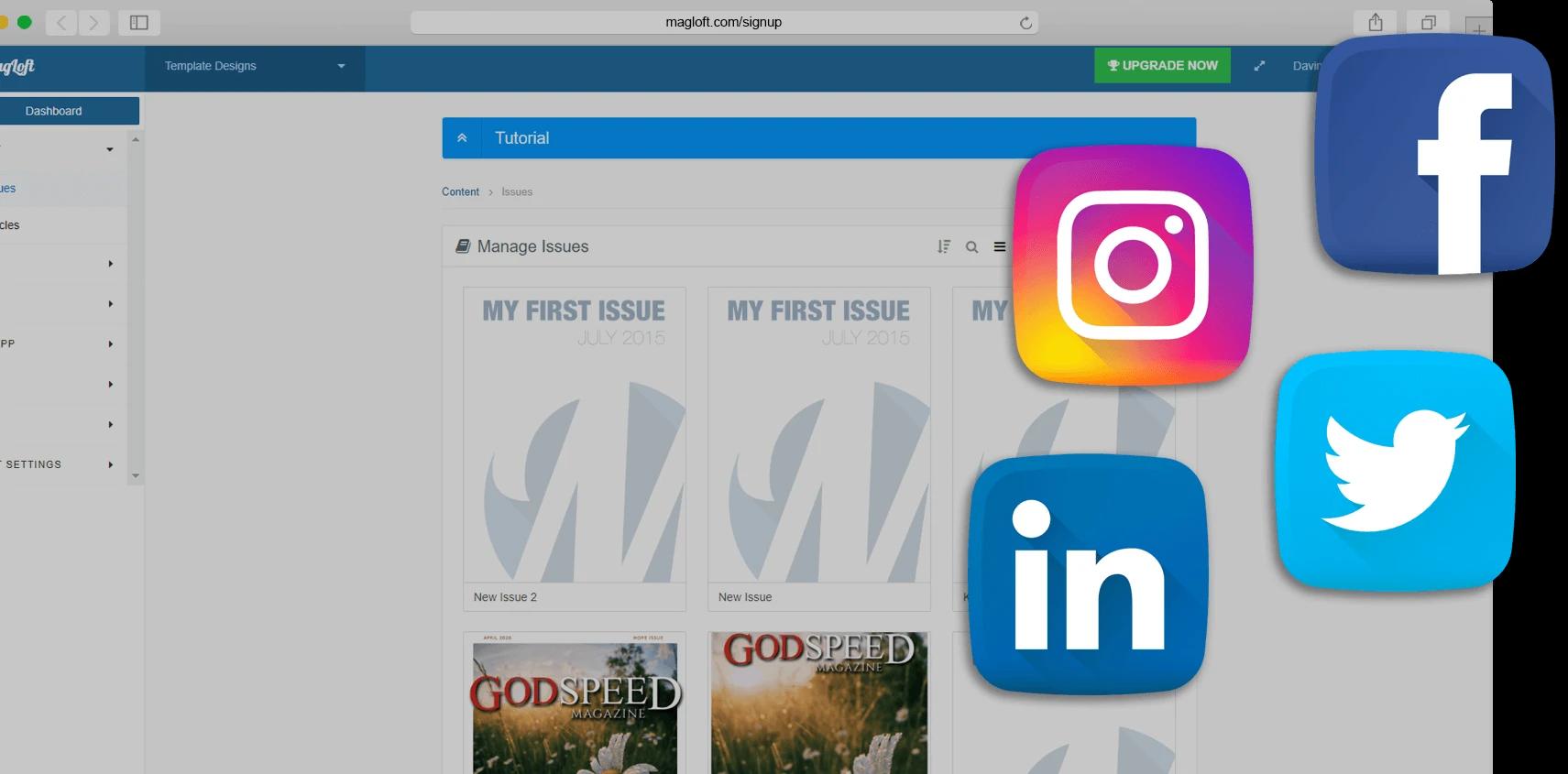 Share On Social Media
Your readers can share your online digital magazine on popular social media sites with the click of a button.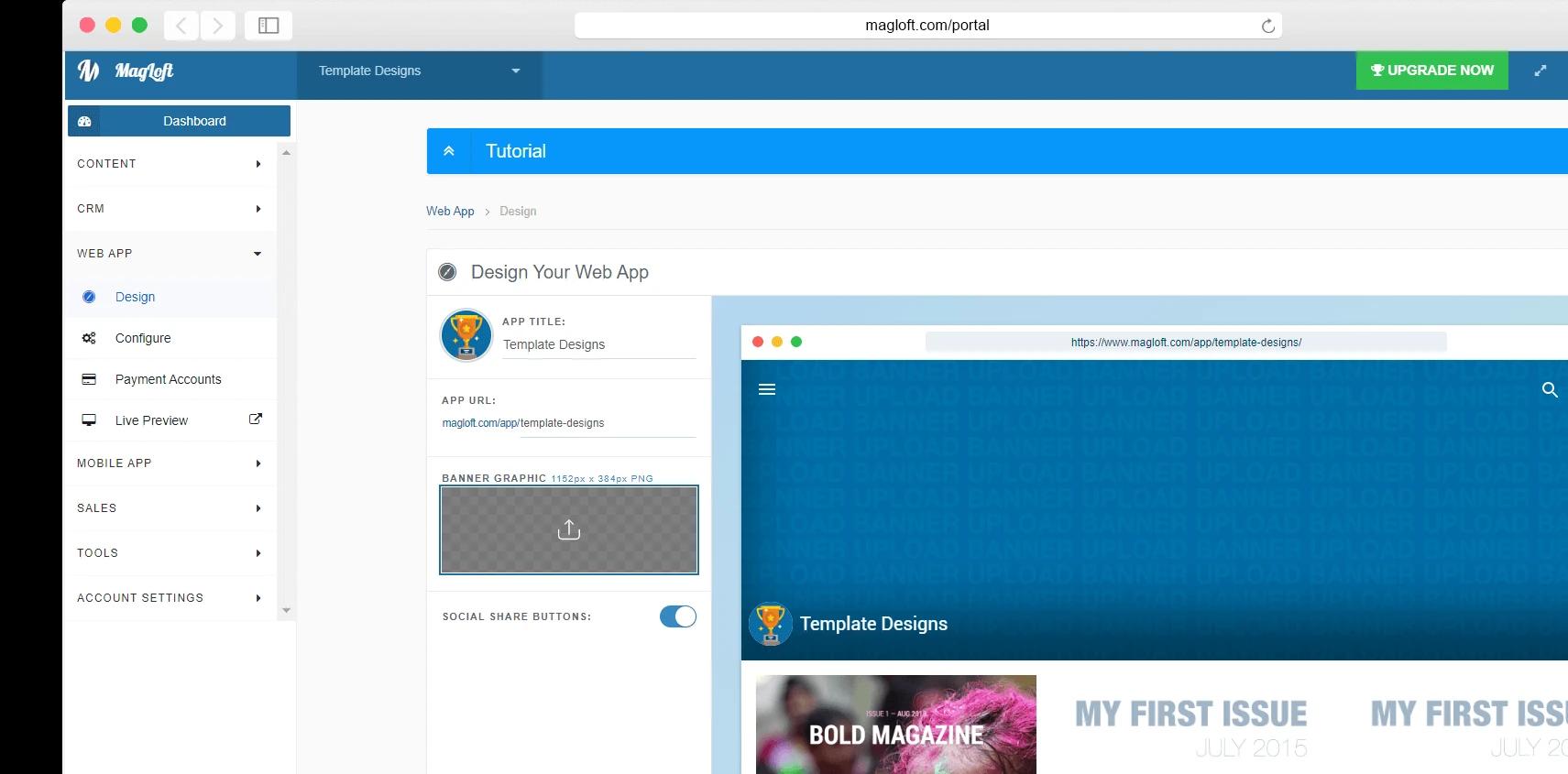 Advance Options Available
If you require more advanced features then you can upgrade your account and get reader registration/login, use your own URL, sell issues, remove MagLoft branding and more!