How We Converted Over 300 Adobe Folio Documents To HTML
When Amway Inc. first approached us they had a real challenge of getting all of their content created in Adobe converted to a format that they could use in their own apps.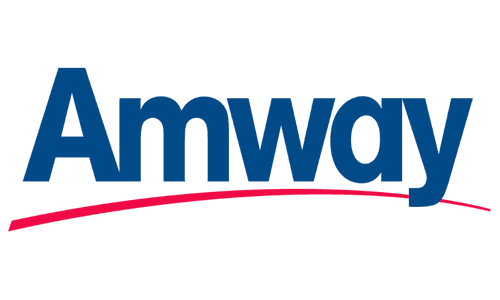 Amway had been creating amazing interactive content using the Adobe platform for years, but now it was time to move on and this is where MagLoft was able to help so they didn't lose any of their existing content.
Adobe had introduced yet another round of changes to their digital publishing solution which ultimately led us to look for another solution.
The MagLoft team was excited to take up the challenge that Amway presented. We felt very confident that our many years of experience working with responsive and interactive content would pay off in terms of a great solution for Amway. 
We started by researching available code libraries and other conversion tools online to see if there was a great fit, which could speed up the timeline of the project. All the tests we ran resulted in poor conversions and it was clear that we had to develop our own converter.
We were able to complete a proof of concept in just 2 weeks and presented it to the team at Amway.
We were incredibly impressed with how quickly the MagLoft team could get started on a solution for us. Not only did they impress with the POC delivery, but also in their availability, professionalism and flexibility. 
With a successful POC and an Amway team that felt confident MagLoft was the right partner for their solution we started on the conversion project of more than 300 Adobe documents.
Content Conversion Custom Development Project
This was not the first content conversion project the MagLoft team had worked on. In fact it's one of our most favorite types of projects as it allows us to help publishers get more value out of their existing content. MagLoft has previously helped Yahoo convert Tumblr blogs to native apps, Prudential convert from boring PDF files to interactive and responsive HTML, and Phaidon to convert structured data for city guides into pre-designed app content pages.
It was clear to us that MagLoft knew what they were talking about and more importantly they continued to demonstrate high degree of knowledge around the various formats supported by both web and mobile apps.

After a few short weeks we were able to publish an online converter of Adobe content to HTML which would allow the Amway team to work on the conversion project at their own pace. We had several QA and service checks implemented so that the MagLoft team would be notified immediately if there were conversion jobs that would fail.
It's actually a very delicate process of converting Adobe formats to HTML that retain all of the interactive modules and content that the Amway team had created over many years. We spent a few weeks tweaking the conversion process while the Amway team were uploading more Adobe formats to MagLoft.
We were able to get started much sooner that we had initially hoped for due to the flexibility of the MagLoft team and for making the content converter available for our team directly in the MagLoft publishing portal. Anytime there was a conversion glitch, the MagLoft team would revert extremely quickly with a fix.

Today MagLoft is supporting more than 80 markets from Amway Inc. with content conversion and creation, custom CRM implementations and custom analytics. We are thrilled to see the results of the Adobe content conversion process and how well the animations and interactions have been converted and work flawlessly in the Amway apps.
We are very proud to be working with an innovative and forward thinking company like Amway Inc.
MagLoft gives us the power, performance, flexibility and ease-of-use to deliver omni-channel, exciting, immersive and creative magazine feel experiences with that magic digital touch. Additionally, the MagLoft folks are a team of young digital natives who are incredibly dedicated, very knowledgeable and a complete blast to work with!

Contact us to learn how we can help your company succeed in digital publishing
Contact us today to schedule a call and learn more about how we can help your company boost traffic, readership, engagement, and revenue on a regular basis.