MagLoft's Universal App 
July Newsletter

This month's TL;DR
Try 3 New Features: Push Notifications, Opt-In forms & Classifications.
How Universal App can help publishers stand out
Level up your digital publication – Learn how MagLoft's Universal App features help you  engage and keep up with your readers!
Features of the month
MagLoft's Universal App has numerous features that can help your digital publishing business. Here are the three features we highly recommend you try:
Push Notifications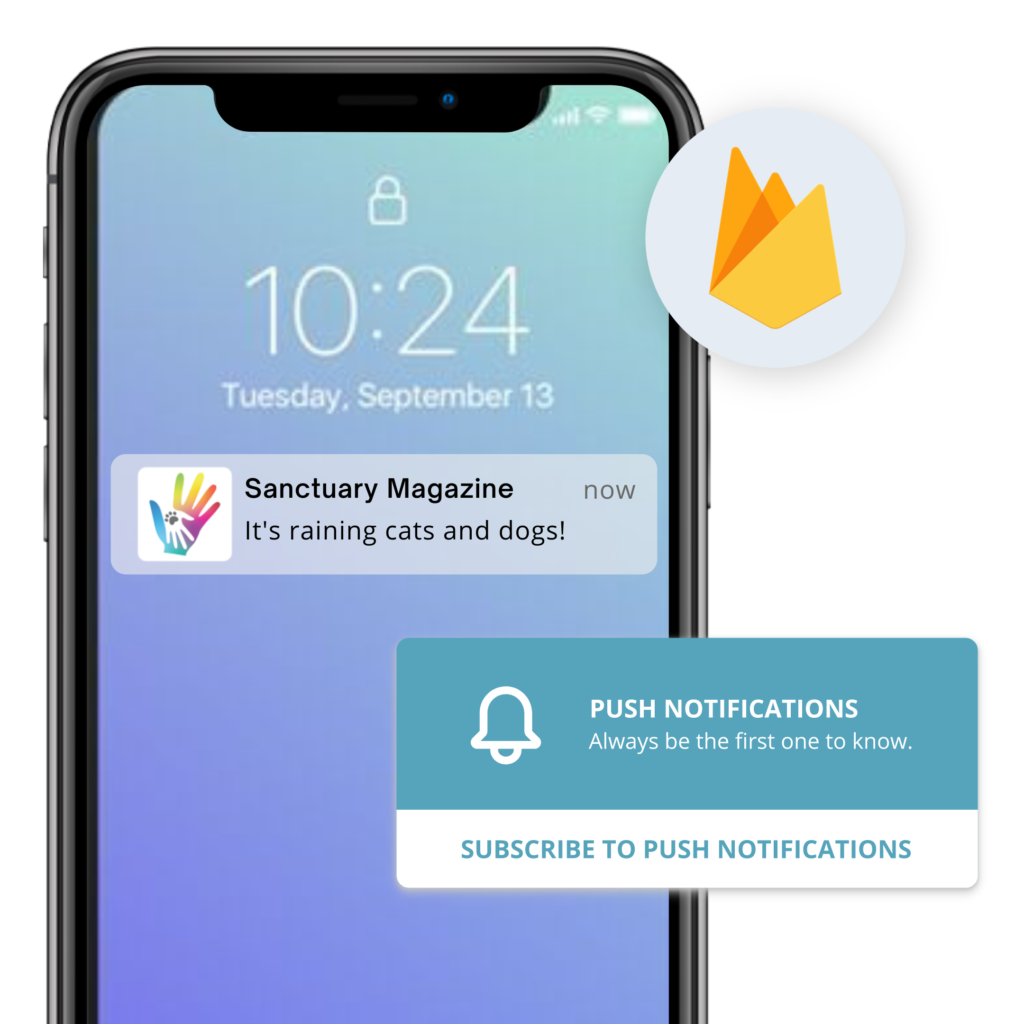 Push notifications are a great tool to communicate and notify your readers about the latest updates from your publication and reminds them to keep coming back.

You can connect your Google's Firebase Console account to your Universal App and send push notifications to your readers. Readers subscribed to your push notifications will receive alerts about your digital publications. 
Opt-in forms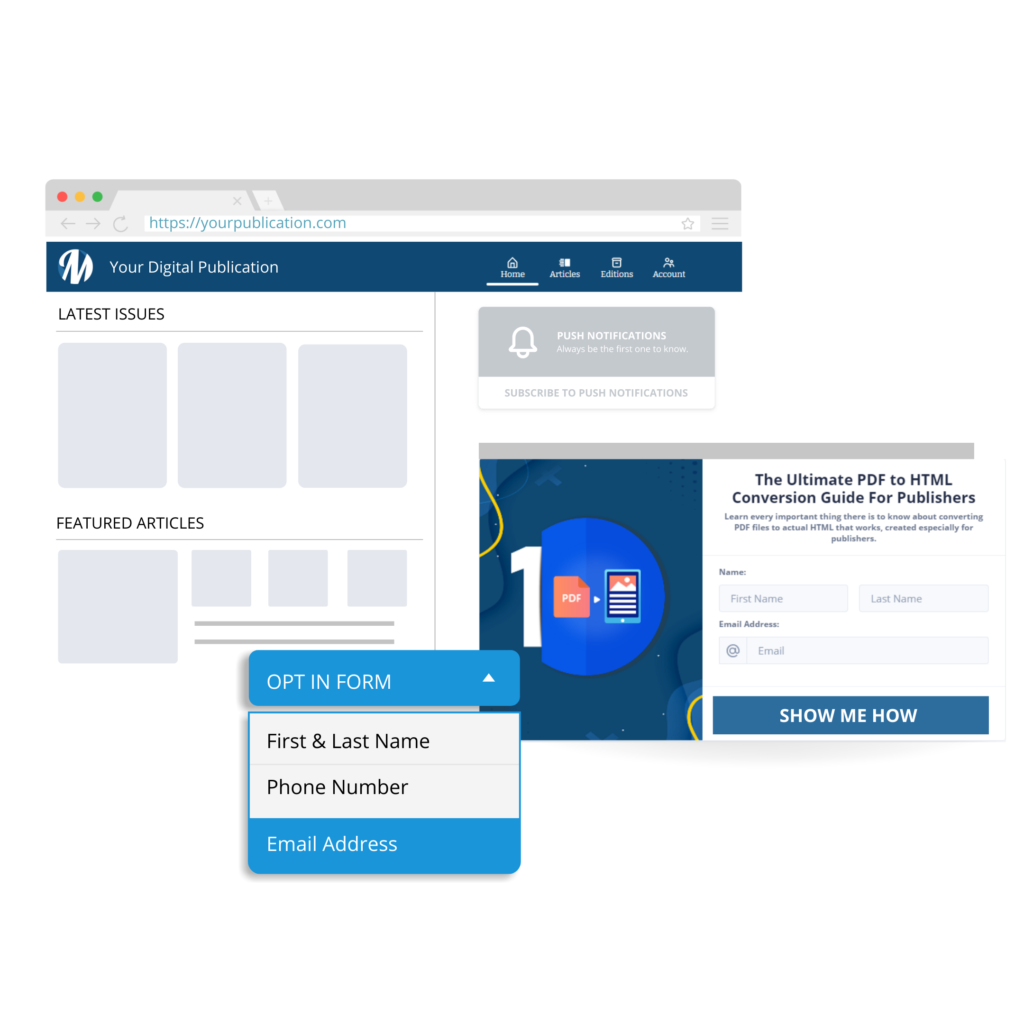 Opt-in forms are a great tool to catch your reader's contact information for marketing purposes in exchange to access your content.
With the Universal App, you can create an opt-in form and add it to your homepage by adding an "Opt-In" block, or at the end of your collections and articles, by changing the unlock type to "Free Lead Magnet"
Classifications
Have content that you want to limit to a specific group of readers? Universal App's newest unlock type, Classification, allows you to showcase your content to a classified group.
Words from our Founders

During June and July, we have focused our efforts on answering some seemingly simple questions:
"How do publishers define success?"
"How can publishers stand out in a crowded digital publishing space?"
"How can our Universal App help publishers stand out and reach success?"
When brainstorming these questions internally and with our customers, we discovered something truly unexpected.
A "good" Digital Publishing Solution is not just a technical solution. Most publishers' biggest challenge is NOT a lack of software or technology, but rather "how to properly adopt and use this technology to drive business results"
At MagLoft, we have always defined ourselves as a Boutique SaaS (Software-as-a-Service) Company. In fact, we typically spend more time and resources on consulting with our customers, as opposed to developing and maintaining our technical solution.
In a vibrant and challenging environment we need to think outside the box and go above and beyond to make sure our customers achieve their goals.
And this is why we are rethinking the way we collaborate with our publishing clients. During July and August, we are turning around every stone to find weak links in our value chain, and identify opportunities to better and more directly help customers launch and grow a successful digital publishing business.
So what does this really mean, for me as a Publisher?
1) We talk to YOU, personally & frequently, via phone or online meetings. This includes our customer success team, our developers and our founders.
2) We solve problems BEYOND OUR DOMAIN.
If you're struggling with third party tools like Google Analytics, CRM systems or E-Commerce systems, we will actually spend time with you to find solutions and get everything connected.
3) We focus on YOUR success. We will consult with you to identify which areas you need help with most, and we define success together. We will look at your business metrics and help you increase them, both strategically and in day-to-day operations.
4) We LISTEN to your feedback. Over 90% of all features we have ever built were once suggested by one of our publishers, and we have resolved over 5000 support tickets.
If any of the above resonates with you, and you feel that your current setup and solution isn't working the way it should, we hear you. Please reach out to us and we will help you.
Level-up your Digital Publication

Check out our account on Medium & the latest articles published on our blog, where our team shares in-depth, insightful information, explanations, tips, & tricks to help your publishing business succeed.
1) What Makes a Good Digital Publication?

A good digital publication combines excellent content with a fantastic reading experience, allowing you to track specific analytics to ensure that you understand your readers' behaviour. These factors combine to create a good digital publication and MagLoft's Universal App can support you with it all.

Learn more →

2) How to Engage with Your Readers?

Your readers are your publications' most valuable asset and should be treated accordingly. Engaging with your readers will help you to build loyal readers and a long-lasting relationship with them. It's easy for them to forget about you if you do not try to communicate with your readers.

Learn more →
3) Digital Publications Design: 5 Incredible Tips You Can Try Now to Grab Your Reader's Attention

Layout & design is one of the most important factors in creating a great publication. Humans are highly visual creatures; therefore, it is essential that you do your best to grab readers' attention while staying true to your brand identity

Learn more → 
That's it! You can check out our new and upcoming features on Universal App on our Updates Page
If you have feedback to make Universal App even better for digital publishers, submit it to MagLoft's Feature Request Board here!
Cheers,
The MagLoft Team.