As a professional, staying ahead requires access to industry-leading information. That's where online publications and online publishing platforms come in! In this post, we'll explore why online publications are crucial, the different formats and references. Plus, learn how easy it is to access industry-leading content.
Why Online Publications are Important for Professionals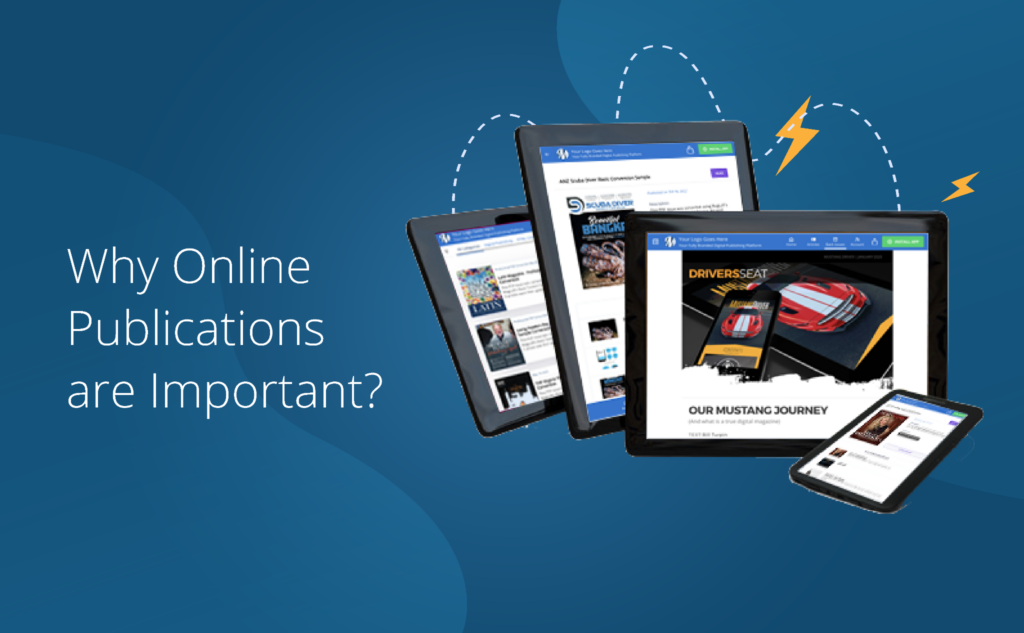 Online publications have become a vital source of information for professionals. With just a few clicks, you can access industry-leading content from the comfort of your own place. The accessibility and convenience allow busy professionals to stay up-to-date.
They also provide easy access to content, are cost-effective and offer interactive features.
Online publications also offer interactive features that make reading more engaging and enjoyable. By providing updated and relevant information, they enhance professional development for readers.
Accessibility and Convenience
With online publications, accessibility and convenience are key. You can read anytime, anywhere that are accessible on any device. Search is easy through interactive content and quick keyword searches.
Lastly, you will be able to provide easy access for your readers to share your content on social media. More opportunities for you to gain recognition.
Cost-Effectiveness
Online publications offer a cost-effective alternative to their print counterparts. Subscription fees are lower and cut the costs of physical storage and transportation. Additionally, sharing subscriptions among colleagues can reduce individual costs even further.
Online publications also offer interactive features, that enhance the reading experience.  and provide access to updated and relevant information in real-time.
Different Formats Available for Online Publications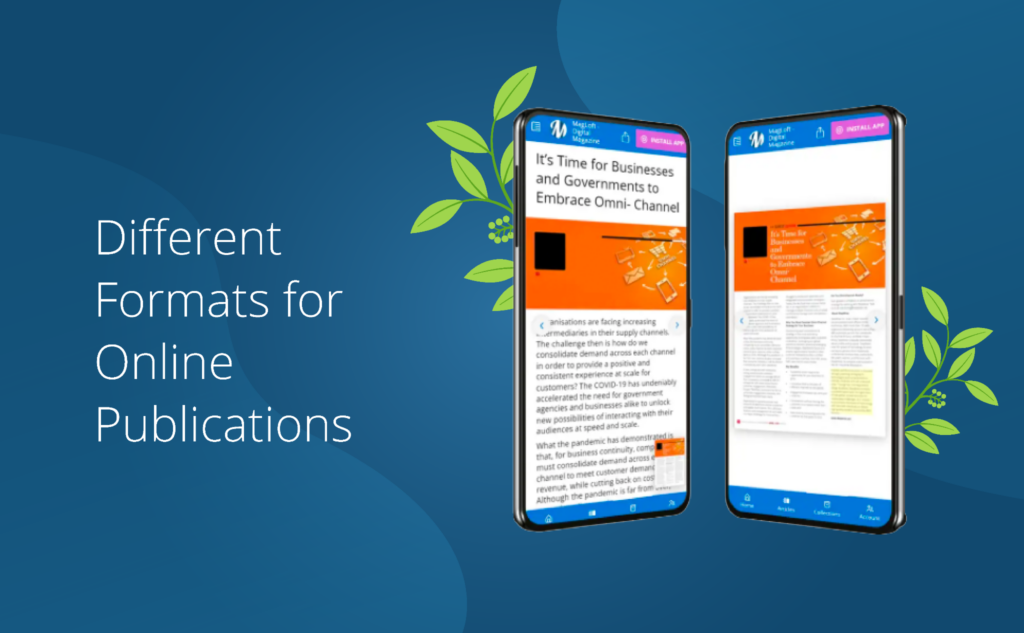 Online publications offer professionals access to industry-leading content at their fingertips. With various formats available, such as PDF and HTML, readers can choose based on their liking. PDF format provides a printable version of the publication. Also, HTML offers interactive components for a more engaging reading experience.
There are many digital publishing platform that allows you to share your content in PDF and HTML. Online publications provides efficiency to share information without limitation of location or time. Whether it's PDF or HTML format, online publications offer convenience and flexibility.
PDF Format
The advantages of PDF format for online publications are many. It provides an efficient way to present content with the original format of the content.
But, challenges arise when viewing PDF documents on different devices. This is due to responsivity to various size of devices.
HTML Format
The HTML format offers a host of benefits for online publications. It allows content to be accessible through many devices, providing good reading experiences. Additionally, responsive design is crucial in HTML formatting. As this will ensure the adaptation to different screen sizes.
Here are some advantages of using HTML format:
Improved accessibility across devices
Enhanced user experience through responsive design
Greater flexibility with multimedia integration
Compared to Epub and MOBI, HTML offers more versatility and accessibility. Epub and MOBI lack the flexibility of customization. But, choosing the right format will depend on your specific needs as a publisher or reader.
Experience both PDF & HTML format in MagLoft below:

Top Online Publications for References

Access to industry-leading content are easy with the plethora of online publications available. They offer in-depth articles and insights, providing you with valuable information.
Publications with high reader ratings and reviews can also be beneficial. This is because they show a level of trustworthiness and credibility among readers.
Industry-Specific Publications
For tech professionals, staying up-to-date with the latest trends and innovations is crucial. Some of the top publications in this field include TechCrunch, Wired, and The Verge. These online publications provide insightful articles and interviews to keep you stay ahead.
Finance professionals can enjoyges from Barron's or The Economist. They cover topics ranging from stock market analysis to personal finance advice.
Healthcare professionals can access leading online publications such as Medscape or Healthline. They carry information such as news on advancements in medicine and research studies. They offer clinical updates that are relevant to healthcare practitioners.
General Publications with Industry-Specific Sections
Here are some of the top online publications that offer industry-specific content:
Leading business magazines with focus on technology section: Business Insider, Forbes, and Fast Company.
Top news websites with dedicated sections to finance and investments: Bloomberg, CNBC, and The Wall Street Journal.
General interest magazines featuring regular columns on medical advancements: Time Magazine or Scientific American for updates on medical breakthroughs.
By regularly reading through, you'll be able to stay informed about the latest happenings without having to scour different sources.
How to Access Industry-Leading Content Online
One way to stay is by subscribing to digital publications through subscription services.
Another way to gain access is by taking advantage of special offers and discounts. This can help save costs while still providing access to quality content. Additionally, many publishers offer free publications.
Online Subscription Services
Online Subscription Services give easy access to vast collection of industry-leading publications. Whether you're in finance, healthcare or other fields, it's important to stay up-to-date.
Automatic renewal makes it easy for busy professionals to keep their subscriptions current. Plus, online subscription services often provide added benefits. Such as exclusive content and discounted rates for long-term commitments.
To summarize, here are the benefits of online subscription services:
Access industry-leading publications from anywhere at any time
Customizable subscription plans tailored to specific interests
Automatic renewal options for hassle-free upkeep of subscriptions
Free Online Publications
Discover a world of free publications and stay ahead of the curve. Many publications are offering 'freemium' content with free access to selected content. This is useful for readers that want to know the content before paying . Additionally, some publishers provide trial periods for premium subscriptions so that you can try out their service before making a purchase.
What should you do next?
In conclusion, staying informed about current events and emerging trends is crucial for professionals to remain competitive in their respective fields. With the rise of online publications, accessing industry-leading content has become more convenient than ever.
MagLoft offers digital publishing solutions that allow publishers to share their content in both PDF and HTML formats, making it accessible to a wider audience. Whether you prefer customizable subscription plans or free, there are options available that fit your needs.
Don't miss out on the opportunity to stay ahead of the curve in your industry – subscribe today and start receiving valuable insights and knowledge.