At the very beginning of an adventure you tend to forget about time, along the way time seems endless but at the end you realize how fast time has flown!
Do you remember me? I am Corinna, the Intern at MagLoft who came all the way from Austria to Bali to gain experience working in a company like this one. About two months ago I wrote a blogpost about my first impression of the country and company and pointed out the excitement and curiosity I was filled with, whereas this blog post will summarise the most significant experiences and teachings I will be able to take along as well as my mixed feelings about going back home.
I will really miss…
Let me start by the things I could adapt to very quickly. This includes among other things the great amount of vegetables and fruits you encounter at any corner for an incredible low price. Which already brings us to the second point: the cheap way of life. Fun Fact: in Bali it is cheaper to go out to get food at a restaurant than cook by yourself – sounds like heaven to a person who is lost in the kitchen such as me! Not to forget the people. To give you an illustration of what I mean, it is not a rare thing that a tour guide would thank you for providing him a job and waiters will try to read every wish from your eyes.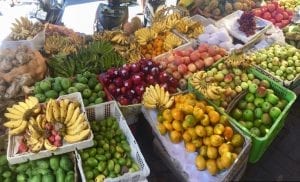 Eventually I got used to…
Then again some things I was able to adjust to somewhere along the way such as the traffic. As crazy and uncoordinated as it may seem when you first get out to the streets, the more you will start to enjoy it as soon as you understand how it works. The rule is: there are no rules and you just have to go with the flow – that is the key point behind it. Furthermore I am really surprised by how much I enjoyed the weather. It was not too hot, as I had expected, and not too cold either. You could basically wear whatever you want.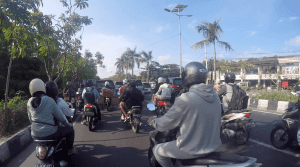 What we don't have…
Last but not least there were some things I will probably never get used to as well, for example the earthquakes. I might have been excited the first time I got to feel an earthquake, however I started to worry the more often it occurred. Whereas the locals did not seem to bother about the small trembles at all, I preferred to stay downstairs working close to the exit in case something happens. However much I like the climate in Bali, days seemed to be extremely short as it already was completely dark at around 6:30pm. This way again you were able to enjoy the sunset day-to-day without staying up very late.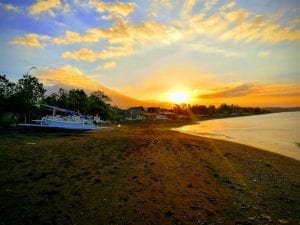 Office live…
Enough about Bali. The majority of the time I have still spent in the office, so more on that. I am aware that I can count myself very lucky that MagLoft turned out to be a company with an amazing company culture. That is for sure thanks to the great founders Toby and Nick who do not boss their employees, but inspire them to innovate, think creatively and strive for stretch goals. And that is exactly what makes a good leader. So whenever I came up with an Idea they would listen and honestly consider it and provide me freedom to simply give it a try. As they are always open for improvement I am really sure MagLoft will get far and enhance a lot in the next few years. Not to mention the way they always ensured that fun and relaxation at the workplace do not get missed out to keep everyone motivated. In a nutshell: they are on fire for their product and will make you be it likewise.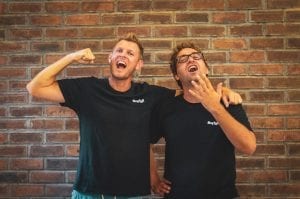 So this is like the blurb on the backside of a book aimed to provide others a small insight into what happens across the many filled up pages. But to really understand the whole story behind it you must read the book by yourself. Take the first step and get ready for new adventures! Because every single success story begins with one small step.