This month's TL;DR
New Universal App explainer video
Try our newest feature: Custom Font!
Check some of the new & live Universal App publications.
Learn how to write engaging content to retain your subscribers
Features of the month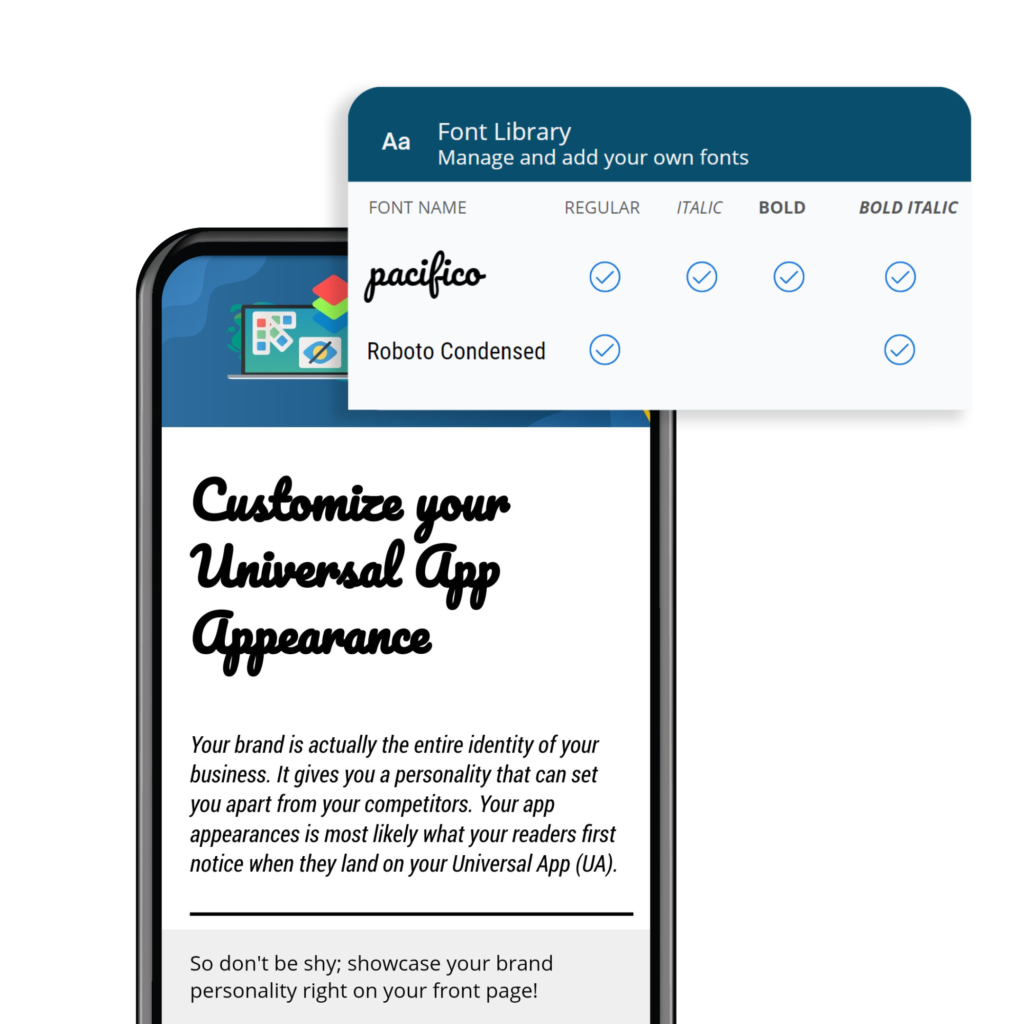 Custom Fonts
Yes, you read that correctly. 
To make sure that you can fully apply your publication's branding to your Universal App, easily upload custom fonts in .otf, .ttf, and .woff formats, directly on Tools > Custom Fonts page in your Universal App Admin.
Words from our Founders

"What is the Universal App?" This is a question we have often received from publishers. There are a lot of ways to answer this, but we thought the best would be by actually showing publishers what the Universal App is and what it does.
So we created a new page that hopefully does just that:
https://www.magloft.com/landing/online-publishing-software
What do you think? Does the video show you enough? Does it answer your questions? What are some unclear things, and where can we explain things better? What did you like, and what didn't you like?
Your feedback is greatly appreciated and more valuable than you might think. We listen closely to what our customers tell us, and your feedback will help us improve the Universal App.
You can email your feedback to me directly using nick.martin@magloft.com, and I promise to get back to you. Extra points if you record a short Loom video with your feedback.
New & Live Accounts in MagLoft's Universal App
Nexus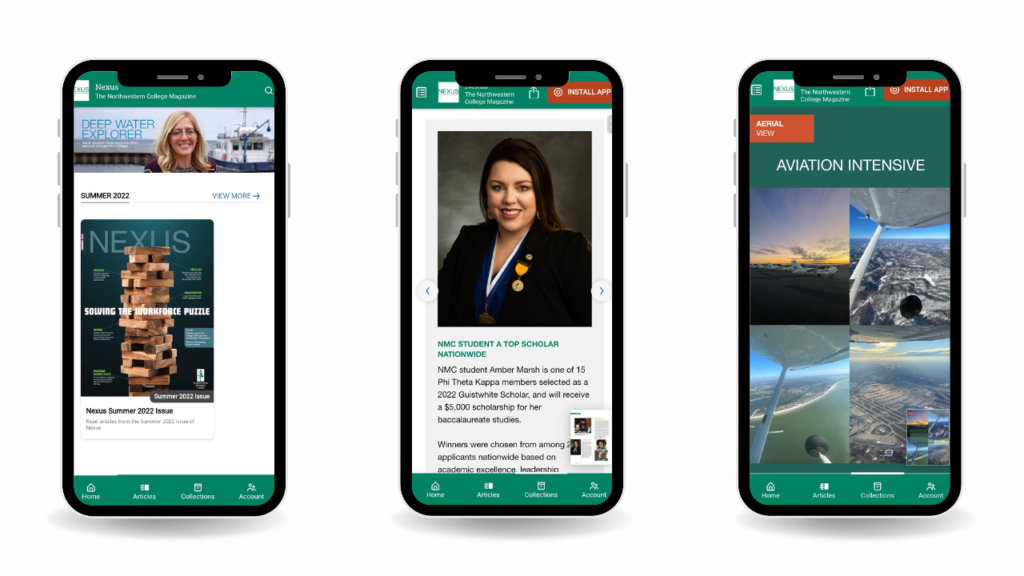 Nexus is a digital magazine by the Northwestern Community College to provide free information and content to their community. Nexus optimized the Professional Conversion Service to convert their PDF to HTML, providing both PDF & HTML views to their readers and sharing their content on social media. Check out their Universal App here.
Robot and Me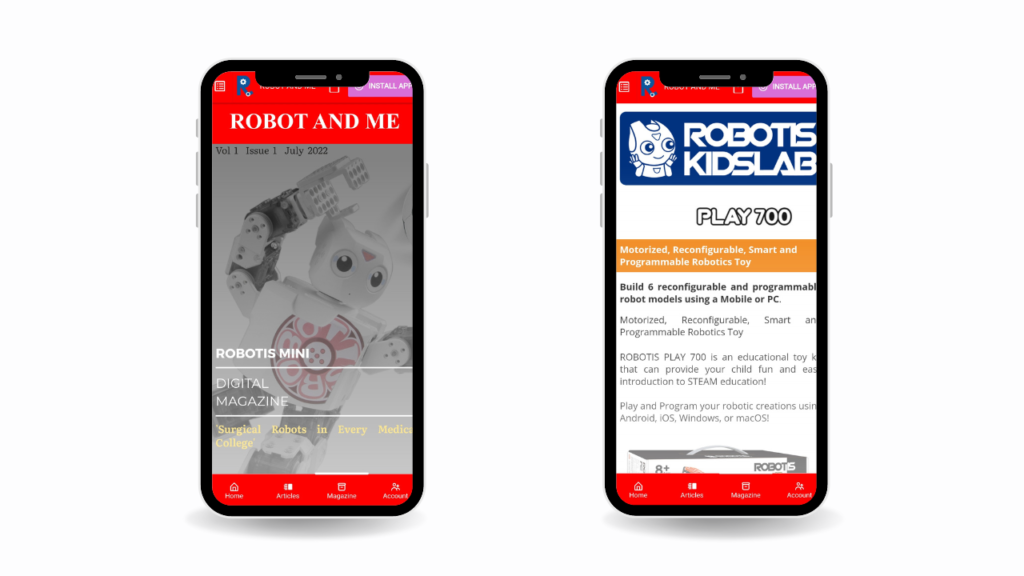 Robot and Me is a platform for schools, colleges, universities, and technical institutions, to share and collaborate in the fields of automation and robotics. Robot and Me created their interactive content purely using the TypeLoft drag-and-drop editor, and their articles are accessible by opting into their Universal App. Check out their Universal App here.
Tropics Lifestyle Magazine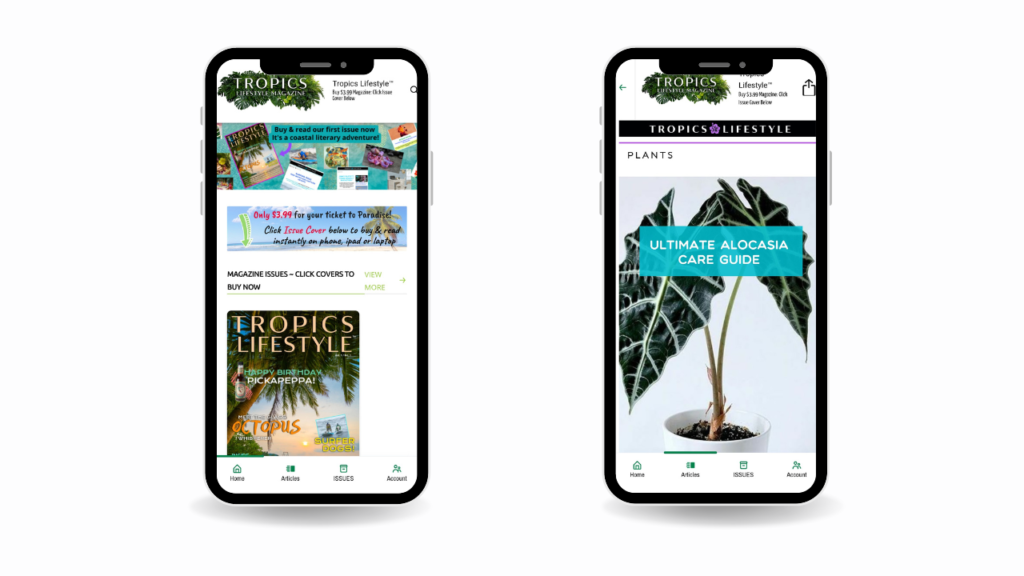 Tropics Lifestyle Magazine is a digital magazine for everyone who enjoys a tropical mindset and home oasis inspired by the ocean, beach and rainforest. Like Robot and Me, Tropics Lifestyle Magazine utilizes the drag and drop editor to build and make its content interactive. Check out their Universal App here.
Level-up your Digital Publication

Check out our account on Medium & the latest articles published on our blog, where our team shares in-depth, insightful information, explanations, tips, & tricks to help your publishing business succeed. 
Transitioning Into Digital Publishing: What to Expect and How You Can Prepare for It

Digital publishing offers a means to take advantage of Internet traffic and convert your underperforming publication into a more reliable revenue stream. Unsure of what transitioning into digital would look like and how you can prepare it?

Learn more →


How to Write Engaging Content and Retain Your Subscribers

Engaging content still garners quite a bit of attention. It's easy to create if you put your audience first and implement the tips & tricks created in this article. It might take a bit of time to put all the tips into practice, but eventually, you will surely start writing engaging content.

Learn more →

Why Responsive Design for Your Digital Publication is Important?

There are many ways to publish your publications, using a digital publishing solution similar to MagLoft's Universal App or publishing your websites. Either one of them has its pros and cons. It is essential to have your digital publication design to be responsive while keeping it pixel perfect.

That's it! You can check out our new and upcoming features on Universal App on our Updates Page
If you have feedback to make Universal App even better for digital publishers, submit it to MagLoft's Feature Request Board here!
Cheers,
The MagLoft Team.