What a month May 2021 has been! The entire MagLoft team is hacking full speed ahead on our new web based publishing and marketing solution! We have achieved a great deal already with more to come in the next weeks and months. We have welcomed Nabila to the MagLoft team as an intern in the product team. We are getting content production help from Daniela of Run and Hop and we continue our hunt for more developers.
We hosted an internal name competition for our latest web based product and the winner is: Universal App
We are committed to helping you get the most out of your publishing efforts and to make the transition/addition of digital publishing as quick, easy and effortless as possible for you. We believe our Universal App is the future of digital publishing.
Of Course the Answer is YES!
We know you want more traffic, readers and sales for your content. Introducing MagLoft's Universal App – the Future of Digital Publishing! Our easy to use, all in one digital publishing system is a result of working with publishers just like you, since 2014.
It's designed to help you achieve three very specific goals: 
ONE – Generate more traffic
TWO – Generate more readers
THREE – Generate more sales
Your Universal App allows you to publish, modern, and engaging digital content, including awesome features such as parallax effects, animations and a lot more.
Most importantly, your Universal App is a full Marketing System that will allow you convert traffic into active readers and loyal subscribers.
SO HOW CAN YOU GET STARTED?
Existing Customers: Click here to find out if you are eligible to access Universal App as part of your current plan.
New Customers: Click here to sign up or book a discovery call here
Universal App New Features
We've launched our new Help Center
We're bringing help articles, tutorials, training videos and frequently asked questions right into your Admin Dashboard, so you can quickly find answers to your questions.
We're placing the most relevant content right on top while you're browsing through the platform to make sure we can help you get your questions answered in no time.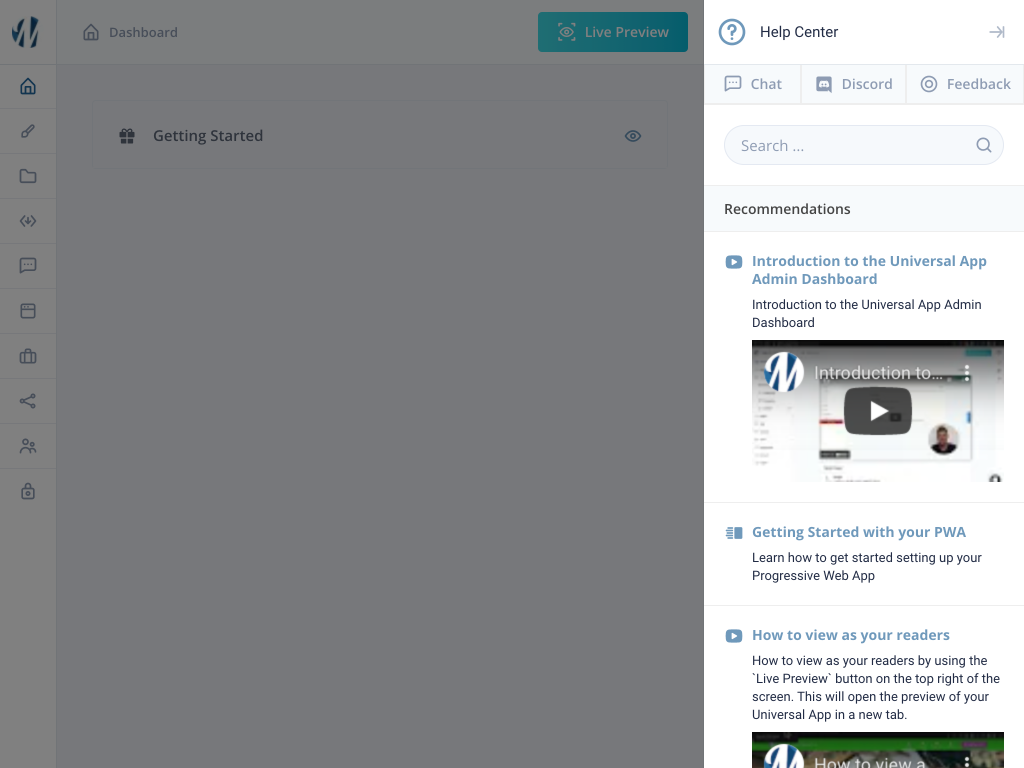 Customize the look and feel of your Universal App
Our new Branding Designer allows you to customize every little detail about your Universal App. Set up your colors, fonts and page modules to fully support your corporate design and brand identity.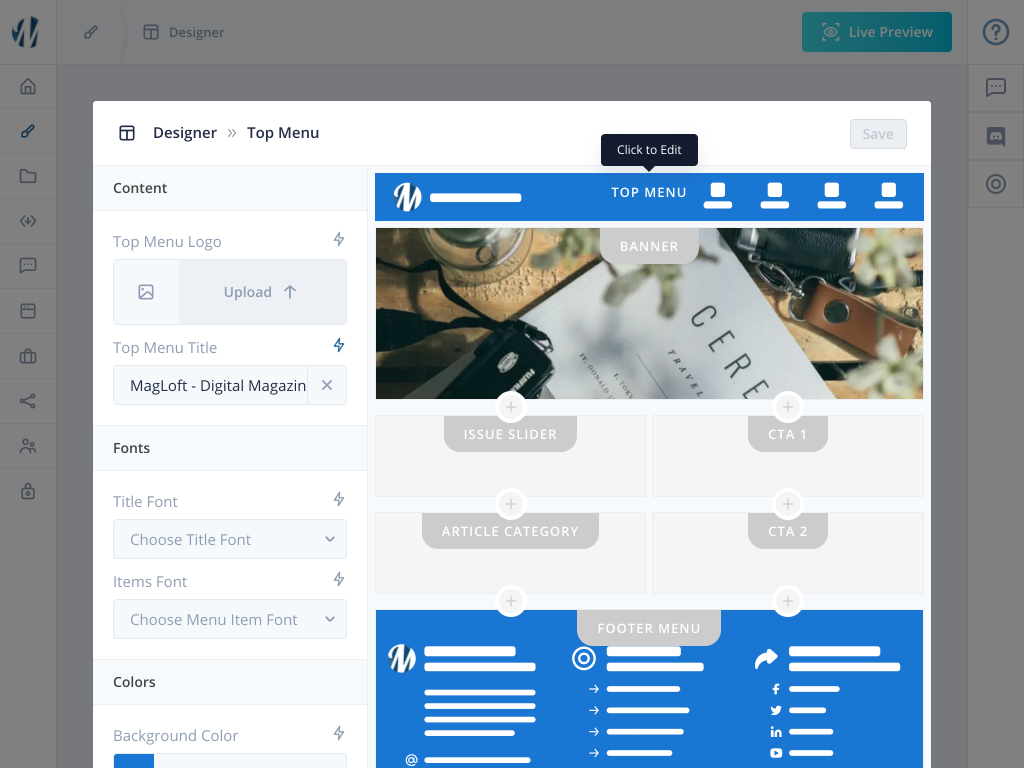 Import and convert your PDF Documents to mobile-friendly articles
Today, your PDF back-issues are entirely invisible to the world wide web.
Fear no more, we're here to help!
Using our PDF Import feature, we convert and optimize your content to mobile, responsive and search-engine friendly HTML, so that Google & friends can rank your content better and generate more traffic through search engines and marketing campaigns.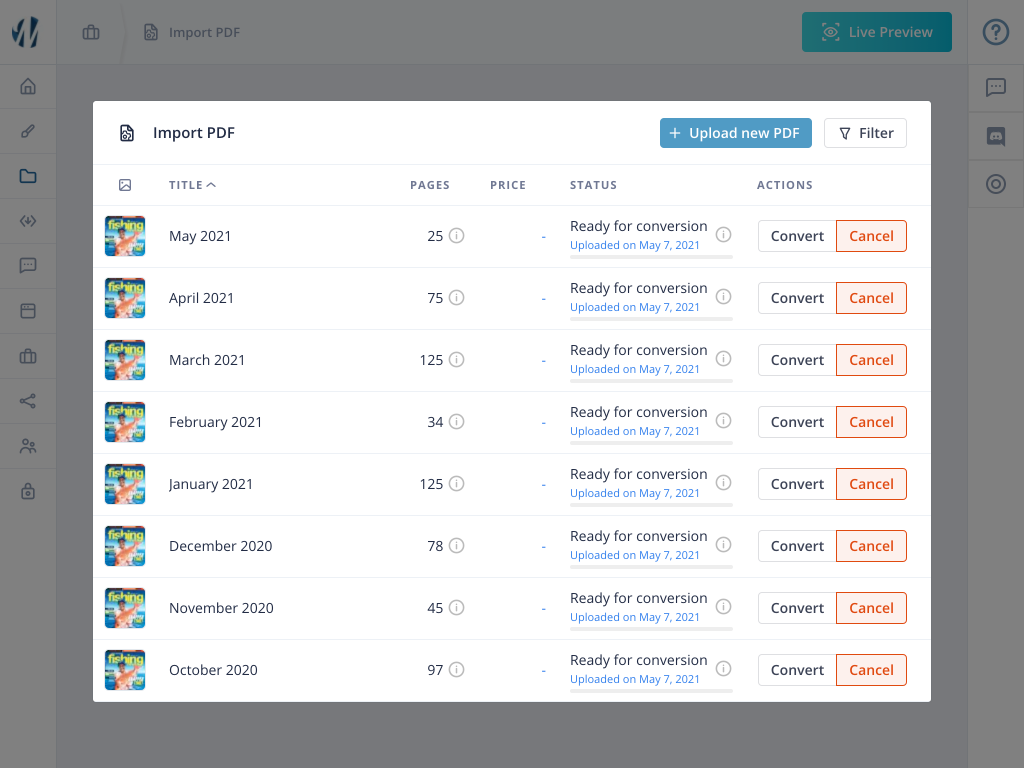 Trending News You Should Know
Trending things that you should pay attention now to make sure you are doing the right marketing for your publication:
SEO: Google's Page Experience Update
Google has just recently released new and updated information on their upcoming changes to their search algorithm. You can find this update here. We will be writing an additional article about this new change and how it affects publishers like you.

Online Advertising: The impact on Digital Advertising after Apple's iOS 14 Release
I'm sure you have heard by now, but just in case it somehow missed your rader, the entire way of tracking and creating retargeting campaigns using Facebook has changed! Read the update from Facebook here.

Web Development: Progressive Web Apps / PWA
"Progressive Web Apps seem to be the future of web design, allowing web app developers to create user experiences that have the reach of the web and the functionality of native apps." Read the full article here.
Curious to learn more about that? Don't forget to follow our social media to receive lots of useful content to help you run a successful publication!
Content Creation and Video Guides
We have many requests to learn how to get the most from our Editor, which enables you to create beautiful, modern and engaging content including video, podcasts, parallax effects and more.
Take a look at our MagLoft features issue to explore the full range of options available to help make your content more interactive here.
GOOD NEWS! We have launched 4 new Tutorial videos to help you step by step.
Check them out and let us know your thoughts!
Product Testing and User Feedback