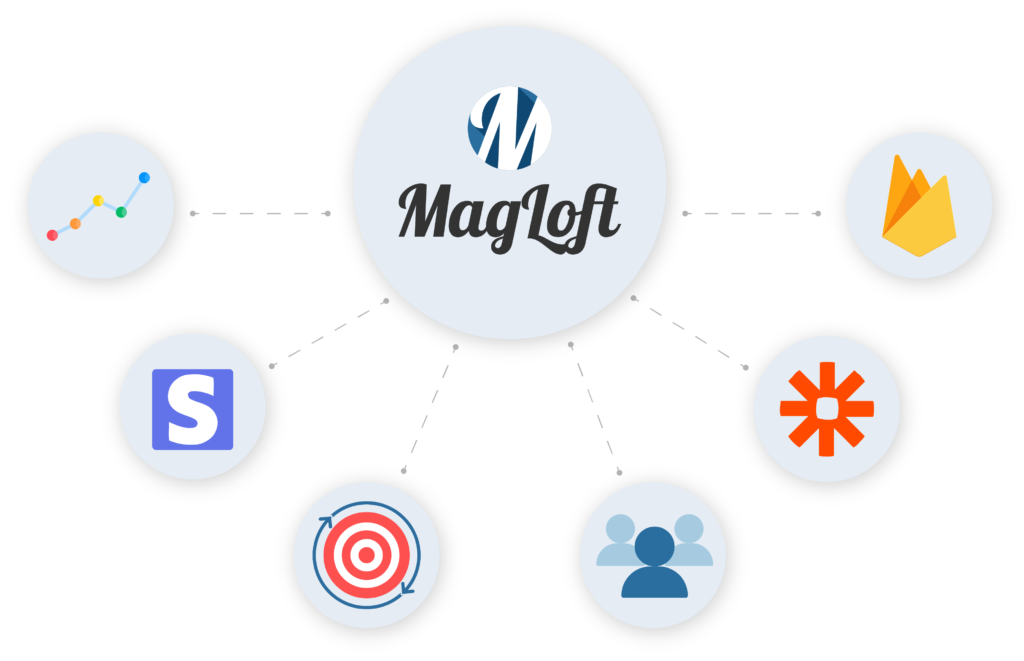 Finding the perfect solution for your digital publication is a tough task. There are so many great digital publishing solutions available on the market, which makes it difficult to find one that is tailor-made for you and your existing systems. A solution might work as you want, but it doesn't mesh well with another app you use for marketing, for example. Universal App may take care of the digital publication aspect seamlessly, but you might need other apps for different needs. Eventually, these apps need to communicate with each other, and this is where integration comes in.
As our solution is still growing, we know that there's a possibility that Universal App will not be the sole solution that publishers use, so we made it easy for you to integrate other systems with Universal App!
There are a number of integrations that Universal App supports out of the box: 
Google Analytics for Tracking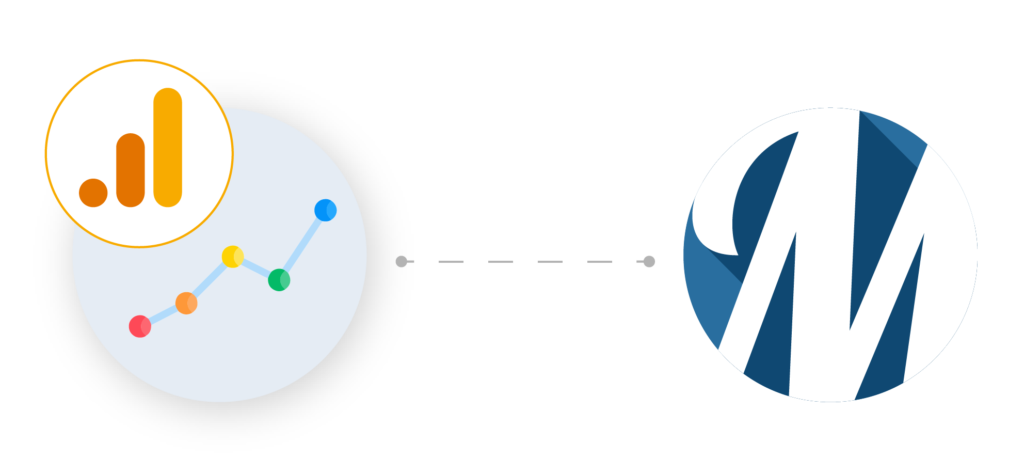 Integrating Google Analytics for Tracking to MagLoft Universal App
At the bare minimum, we recommend you to set up Google Analytics with your Universal App. As Nick Martin, our CEO, mentioned in his Google Analytics 3 guide here, this method of tracking user behaviour has been Google's golden standard for many years and is also what most website owners are currently using.
It's well-developed with a ton of features, custom reports, and dashboards. You should definitely include Google Analytics in your Universal App to take advantage of the reporting it supports. You can then actually see how your publication and its audience are growing – you may also gain insight about what content your readers are gravitating towards from your readers' activities!
What can you do with Google Analytics?
For example, if you want to find out where your readers come from, you can check out their geo-location. If you wonder how people find out about your digital publication, you can look at your traffic sources.
If you have just published a new article and want to know if it has been a success or failure, you can review its traffic information, such as how much time they've spent reading each piece of your content you've published, or identify articles people tend to skip.
Based on those examples, you can see how this kind of data can be valuable for your publication. It gives you valuable insights which allow you to evaluate your publication performance quicker, and you can tailor your content strategy to your audience or the other way around – you can make sure your content reaches the targeted audience. 
If advertising is one of your main sources of revenue, you can also use these insights to pitch to your potential advertisers. A different part of your publication might have different pricing depending on its performance on a specific target audience.
Handy, right? That's why we recommend you to use Google Analytics alongside Universal App.
Google Analytics 3 vs Google Analytics 4
There are many differences between Google Analytics 3 (GA3) and Google Analytics 4 (GA4). Which one should you use? It is entirely up to you – you can use just one of them or even both. We will explain the different benefits of GA3 and GA4 below.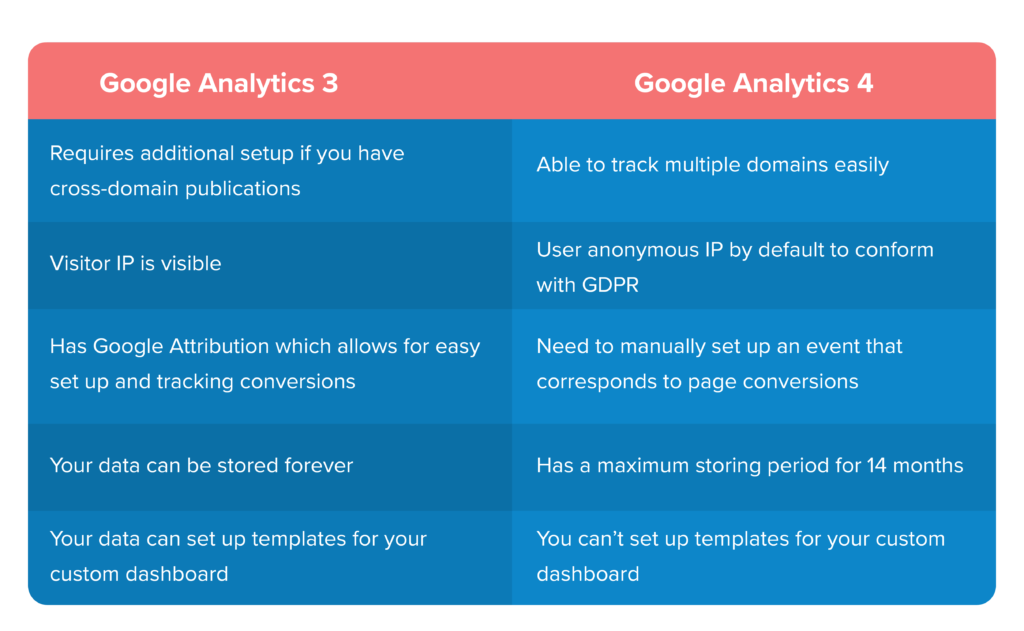 Differences between GA 3 and GA 4
Stripe for Payments

Integrating Stripe for payment to your Universal App
Another important integration to mention here is our Stripe integration. Especially, if you're planning to generate revenue by offering subscriptions or single-issue purchases.
We've chosen Stripe as our payment gateway because it offers full support for single-issue purchases as well as recurring subscriptions, has low fees, and is easy to use by our publishers.

Connecting Stripe to Universal App is essential. Once connected, you can immediately start selling single issues and subscriptions, with flexible options to customize the purchase amount, subscription period, and even a free trial option for subscriptions: You get total control of your sales!
Firebase for Push Notifications

Integrating Firebase for Push Notification to your Universal App
First things first, what is a push notification? 
If you have a smartphone, which everyone tends to have these days, you may notice that when you download apps you get these little notifications on your phone's home screen every once in a while. This is what is called a push notification.
Push notifications can be a very effective marketing tool with the right audience and strategy. Think of it as a lite version of marketing emails. While emails can be dressed up however you want and also have other advantages, push notifications are – if you have to describe them with one word – quick. They don't need your audience's full attention – they just need to be short and interesting.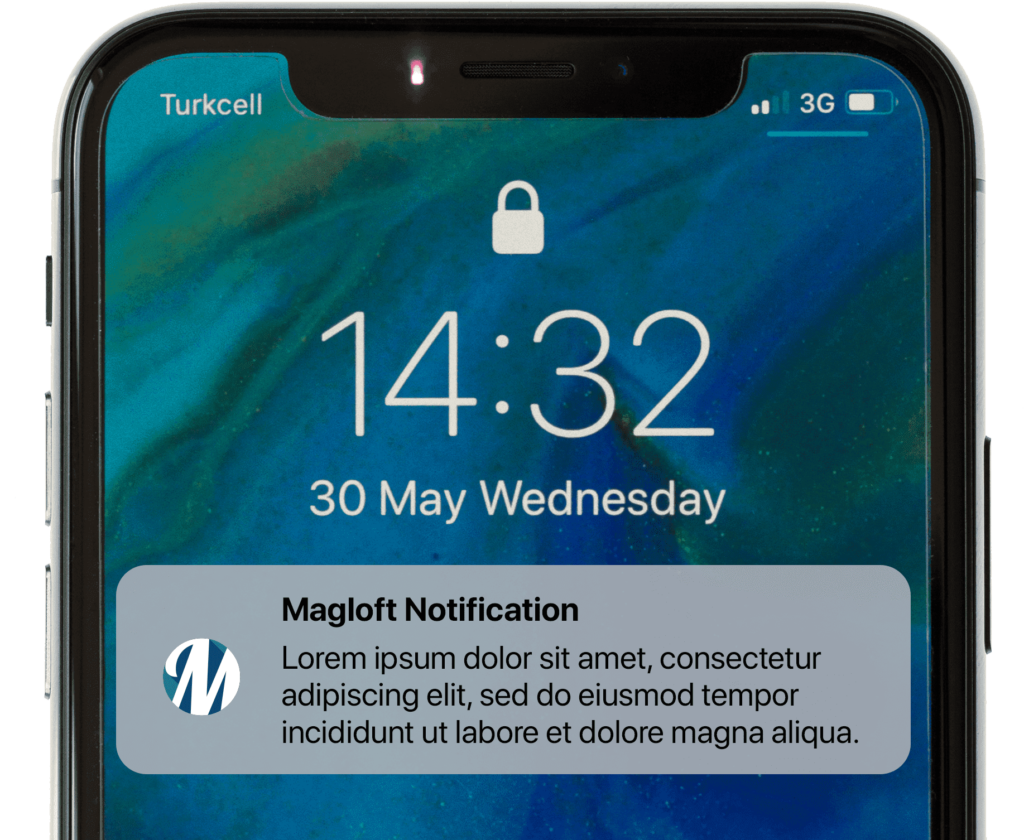 Integrating Firebase Push Notifications to your MagLoft Universal App
As email click rate continues to decline year on year, push notifications are becoming popular – especially with a younger audience. It's quick, it's easy, and it delivers results.
Universal App now offers you the ability to utilize push notifications with our brand new Firebase integration. 
Firebase is a Google service that helps you run an app – its Cloud Messaging feature enables you to send push notifications to your audience. Learn more about how to use Firebase with Universal App here.
Facebook Pixel for Ads Retargeting
Facebook Pixel (now called Meta Pixel) is a service from Facebook that helps you optimize and track conversions from ads, build target audiences, and remarket those ads to people who have interacted with your website.
Why would you need it? 
If you have Facebook ads directed to your Universal App, this is for you. With Meta Pixel, anyone who clicks on your ad and visits your Universal App will be considered interested and will be shown the same ads again from time to time.
Let's show an example of how this works:
John finds an Advertisement for your Publication while browsing his Facebook news feed.
John clicks on the Ad, which brings him to your Universal App.
The Facebook Pixel integration now realizes that John has shown interest in your App, and will continue to target ads to John on Facebook as well as a broad network of websites that display ads from Facebook.

How Facebook ads work
You can learn more about Meta Pixel here. 
Can MagLoft help me set up other additional integrations?
100%! Allow us to introduce you to…
Zapier for Integrating with Other Apps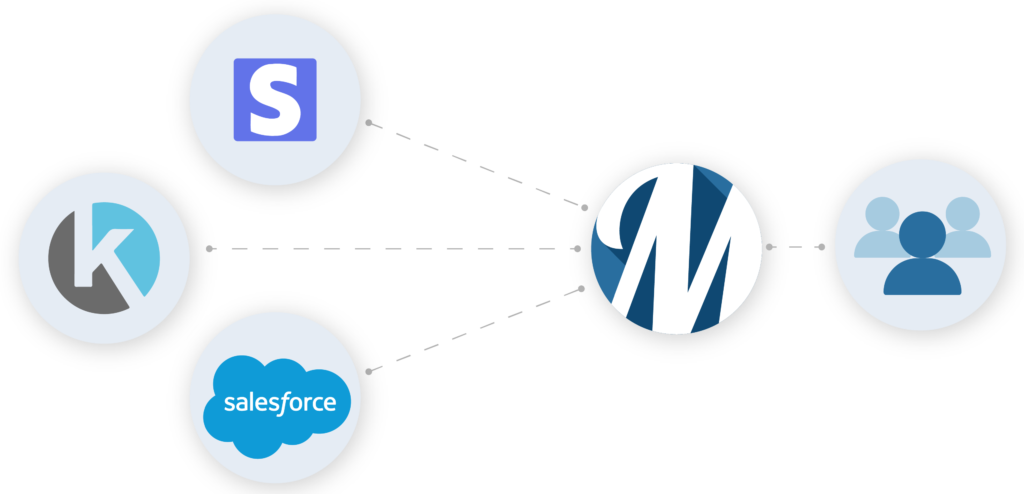 Have you ever heard of Zapier? 
If you haven't, then you really shouldn't skip this part.
Zapier is a very nifty service that allows you to integrate multiple web apps and automate workflows across apps and systems. As of 2021, Zapier has over 4,000 apps and services under its massive web of integration network.
And now, you can use it with MagLoft's Universal App!
Universal App now supports Zapier integrations – which means you can connect with 4,000+ web apps under one roof. All you have to do is sign up to Zapier and you will have access to a gazillion possible integrations with 4,000+ web apps. 
Some of the commonly used apps you can integrate with Universal App using Zapier include Shopify, Kartra, MailChimp, Salesforce, etc. A caveat though, Zapier has free and paid plans, so you might need to sign up for a paid subscription with Zapier to be able to integrate with premium apps. Other than that, integration using Zapier is completely free.
Universal App x MailChimp – A Perfect Pair
One of the many, many handy apps that you can integrate with using Zapier is MailChimp. MailChimp is an email marketing service that you can use to send promotional emails to your customers or a broader audience. The workflow that you can use in this case is illustrated below: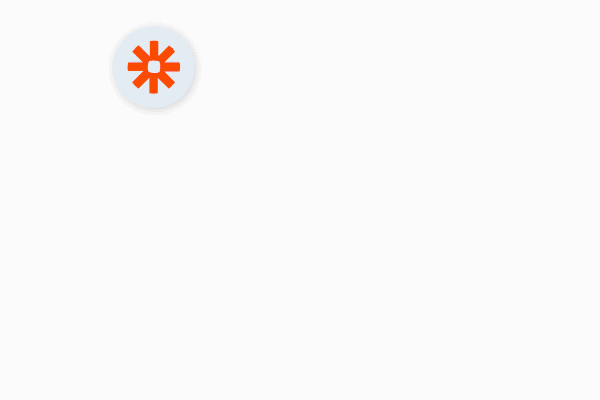 Say you want to make sure anyone who opts in to your Universal App is added to your contact list in MailChimp. You will need to:
Accept the invite to our Zapier App by clicking here
Set up the Zap – you can learn more about it here
From now on, new opt-ins get added to your MailChimp contacts! 
If you're not sure how to get started with Zapier integration, the first thing you can do is check out this guide here. Or, contact our customer support team and we'll help you figure out what's the best way to do it.