Today we are launching version 2.0 of the MagLoft iOS app. This new iOS version comes with a slight redesign and with a set of new features. We are really excited to be launching this version as we know there are a few features you have been requesting. Let's have a look at the new MagLoft iOS app:
New Shelf Layout Option
We have revamped the shelf screen to allow more covers to be shown. This minimal design is both sleek and attractive. The new shelf layout is called "simple" and it will simply (no pun intended) list the covers of your issues with one or two action buttons. With the new MagLoft iOS app you can instantly change the shelf layout of your live app! Just change the layout in the App Designer in your MagLoft Portal and it will instantly change in your live app (you may beed to refresh once).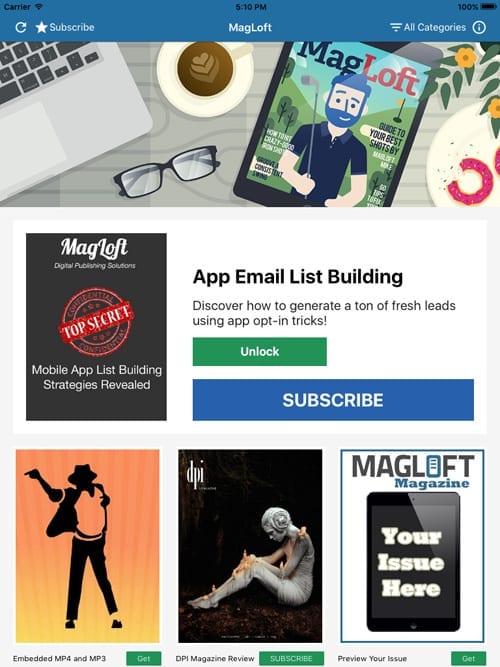 Interactive & Scrollable Banners
Finally you can now add several custom header graphics to your app and allow them to rotate and be scrollable in the shelf view. What's even cooler is you can specify an action for each image when tapped. For now we are launching with the following actions:
tap top open URL
tap to open subscriptions menu
tap to open "about this app" section
tap to download a specific issue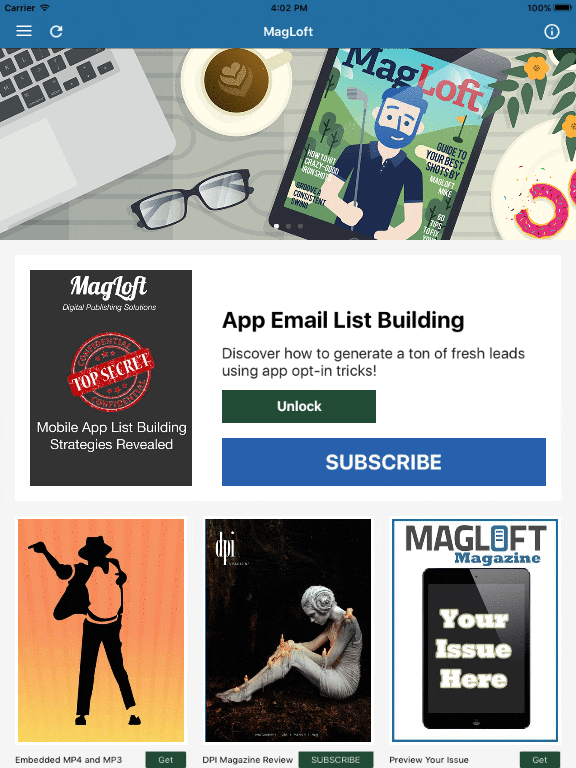 Easy MagLoft iOS App Preview
It's now easier than ever to preview your issues before you set them free (live). All you need is the free MagLoft app and your 5 digit access token which you can find in your MagLoft Portal.
Previewing your issues now is as simple as:
tap and hold the MagLoft header images for 3 seconds
add your 5 digit access token
done!

Issue Description and Preview Pages
When your readers tap a cover image of your issues it will open a nice overlay that more prominently displays your issue cover and the description. They are also able to swipe the cover image to reveal the first 5 pages of your issue. This is a great way to let your potential readers and subscribers preview the type of content you are creating.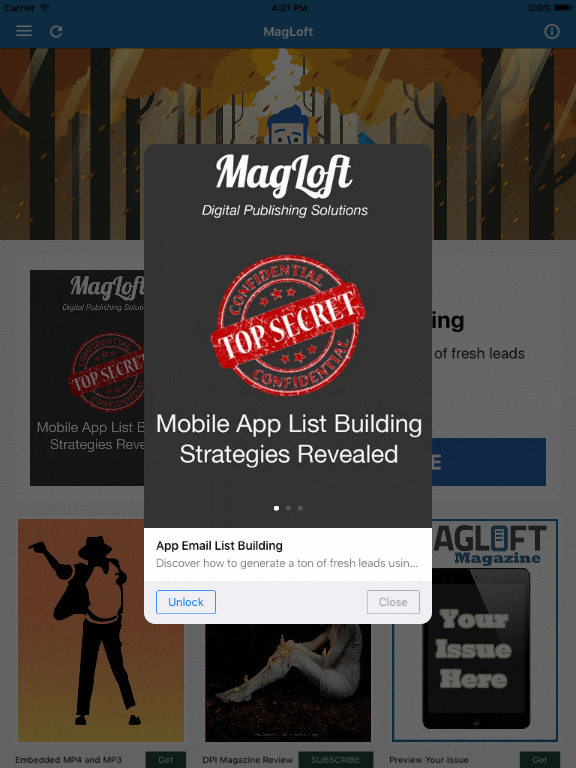 Multi-Language Support
Now your iOS apps come prebuilt with support for multiple languages. All of the buttons and system messages in the app have been localized which means that they will display in the language of your reader's device settings. If they have set their device to the German language then all the app messages and buttons will show up in German. Below is the list of current languages supported by the time of the 2.0 release:
English
German
Russian
Portuguese
Indonesian
Norwegian
Swedish
Danish

New Sidebar Menu
We have created a sidebar menu and moved the items from the top navigation bar into this menu. This allows us to create a cleaner and less cluttered shelf design. Your readers can now access information about your magazine app and other useful resources by opening the side menu.
Small menu bar top right: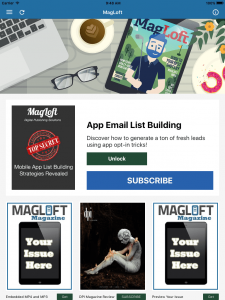 Opens new sidebar menu: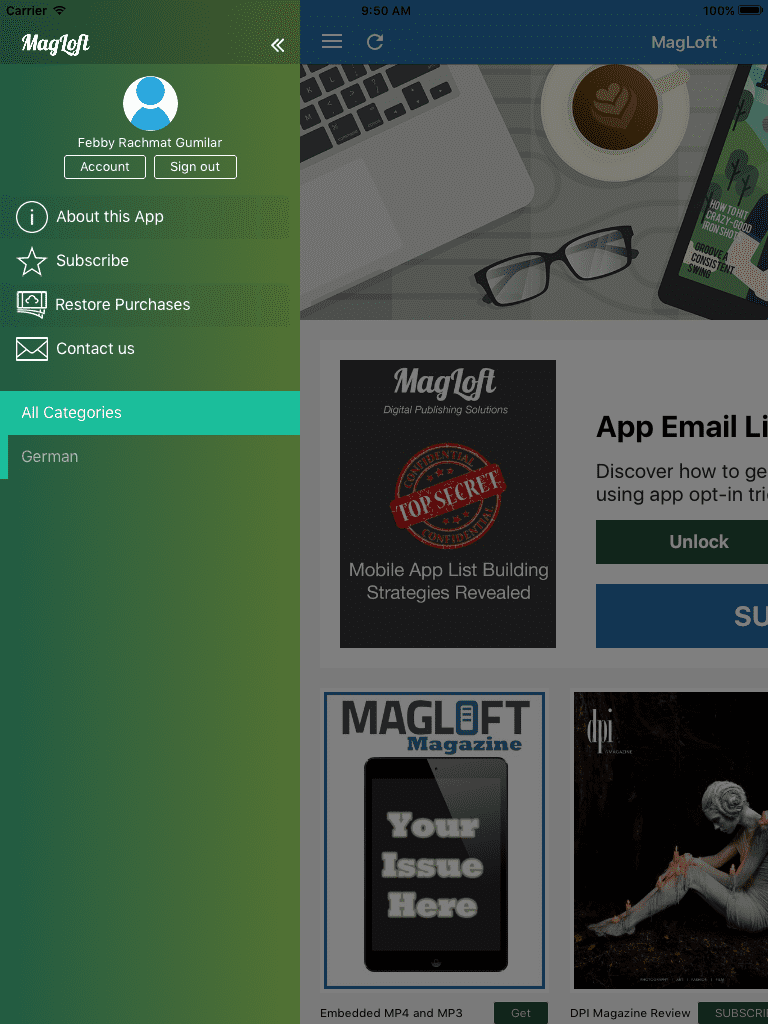 Updated Account Creation and Login
We have given the account module a nice facelift to make it more inviting for your readers to use. We are also planning on additional functionality for the account module to make it easier for your readers to restore previous purchases and to synchronize content across both iOS and Android devices.