After getting a ton of requests during the last year we are now launching the dual page spread layout view for our web app. This is one of the most requested features we get from our PDF publishers. Call it dual page, double page or multiple page view/layout, it's basically showing two pages next to each other as a single wide page.
We are thrilled to officially launch this feature today. Check out the animated gif below and also visit UKE Magazine which has some amazing dual spread pages in their free issue.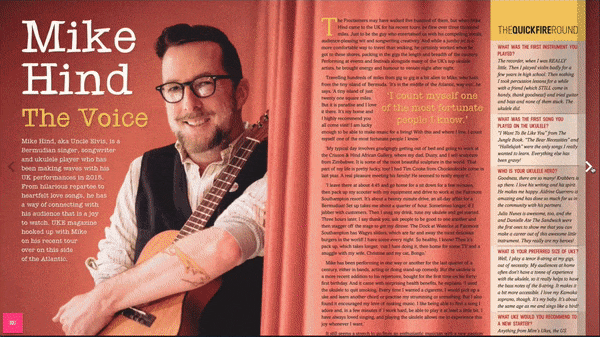 Why Support Dual Page Spread for PDF's?
When we built MagLoft we did it with HTML5 content in mind. We didn't actually support PDF until much later. We're strong supporters of HTML5 and responsive content and believe it's the future of publishing. Especially as so many readers are moving and staying on mobile devices. At the same time, we also wanted to help PDF publishers move to digital. We started supporting PDF content as best as we could about 2 years ago and today we release an upgrade to our web app.
Dual Page Spread for TypeLoft Editor Issues
We are not expecting to create dual page spreads for issues created in our TypeLoft editor. These pages are meant for mobile and support unlimited vertical scrolling. We did actually experiment a little with dual page for TypeLoft, but it didn't seem to make sense. Pages would "break" when you scroll down on one as they wouldn't scroll together.

Dual Page Spread for iOS and Android Devices
We are very close to launching dual page spread for our iOS and Android native apps. This is going to be really great for PDF publishers. When on a portrait device pages will show up as single pages and when you rotate to landscape pages will be in the dual page spread view. We will announce dual page for native apps soon and will also update this post.
How to Upload as Dual Page Spreads for PDF
It's important that when you upload your PDF to MagLoft you make sure that the PDF is in a single page format. This way we can convert your pages from single to double page depending on the width of your readers screen. You should therefor not upload your PDF as a dual page PDF as it won't have the expected effect. You can always double check this by opening the PDF in your preferred PDF viewer on your computer. You should see single pages only when you scroll and no double pages. Then you can upload it to MagLoft.
Need Help?
If you have any questions on how to get the most out of your PDF files please don't hesitate to contact us. You can also reach our support team from the online chat. If you don't see the online chat icon on your screen you may be blocking it from your ad-blocker. It will be located in the bottom right of your screen. Consider allowing "Intercom" in your blocker so you can get live support from us.