Have you been in this situation?

The deadline for your latest edition is approaching quickly. There are millions of things that you need to take care of: your editorial pages, advertising placement, typography, layout test, pictures, copyrights, design, and many other things. 
You will then need to work them on a digital publishing program which may or may not save you time. Sometimes, there might be an issue coming along the way: the illustration takes longer than expected, some of the articles haven't been submitted, or small hurdles which prolong the process.
You will then look at the old photograph of yours, wondering how the times have quickly passed. There are things that you still haven't done: you want to travel to that sunny island on the other side of the world, you want to catch up with your old friends and watch that movie. Then you sigh and realize one thing…

"I spent too much time designing the layout on this digital publishing program!"    
Well, say goodbye to your problem because we have a solution for you!
Announcing: TypeLoft 2.0 
You've probably heard of TypeLoft, our multimedia content editor which allows you to design and publish your articles with simple drag and drops. Now, we return with a more powerful release and new functionality to help you create bolder, stronger and more interactive content. Say hello to TypeLoft 2.0! 
Unleash your creativity, deliver your messages in compelling content you've envisioned and, more importantly, save your time and money with our easy-to-use editor. Experience new features and functionality, such as:
Effects Panel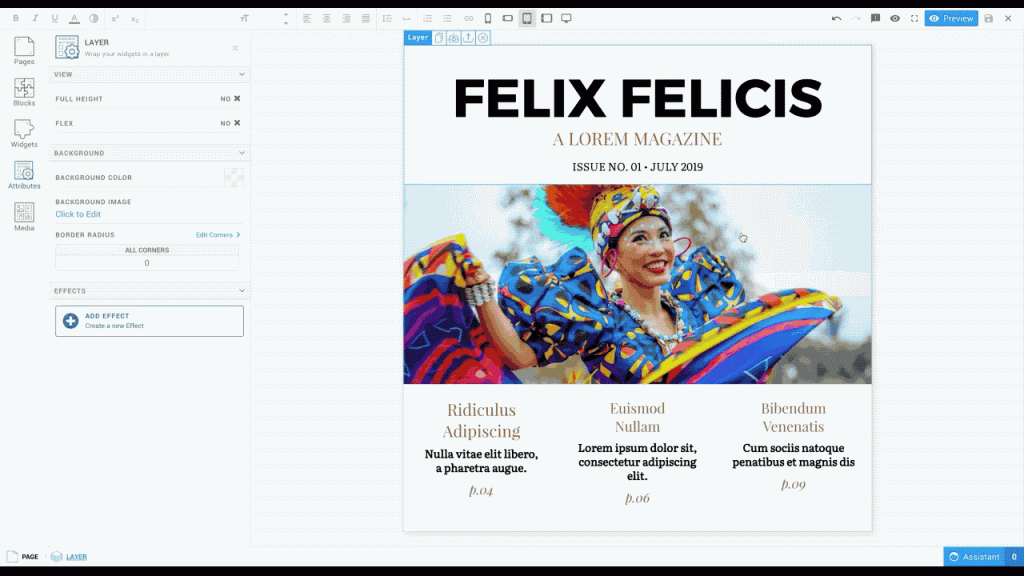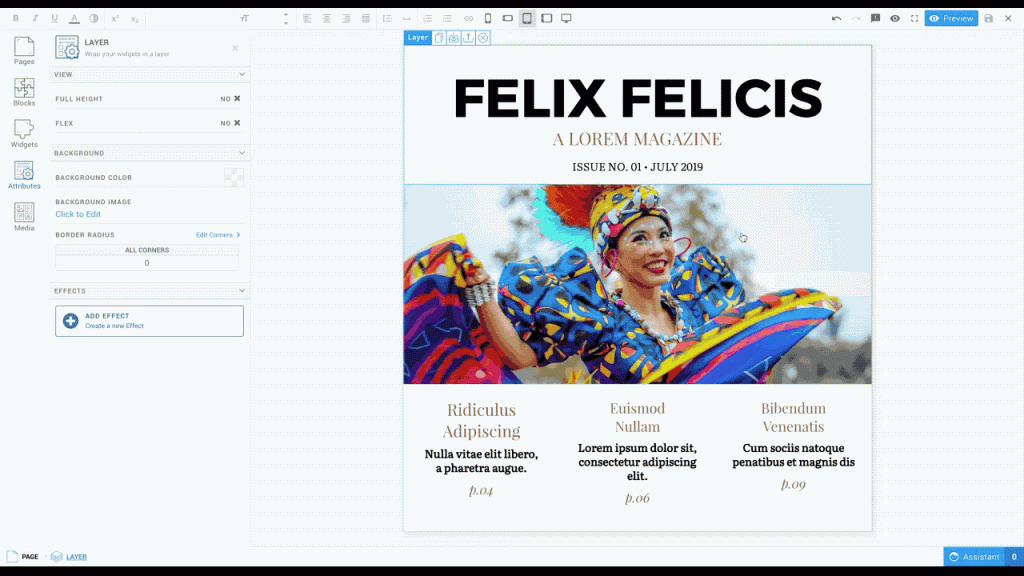 Do you remember how the Pixar logo looks like? 
One of the things that make it so memorable is how they're playfully using effects to display the logo with the iconic jumping lamp. The design is simple and sleek, but it catches your attention and sends a message about creativity and out of the box thinking.
Now you can also grab your audience's attention and deliver powerful messages by adding effects to any kind of blocks you want. All you need to do is simply selecting the block where you want to add the effect, choose the effect you want and voila!
Scrolling Panorama Images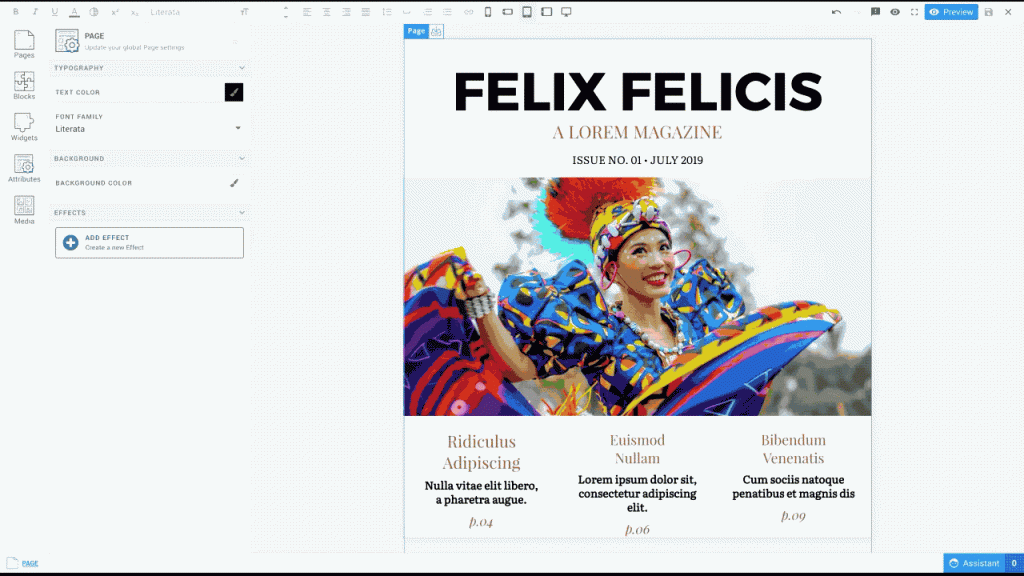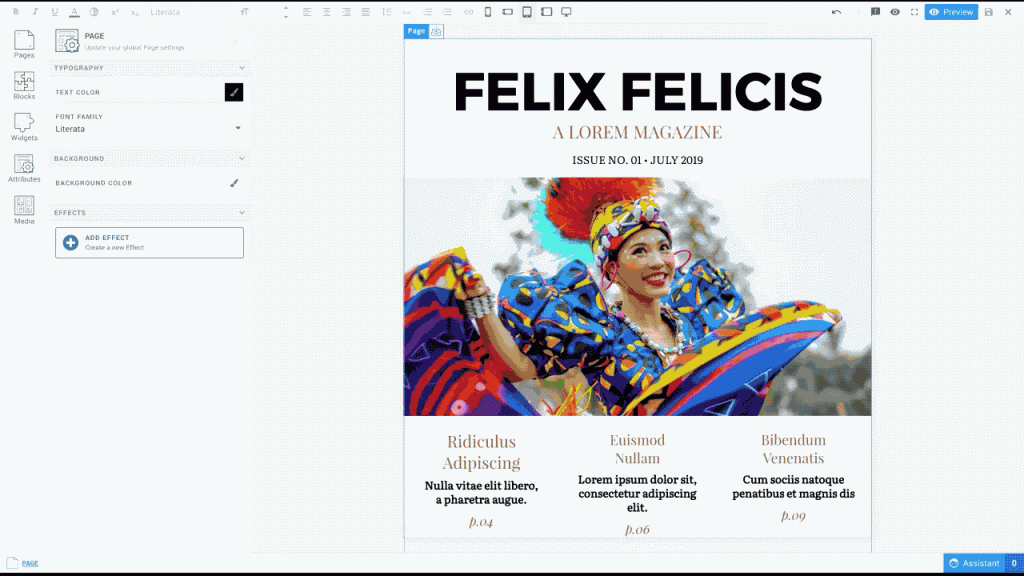 People say images are worth a thousand words, and they're right! Humans are naturally visual learners and in the fast-changing technology era, their attention span tends to grow even shorter. That's why you need beautiful and unique images to incorporate in your articles, and panoramic images can be the answer to that.
Now, here's a new problem: Many content builders still can't display them well within the media. Well, up until TypeLoft 2.0 was created. With the scrolling panorama image block, you can add your full-width panoramic image to your article and swipe through it as you feel the smooth display experience! 
Parallax Effects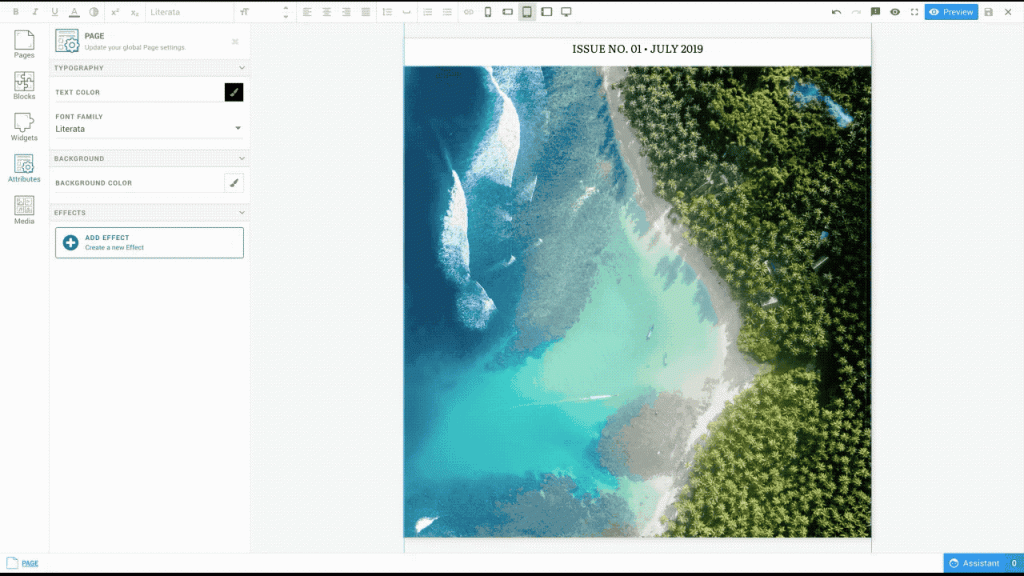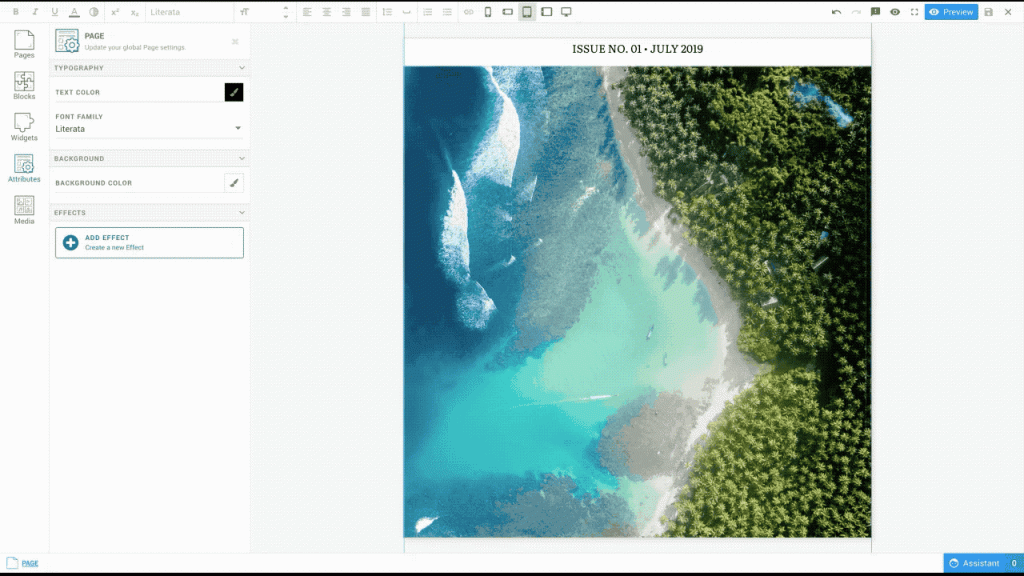 There are many ways for you to add punch and power to your images, one of them is with 'parallax' effects. A parallax effect is created by setting different paces to the image sides, giving the illusion of depth and 3D "moving" effects. It's suitable to stimulate your audience, capturing their attention and provide a smooth and sleek transition in your content. 
What's awesome is that now you can add the effects in your article in a few simple clicks!
Simply add your images, click attributes and choose parallax effects there. Scroll down and see the magic happens!
Drag & Drop Improvements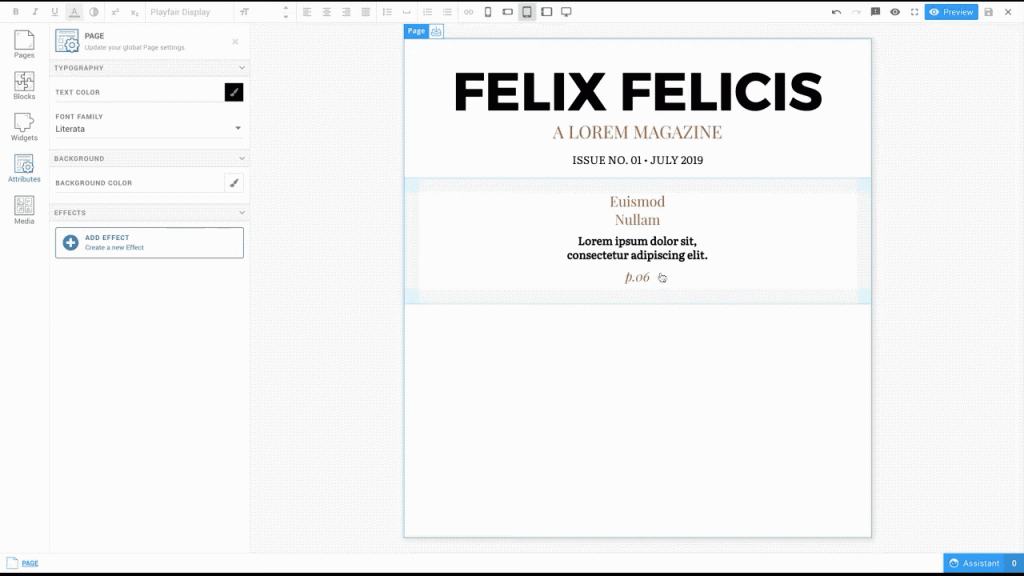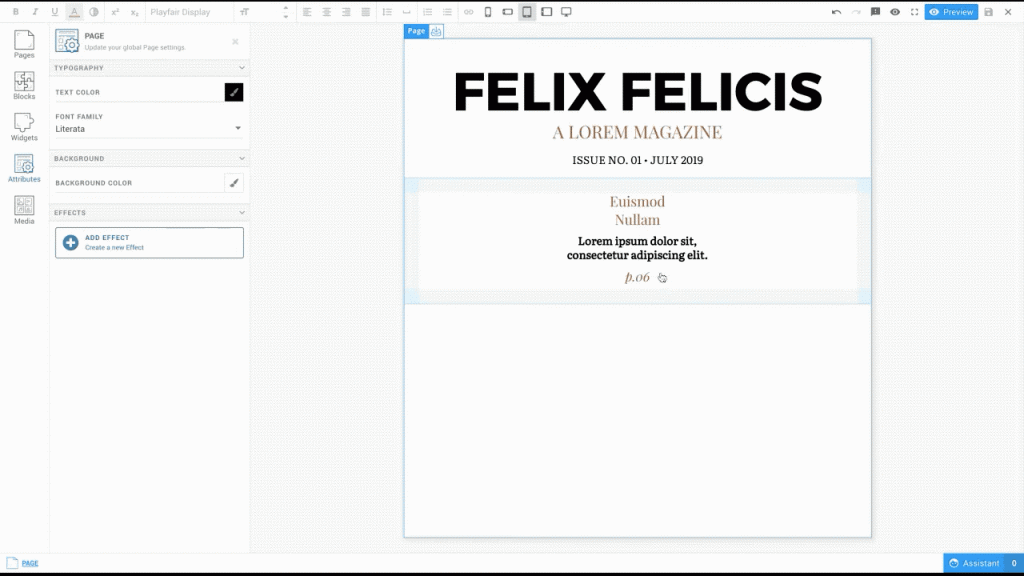 Having trouble creating columns and adjusting your layout and padding sizes? Don't worry, we got you covered!
At the core of our editor, drag and drop functionality has vastly improved. Enjoy an easier and faster experience of dragging and dropping your blocks and widgets and save a lot of time designing your layout.
Adjust the paddings and quickly add columns in a matter of simple drag and drops!
Templates & Blocks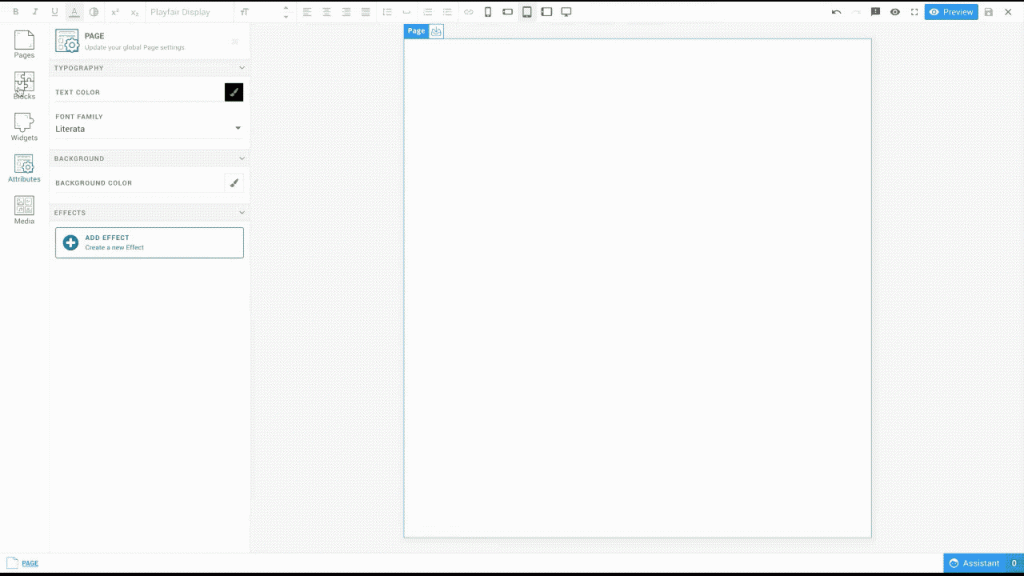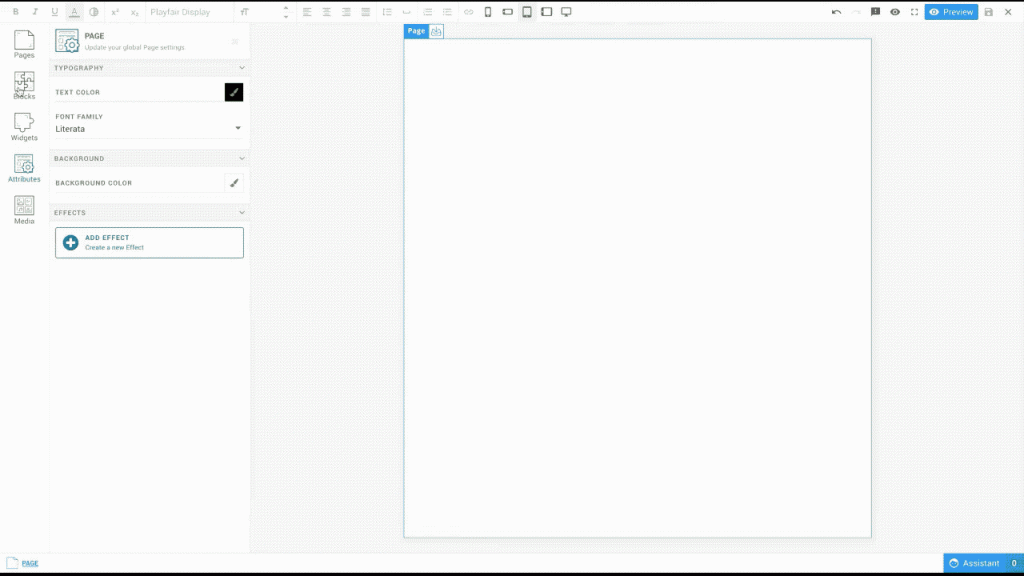 We get it, you're busy and the deadline is tight. That's why we have created a comprehensive pool of pre-made templates for easier use as well as more blocks for you to test out.
Open your TypeLoft 2.0 from your portal now and see it yourself. Have a suggestion about templates or blocks? Let us know via support@magloft.com so we can add those to our next release!
Media Library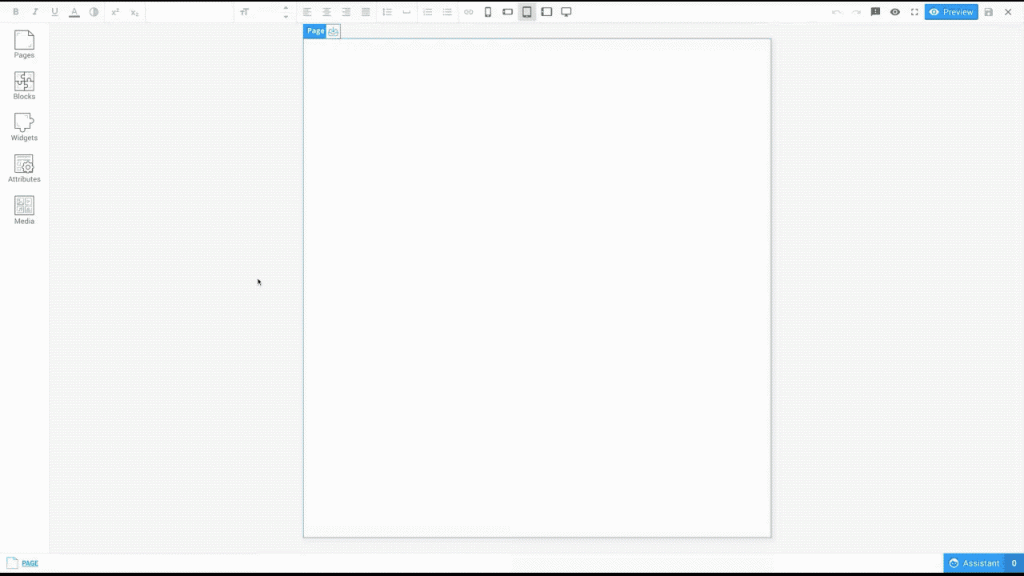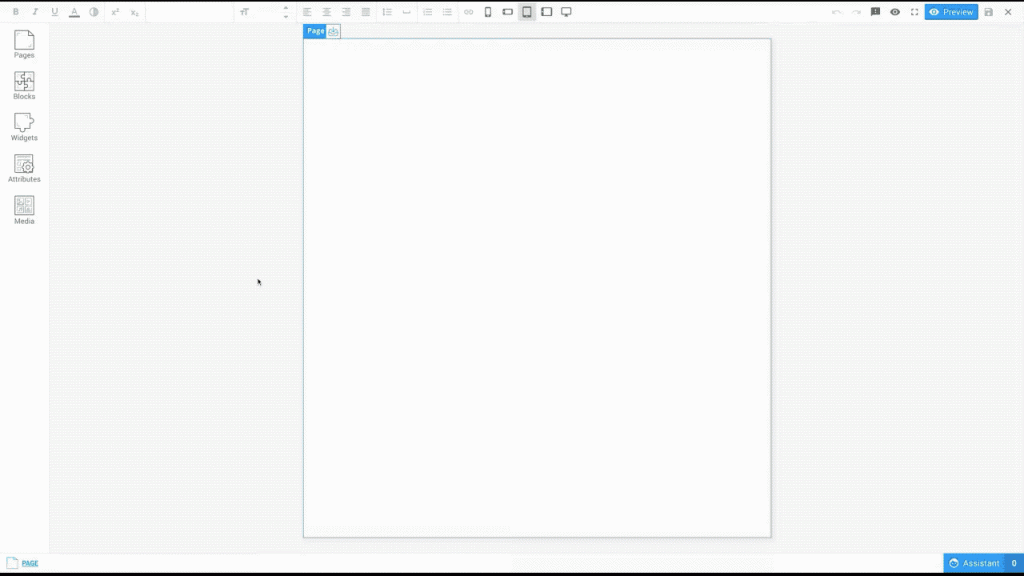 Got a lot of pictures, videos, audio, and other files in your library? No problem! Now it's a lot easier to add your media library to TypeLoft 2.0. No need to frequently dig around your file manager because, as our Online Media Library allows you to upload hundreds of images, audio and videos in bulk, without any restrictions to upload size and storage.
And don't worry about the file size of your images: We automatically shrink and optimize them to provide a great balance between download size and look.
Other General Improvements
In addition to the above features, we've also been improving a lot of functionality within the editor itself.

Now What?
We've highlighted important functionalities in TypeLoft 2.0 which will make your life as a magazine editor a lot easier, but ultimately you'll want to tryout the features and see for yourself!
Don't have an account yet? Sign up to our free trial account to check out our features!
Already have an account? Go back to your MagLoft portal and start creating!
We also invite you to unravel a LOT more of our features and see the best practices via a live demo session with one of our digital magazine experts! All you need to is signing up your interest via support@magloft.com or chat with us via live chat on our website 
What are you waiting for? Go create your power content or register to our live demo now, you badass!

(And bid a farewell to that program which takes too much time of yours)