It's already been around two months since I participated in the career day at the Bali Island School but I remember it as it was yesterday. The entire event was extremely well organised (this is special for Bali) and everything was executed on schedule. It was a fantastic experience to be part of and I really need to thank the fantastic staff at Bali Island School for putting on a great event!
There are several reasons why this event was such a success in my view, which I think we can all apply to our own customers and business. That's really what I want to share from the event in this short article. It was not the actual event alone, it was all the little things that BIS (Bali Island School) did following the event.
My Talk at Career Day
I was asked to come and talk about my experience as an entrepreneur and about how we built MagLoft. I was given complete free reins of how I would like to schedule my 10-15 minute talk which was awesome. The only thing I knew about the event was that it was young students from 12-18 years of age and that there would be several panels covering different topics.
So I decided to talk about my journey so far and it was summed up into the following timeline:
15-18 years old: (NOOB years)
In gymnasium and no idea what I want to do/be
Played golf every possible minute and that's all I wanted to do
18-22 years old: (YOLO years)
Doing reckless stuff with my skateboarding crew. Attended a one year golf college and landed an internship at the Danish post office. Got introduced to a pyramid scheme which opened my eyes to a whole new world and business models.
22-24 Years Old: (AHA years)
Working at Post Office as backend sales support. Introduced to MLM again (real product not a scam). I actually did door to door selling perfumes and cremes in the streets of my home town in Denmark. Took it to the Internet which opened up a whole new universe for me and I was instantly hooked! Tons of affiliate marketing online and some travelling.
24-28 Years Old: (UNI years)
Moved to Copenhagen (roaming around from apartment to apartment). Completed my bachelor and masters degree. Got a student job as an online banking support and was introduced to the game World of Warcraft.
28-32 Years old: (WOW years)
Landed a full time job as a business Analyst at the bank. Was a full time World of Warcraft player (very competitively). One of my final exams was a synopsis titled "Life in a high end world of warcraft raiding guild". I should mention my Master degree was as computer game designer. Single with own car, apartment and living life!
32-35 Years old (BALI years)
Was introduced to Project Getaway, applied to the organisation behind and got accepted. Landed in Bali on Feb 2. 2012. New Culture, Climate, Language and Life! Got involved in a range of startups and projects (Startup Spirits, Guest Entrepreneurs). I had surrounded myself with the type of people I really wanted to be. In June 2013 I started the first line of code for what became MagLoft.
35-40 years old (MagLoft years)
CEO of a tech startup (wear lots of hats). Sales, marketing, support, product management, legal, HR, accounting, business development. You really learn how to run a business when you start one! Have to be flexible, proactive and expect new challenges almost daily!
It was really fun to talk about my journey so far and it resonated a lot with the students attending. The morale of the story was to ensure them that they don't always need to have a plan for everything. As long as they pursuer things they love doing opportunity will find its way to them. I got a bunch of questions from the students after the talk and wasn't able to answer all of them: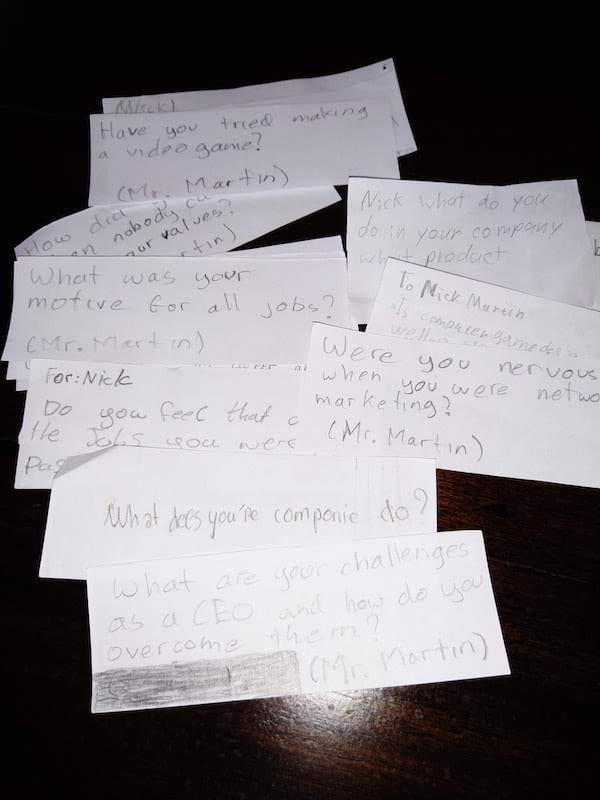 Certificate of Appreciation
After all the panels had completed their talks the presenters all gathered in one of the classrooms. Here there was served coffee, tea and snacks. To my surprise the school had arranged a small ceremony to thank the presenters. We were all presented with a Certificate of Appreciation and a small gift. I thought that was really clever and very thoughtful.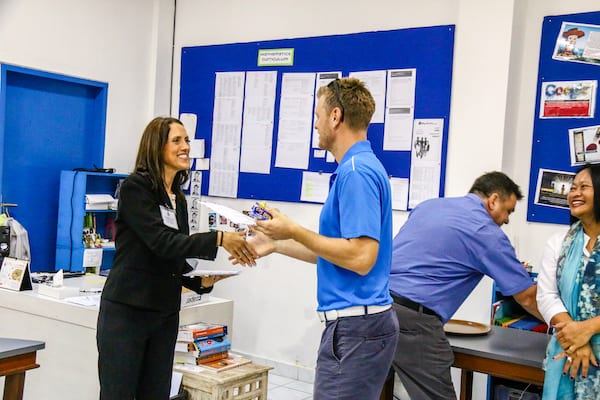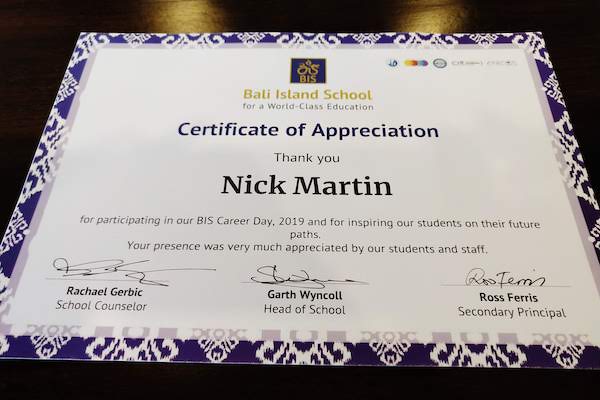 You would think that would be it right? Yeah me too, but a day after the event I received the following email: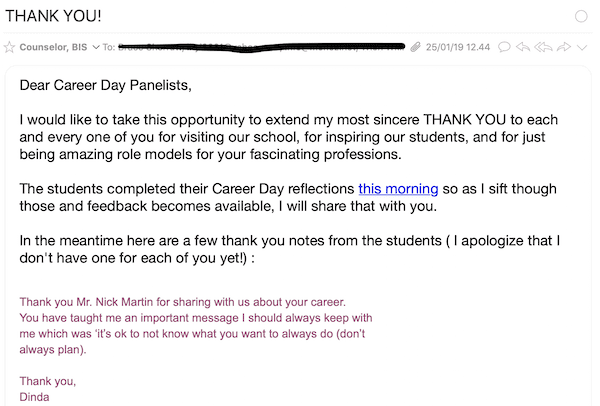 The school had gathered feedback from the students and sent out an email with some quotes. I was of course delighted to see one directed towards me. This is such a great idea and one that I think many of us can apply into our business if we aren't yet. At this time I was already super proud to have participated and wrote back telling the school I'd be happy to do it again next year.
A few days later the school sends me a link to a Google Document that includes two pages of thank you notes from the students! Come on is there no end to showing gratitude: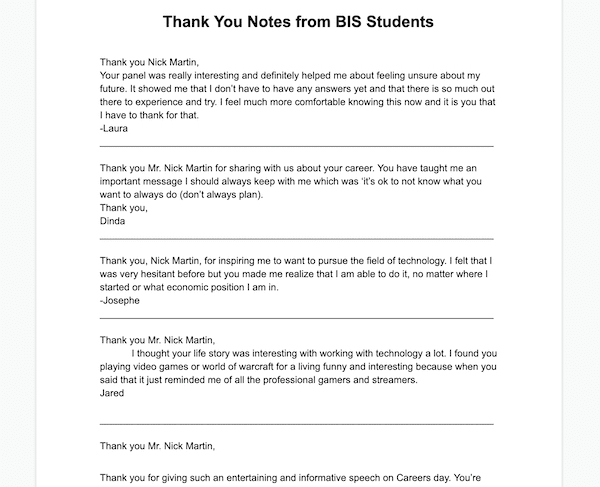 I am personally blown away. It's such small things individually, but when you add it all up it just leaves a fantastic impression. Not only was the actual event extremely well planned and executed, but the follow up is just amazing!

My Personal Takeaway
What can we do in business to show the same level of appreciation for our customers? Are we doing enough to tell them that they mean the world to us? I think most of us appreciate our customers, but are we letting them know in a sincere and honest way? What would it take to send out a hand signed letter? An extra phone call? Send a small gift to them?
Consider the lifetime value of your customers compared to one of these small tokens of appreciation. Do you think there is room for something like this in your business? Are you already doing something cool to show appreciation? Do let us know below in the comments.