Apple has been keeping their avid fans busy with one big announcement after another. Amidst rumors circulating about what the 10 year anniversary iPhone will look like, Apple has been hard at work to impress with their software. The iOS 11 also feature a brand new App Store.
The Verge describes iOS 11 as:
"…the most ambitious software update from Apple in a very, very long time."
Expected to officially launch along with the new devices this summer, the iOS 11 has lots of really interesting new feature to explore. Of particular interest to us and our customers here at MagLoft is the App Store redesign.
What's New In the App Store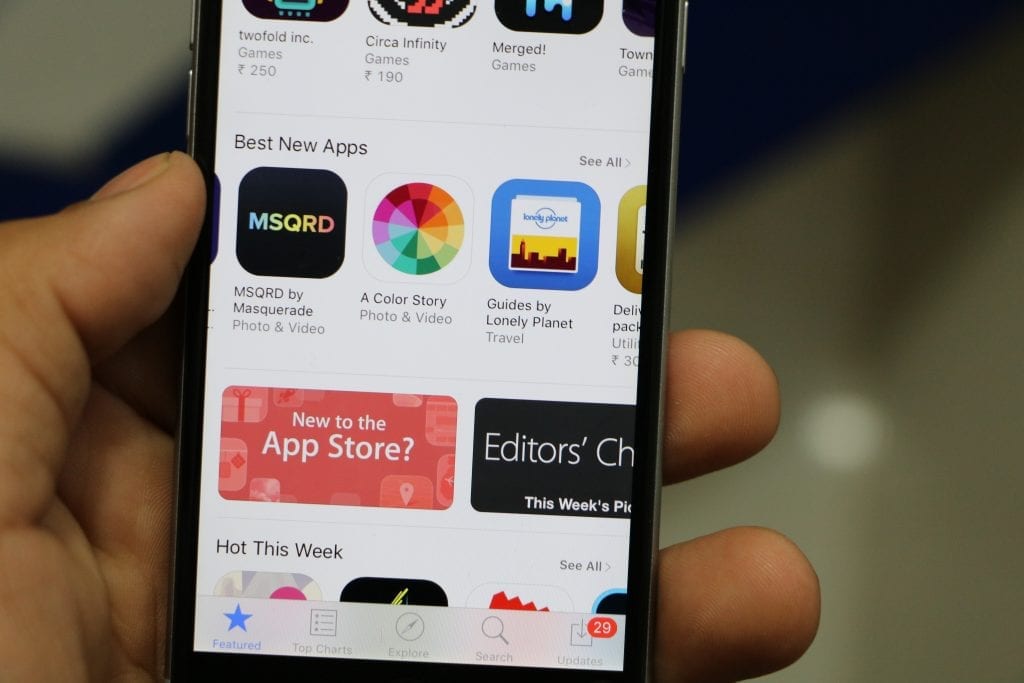 The App Store has had a thorough revamp, with the focus of the user experience changing fundamentally. In a bid to be discovery-centric, the App Store starts with a section called "Today"
Enhanced Discoverability With The Today Tab
"The Today tab is a daily destination with original stories from our editors around the world, featuring exclusive premieres, new releases, a fresh look at our all-time favorites, an App of the Day, a Game of the Day, and more. Stories share Apple's unique perspective on apps and games and how they impact our lives, using artwork, videos, and developer quotes to bring your apps to life."
Discovering Games And Apps
Again, Apple's official landing page for the new app store shows a dedication to curation and engagement. Rather than a passive experience where users browse aimlessly, Apple will guide the conversation through handpicked collections and categories, top charts, videos and more.
An Updated Product Page
One of the most exciting updates rolled out in the new app store is the modified product page. To have an impressive preview of your app, Apple has added additional app previews, localization, and new text fields.
You can also show more of your user experience with up to three app previews that autoplay. You can also localize all of your app previews and screenshots.
To highlight what your app is really about in a few words, you can also share a micro description of your app in the new subtitle field. Additionally, promotional text allows you to share timely marketing messages, limited-time events, and announcements of new content.
MagLoft's Dashboard Updated For New Product Page
The engineering team at MagLoft has updated our dashboard to reflect the new requirements from Apple. 
Title 
The title is limited to 30 characters.


Subtitle
A new field – the subtitle – has been added, which is also limited to 30 characters. A compelling subtitle can increase the likelihood of customers visiting your product page.  You can update your subtitle when you submit a new version of your app.

Promotional Text
Finally, the last new field is for promotional text, which is limited to 170 characters and is perfect for sharing the latest news, offers, and marketing messages from your app.

These updates have been designed specifically to enhance your app's discoverability. We encourage readers to get these fields updated in their MagLoft portal and in their App Store listings immediately.
Promoting In-App Purchases
For MagLoft customers, one of the most important new features of the App Store is a focus on in-app purchases. In-app purchases are visible for customers to browse directly on the App Store. In fact, customers can start a purchase even before downloading your app.
Up to 20 in-app purchases can be promoted on your product page, including subscriptions. They may also appear in search results and be picked up by Apple's editorial team.
Enhanced Search
Customers can find content they're looking for even more easily than before with enhanced search. Content is more discoverable because of the new user interface and expanded results. Search results now include developers, in-app purchases, categories, editorial stories, tips and tricks, and collections.

Getting Started
What does all of this mean for you? Well, even though the App Store is not available to customers yet, you can start preparing so that you can make the most of the new features. It's important to have your app listing optimized and up-to-date. It's also crucial that you fully exploit all the additional opportunities to engage potential customers.
To make life easier for, we've compiled a handy list of links with more information:
Discovery on the All-New App Store

– Learn more about Apple's efforts to make it easy for customers to discover stand-out content, and also how you can pitch stories about your app to the Apple editorial team.

Making the most of your product page

– Get a detailed breakdown of every single section of the new product page, including App Name, Subtitle, Icon, App Previews, Description, Ratings & Reviews, Categories, and much much more.

Promoting Your In-App Purchases

– Learn how to maximize the likelihood of sales through a seamless checkout flow, and creating effective metadata with guidelines for the promotional image, display name, and description.
You can refer back to the original Apple announcement here. Are you looking forward to making the most of the new app store for your MagLoft magazine apps? Let us know which of these updates you are most excited about in the comments below!