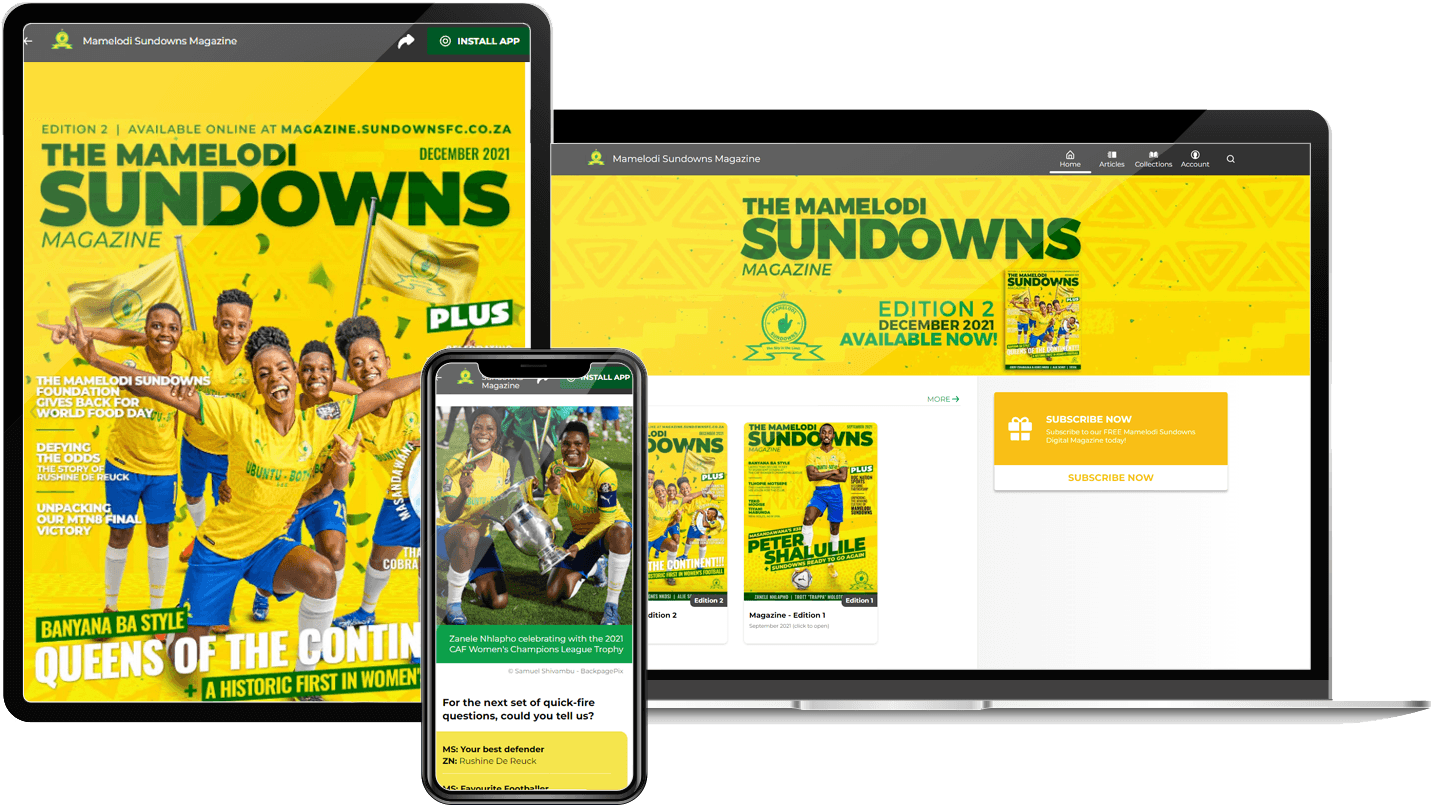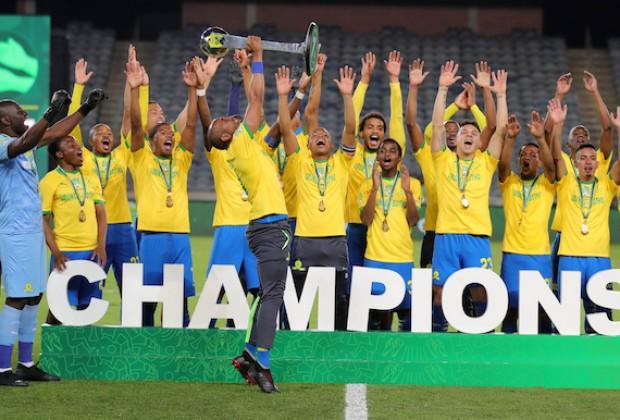 About Sundowns FC
Since the inception of the Premier Soccer League in 1996 Masandawana have won the league title a record eleven times, the CAF Champions League in 2016 and were voted CAF Club Of The Year the very same year. They have also won the Nedbank Cup four times, and hold the joint record of three National Football League Championships and they are the only South African team to have competed in the FIFA Club World Cup.
The club's nickname, The Brazilians, is a reference to their uniforms, which echo those of the Brazilian national team.
Publishing Situation
Launching a new quarterly digital publication for Sundowns FC football fans to 4 Million Subscribers to replace printed Match Day programs.

Formerly used 3D Issue, PDF flip page technology, zooming in and out didn't work for us, especially on mobile devices, which our main audience uses to access content.

We needed a mobile first solution, with scrolling technology,

Sundowns will continue to print so we need a solution that works on both platforms.

Data usage was required and a key requirement for this project to be a success

We do not want to lose 30% revenue on a traditional App store.

Looking for a value for money solution that makes financial sense.
Challenges & Solutions
Tap the cards to reveal how MagLoft solved Sundowns FC's challenges.
Pre-Launch Testing
Ability to lock content until ready to go live to share content and review content with Stakeholders and Demo/Test platform.
Mobile First Reader Experience
Audience requires Mobile first Reader Experience - no pinch and zoom.
Opt In Capture
Ability to capture email addresses and mobile numbers.
Advertising
Sundowns FC is supported through advertising and we need a platform that can cater to the demands of our print advertisers.
Analytics
We need to track the performance of our content so we can report on Visitors per day, per month, average time spent.
Offline Content
Ability to download content via Wifi to save data band width is essential. Our readers have limited storage on their mobile devices.
Content Editor
All in one solution with content editor that offers responsive content, video functionality and multimedia support including hyperlinks.
Data Driven Results from Google Analytics
Universal App can be connected to a Publishers Google Analytics 3 and 4 accounts.
Below is data from Google Analytics 4 for December 2021 highlighting free traffic generated through Organic Search
A lot of traffic from Organic Social indicates traffic is being generated through sharing on Social Networks.
Performance Data by GTmetrix
GTmetrix evaluates how fast your website loads and examines how your site performs, revealing why it's slow and recommends optimization opportunities.
Contact us for more information
Contact us if you want to learn more about how we can work with you to ensure you reach your desired outcomes for your digital publishing projects.